People are hella confused after images started floating around online of a barbershop sign featuring what looks to be Anne Hathaway photoshopped with a hi-top fade haircut.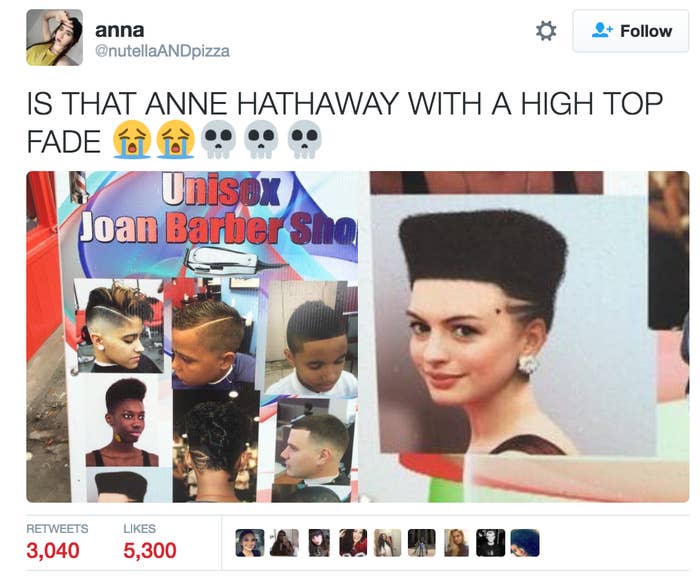 Well, confused by WTF this is, but mostly people are highly, highly entertained.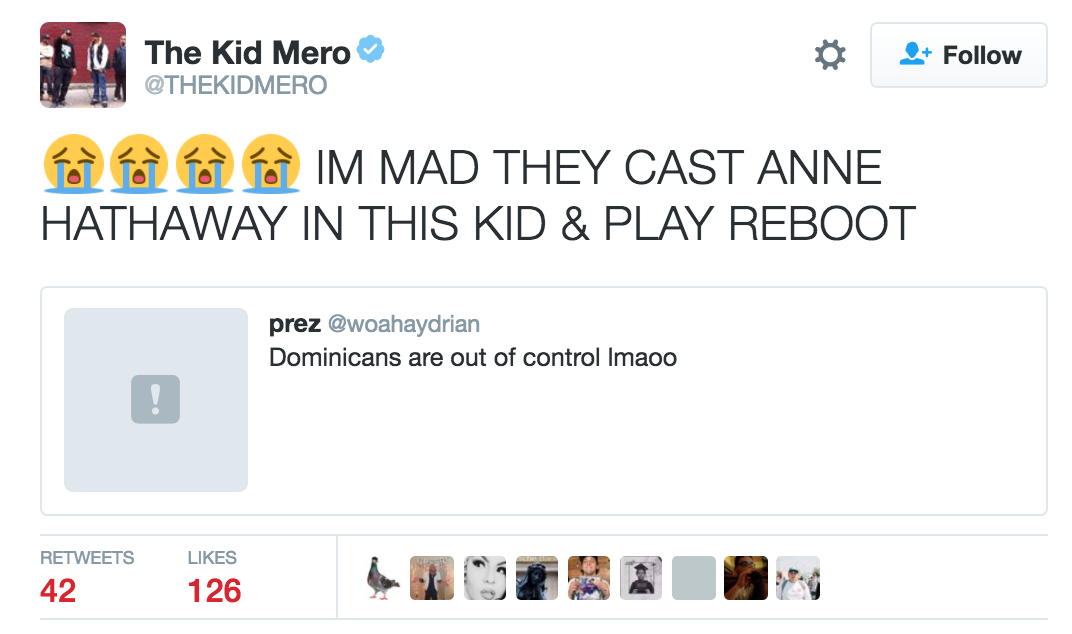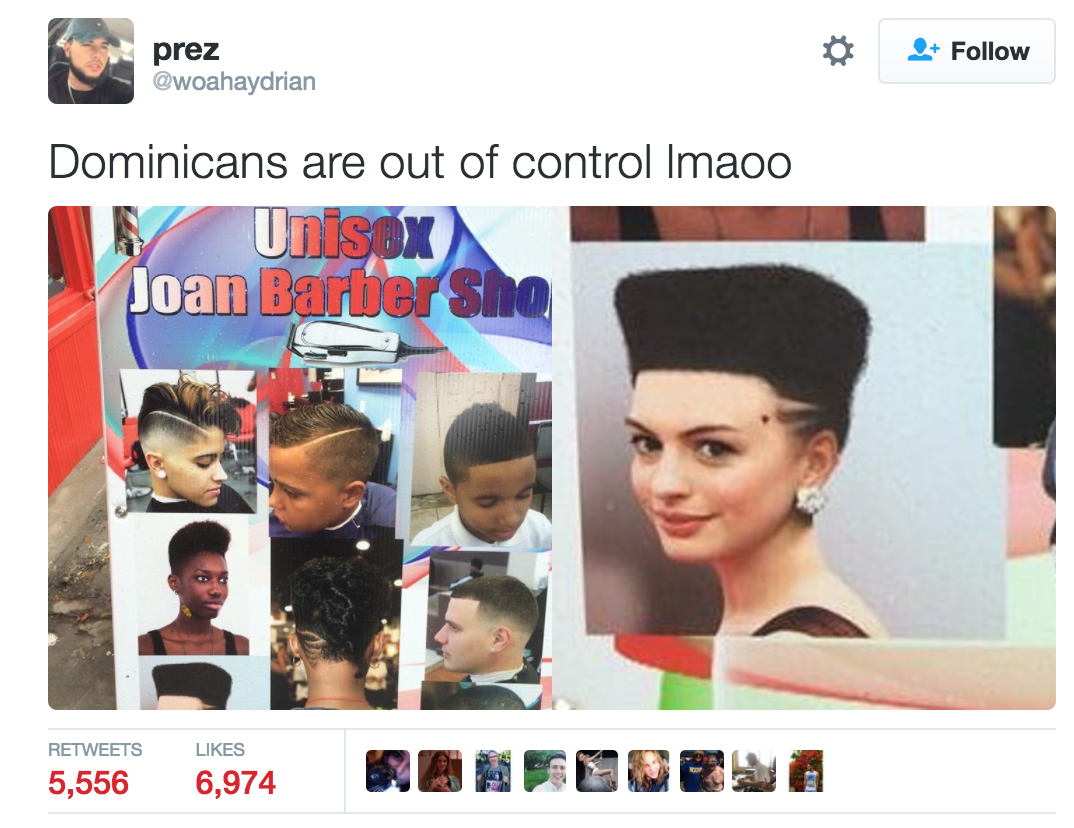 One guy, Jose Rodriguez (@NoHoesJose), told BuzzFeed News he was walking around Doraville, Georgia, when he spotted the sign and took a pic. He later shared it on Twitter.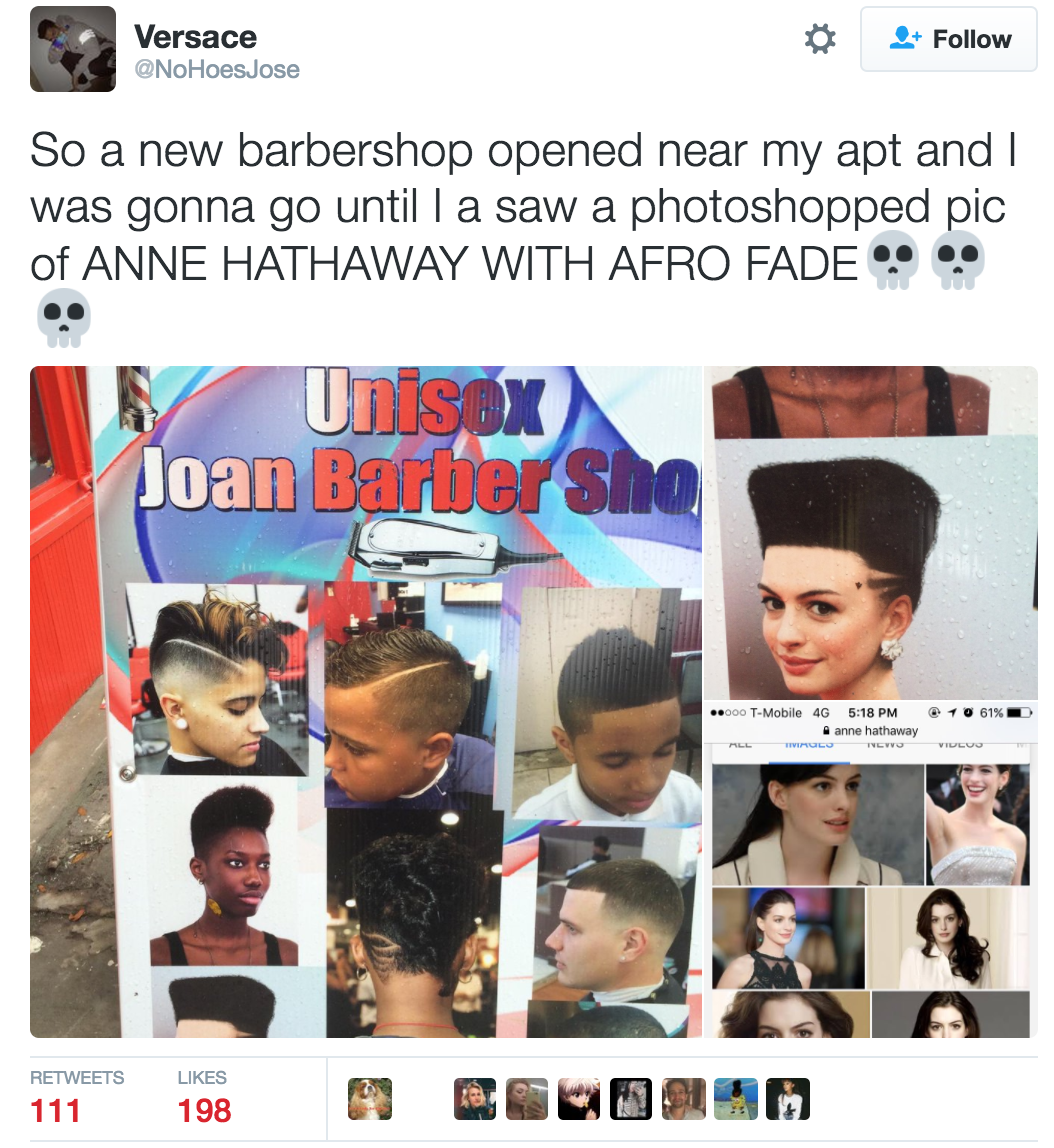 Meliq Karim, one of the first people to share the images online, said they spotted the sign in Crown Heights, Brooklyn, as well.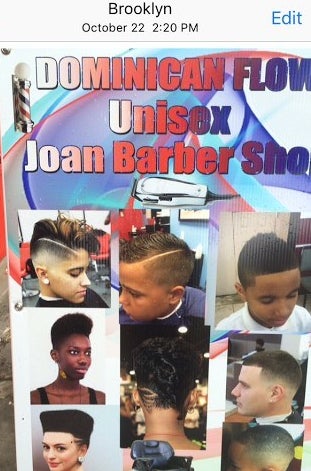 "The name of the barbershop is Dominican Flow," Karim told BuzzFeed News. "But since they just opened up, you can't find them on Google."
An ~investigation~ led us to Dominican Flow Barbershop in Doraville, where at least one of the now-famous Anne Hathaway hi-top photos probably originated.

Now, did Anne Hathaway frequent this barbershop? BuzzFeed News has not yet been able to confirm.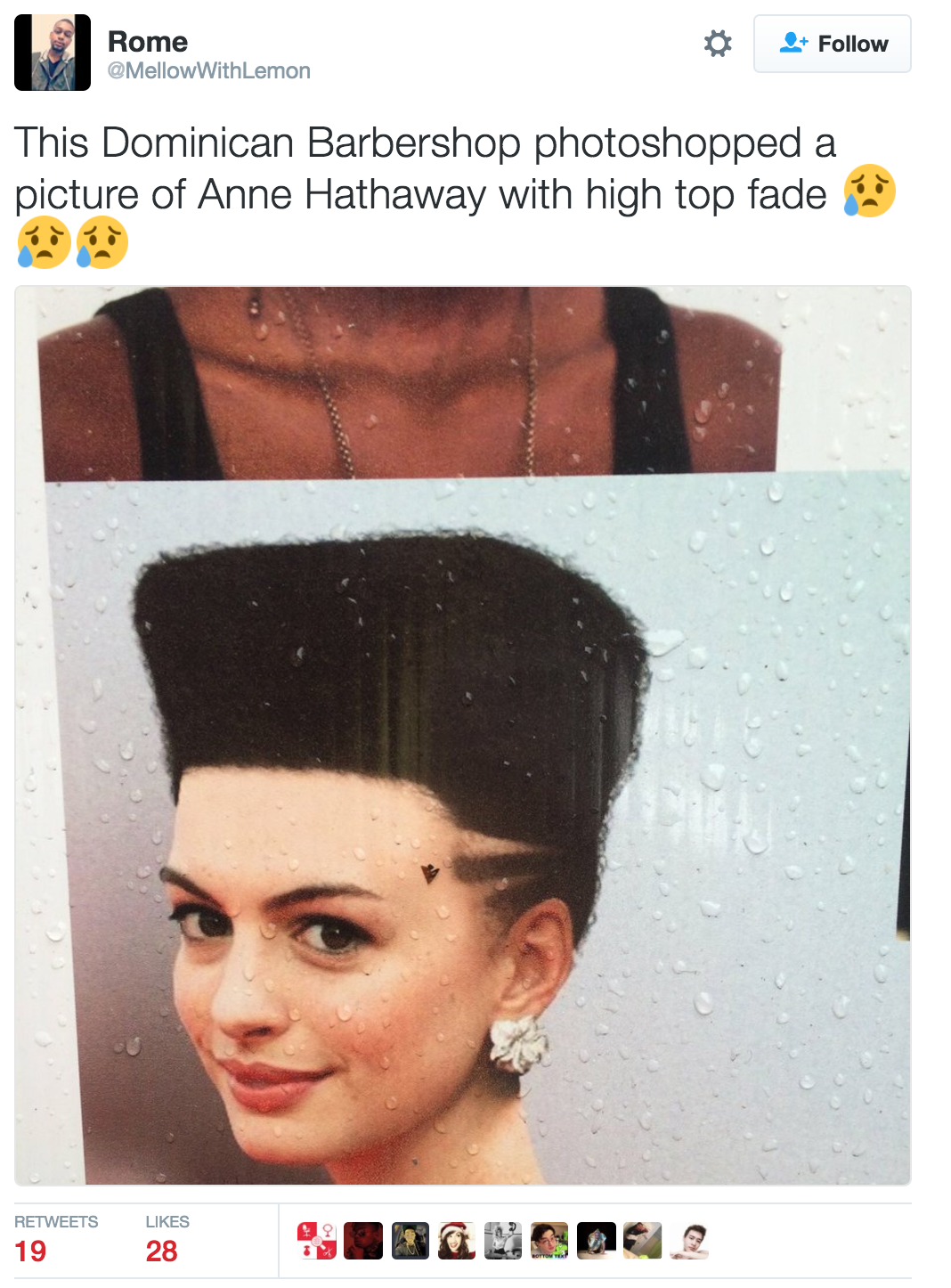 But it's definitely keeping people amused, and even a bit...inspired? They're impressed with the height and sharpness of Anne Hathaway's fade.


Someone even changed their Twitter photo to it.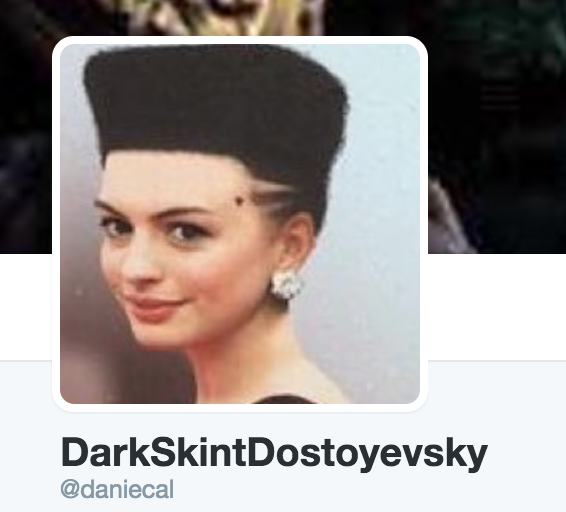 While the question that still remains is WHO DID THIS, let's just enjoy that it was even done to begin with.

UPDATE — BuzzFeed News has now learned the original photoshopped image is by an artist named Gayle Abrams who made a series of celebrity hair photoshops for a design website in 2012.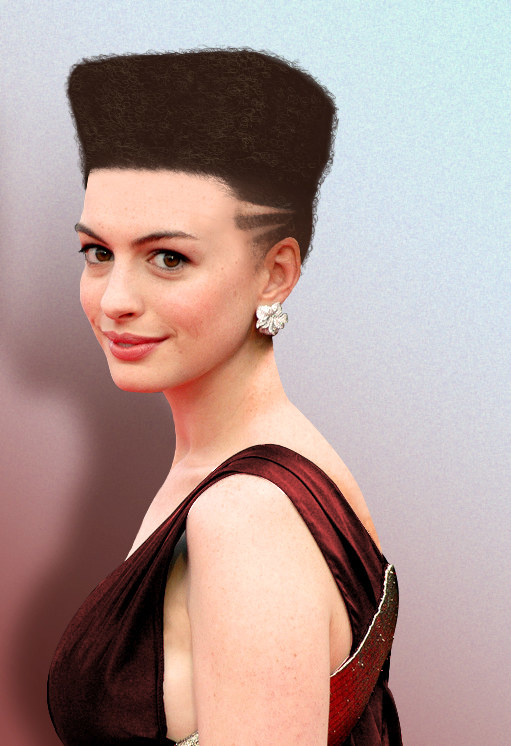 UPDATE — Anne Hathaway herself has seen and shared the photoshop on Instagram with the caption, "Hi (top) #goals."
BuzzFeed News has made a call to the barbershop to inquire further.