Eighteen-year-old Nick was an employee of a McDonald's in LaPlace, Louisiana, for five months. He was a general crew member, which meant he was tasked with a little bit of every operational duty at the restaurant.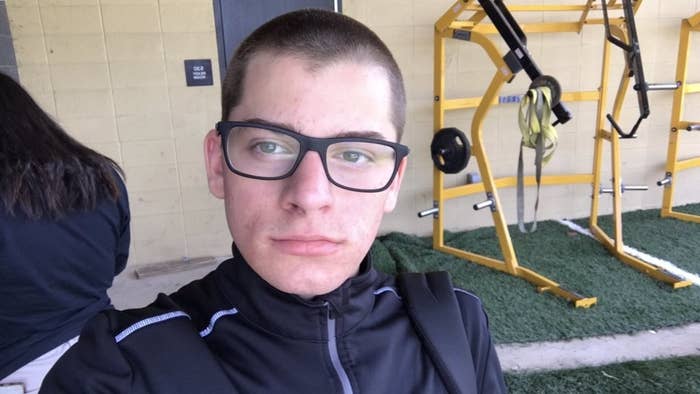 Nick told BuzzFeed News that while on the job about a month ago, he was instructed by a manager to refill the ice cream machine. He'd accidentally spilled some of it, and so he tried to clean the areas of his mess, including the sides of the machine.
"I was completely shocked by what I saw," said Nick after he found what looked be mold completely coating the inside of a tray.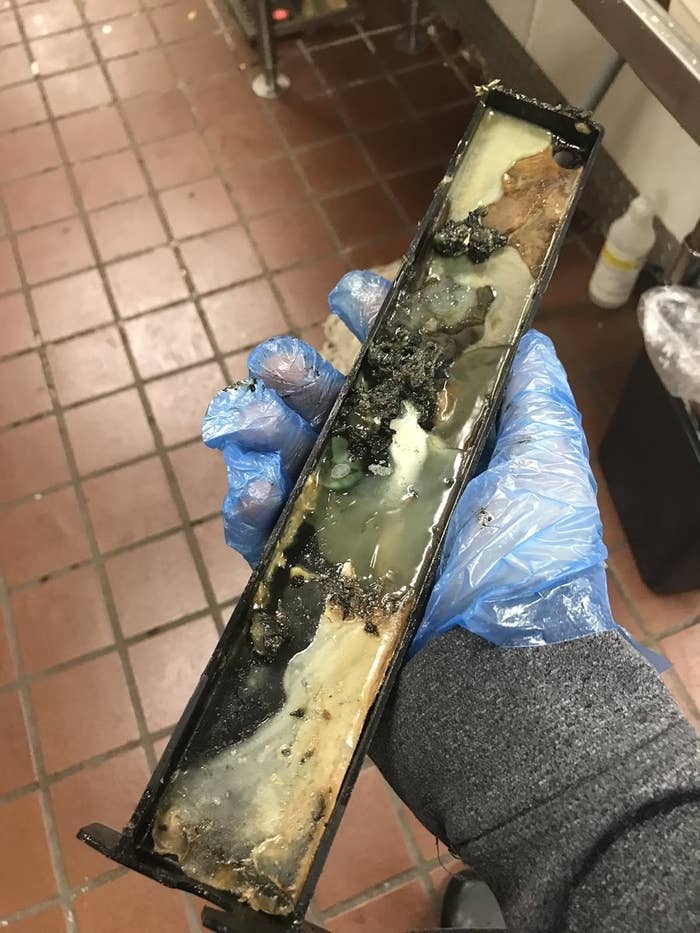 However, a spokesperson for McDonald's HQ told BuzzFeed News they are "committed to running great restaurants" of "high-quality food, service, and a clean environment."
The spokesperson also said that the moldy tray Nick photographed does not cross paths with the actual ice cream.
"This is a part of our soft-serve equipment that does not come into contact with any food and is required to undergo regular and timely cleaning," the representative stated.
The company did not respond to questions about who is responsible for regularly cleaning the machines.
The most recent Louisiana Department of Health inspection reports that are publicly available for the LaPlace McDonald's on West Airline Highway are from 2015. The two routine inspections found four critical violations of food safety that were then corrected on the spot by staff, among them being "food contact surfaces and utensils are not clean to sight and touch."
In early July, Nick pulled out his phone and took some photos of what he found. He said he knew he might get in trouble for sharing them publicly. But for two weeks, he wrestled with the idea of risking his job to expose what he felt were unsanitary conditions.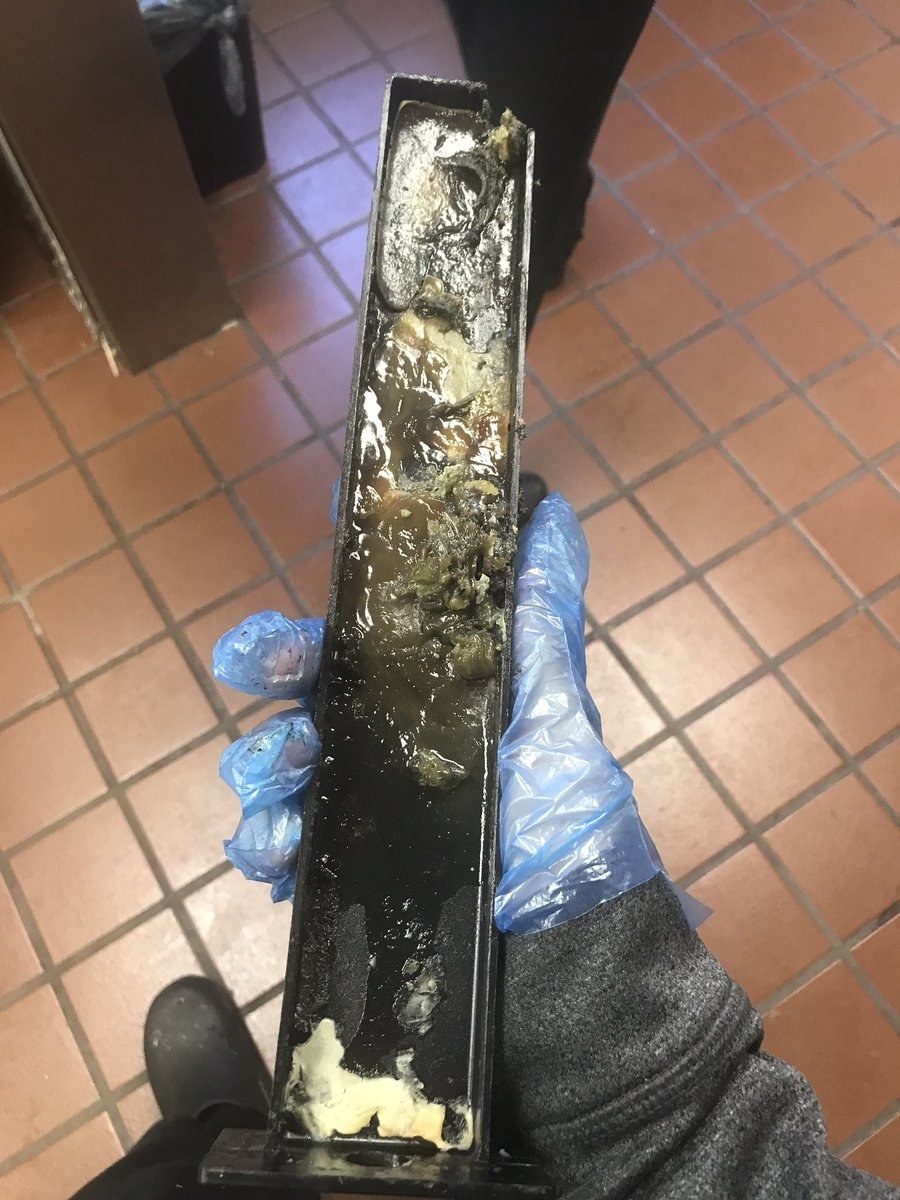 Then in mid-July, he decided to tweet the photo, which quickly went viral. "I shared it because I wanted to let people know what they're consuming, and how disgusting the conditions are," he told BuzzFeed News.
The photos shocked a lot of people online, but some who said they were McDonald's workers claimed Nick and his colleagues should have been the ones to clean the ice cream machine.
But Nick and others who said they worked at different McDonald's locations maintained that they were never tasked with cleaning the machine — and that the responsibility often fell on the managers.
People who claimed to be former employees have also been sharing disturbing claims of ice cream machine conditions.
Meanwhile, some Wendy's employees took the opportunity to be smug about their ice cream trays.
And others simply joked about still having an appetite for Mickey D's ice cream.
After his first tweet, Nick then shared several other photos he took while on the job, including what McDonald's frozen foods looks like before they're prepared.
And other photos of what he said were dirty preparation areas in the restaurant.
Nick said his manager pulled him aside last Wednesday and abruptly fired him.
Nick said he accepted his firing, and he quickly landed another job. But he claimed that on Monday two people he believes to be McDonald's regional managers met with him to try to convince him to take down his tweet and photos.
"They were very disrespectful," he said.
"They were begging me to delete my tweet."
He added, "They said I was slandering [the] McDonald's brand. I don't tweet lies. I took the tray out and took a picture."
Asked about this meeting and other issues related to the LaPlace location, a spokesperson for McDonalds HQ said they couldn't answer questions for locally owned and operated franchises.