Muhammad Ali Kirkwood, a 28-year-old from Jonesboro, Arkansas, is your average user on Twitter. He muses about random funny shit, and he tweets about said random funny shit online.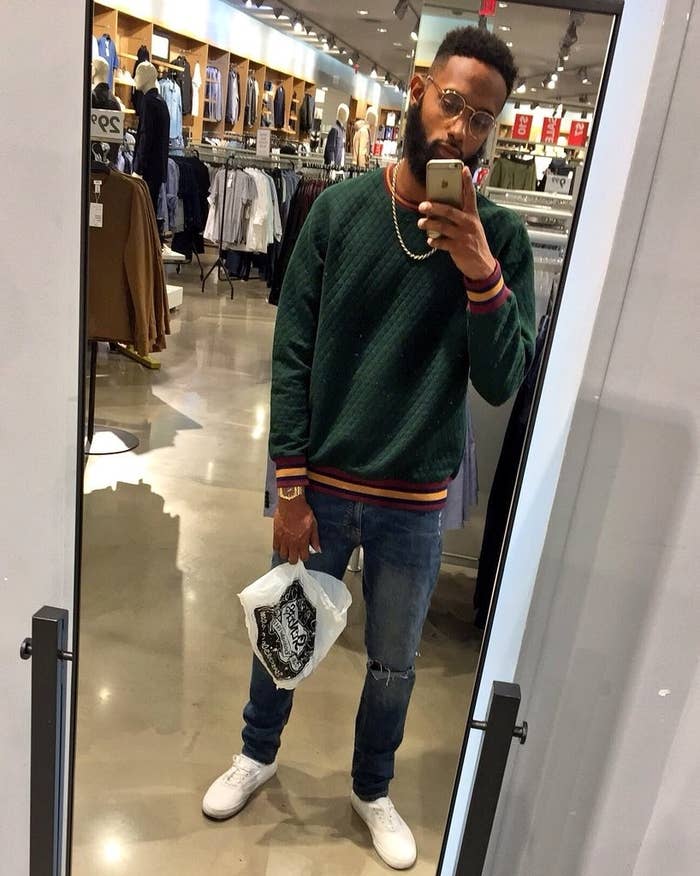 On Sunday, Kirkwood posted the following challenge after he sniffed, and thought, I wonder how you spell it ? (Are you still reading this story? Thank you. You keep me employed.)
"I got $750 to anybody that can spell the sound of a sniff," he wrote, laughing.
Kirkwood confirmed to BuzzFeed News that he "was gone off the strong" at the time of the thought.
His tweet has been retweeted a couple thousand of times. But people have mostly, really, earnestly taken him up on the challenge.
A bunch of strangers are attempting to onomatopoeia-ize a human sniff.
"Hmmf?"
"Nnnnnnhhhhhhfffffss?"
"SSSSSCCCCCUQQMM?"
Miraculously and even more hilariously, people are actually sniffing out loud to try to break down its sound and match it to an English alphabet.
They're even upset with Kirkwood for enabling and inspiring this in the first place.
"I'm sniffing hard as fuck trying to figure this out and someone just asked me if I need a tissue," someone tweeted.
Kirkwood is wildly entertained by everyone's willingness to participate. But he is not actually serious about paying anyone $750 for it, to clarify.
He said his favorite response so far, that made him laugh out loud, was "Sza."
As dumb as this whole stunt was, and as dumb as people feel (including me) for trying, this thread has brought a lot of joy to people's lives for one fleeting moment.
"People love to interact with crazy, silly, funny things," Kirkwood said.
And for anyone who is taking this challenge extremely seriously, "sniff" has often been cited as an onomatopoeia.