This is 20-year-old Salvador Perez Jr. from Imperial, California. Over the weekend, his mom was cleaning a drawer out and discovered an old worksheet from when Perez was in preschool.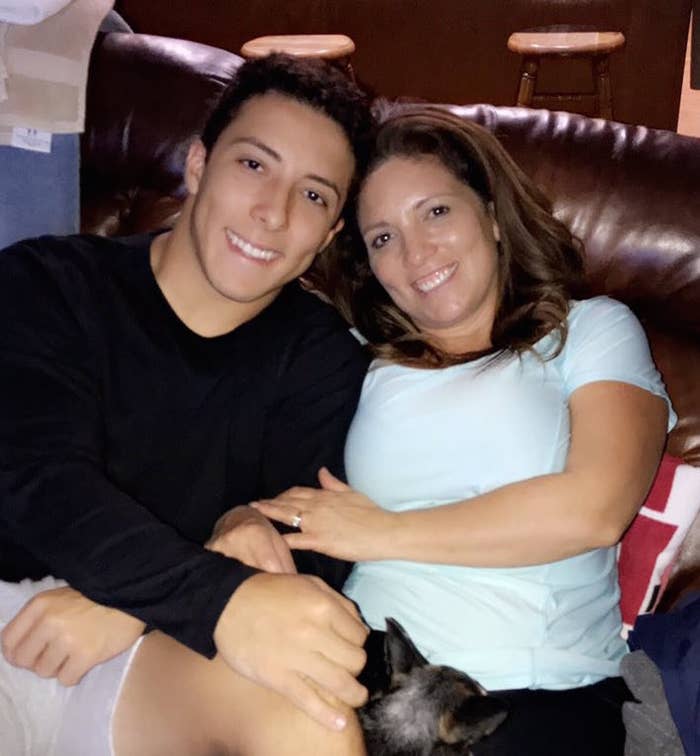 (Here was lil' Salvador Perez Jr.)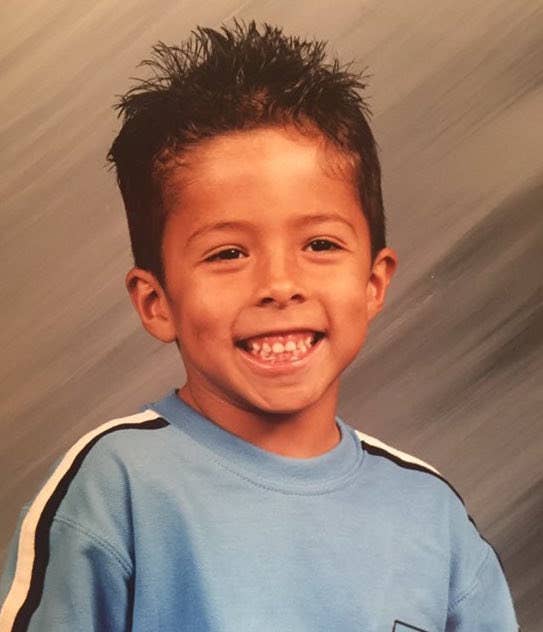 Perez told BuzzFeed News his mom immediately went to show everyone in their family because the worksheet — which had him draw different shapes and name them — "was extremely funny," he said.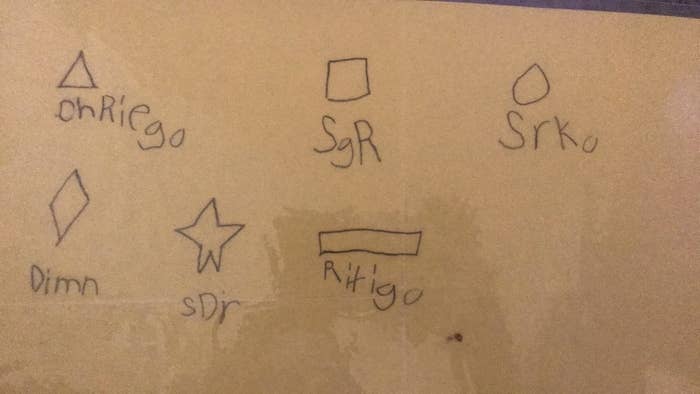 Perez, who must have been no older than 4 or 5 years old, had hilariously and phonetically tried to spell out some of these shapes: "SgR," "Srko," "SDr," "Dimn," "Ritigo," ChRiego" (this one destroyed me 💀).
"I was surprised that she had something this old," he said of his mom holding on to this for so long.
"I guess she had also had it laminated a long time ago to save it because of how funny it was."
Perez Jr., laughing at himself, then tweeted it out and wrote, "Bro I had to be the dumbest preschooler out there." He said he did not expect at all for it to go viral. His spellings have now been retweeted over 80,000 times.
People were very amused, and they could tell young Perez "was really trying."
Someone else then joked back, "He was chrieg his best."
People felt a hilarious kind of kinship with him and shared their own childhood worksheets.
Which just caused everyone to start ragging on each other.
"I once spelled 'of' as 'uv,'" one person admitted.
Some were brave enough to cop to pretty recent fails.
The jokes inspired by Perez and about Perez just kept coming. "You know what they say, be there or he SgR."
"IT'S THE SRKO OF LIFE."
"Shine bright like a Dimn."
"Twinkle twinkle little sdr."
It's even become a sort-of meme.
Some people (including those who identified themselves as teachers) chimed in to say this actually indicated that he was a pretty brilliant preschooler.
"I'm happy I could make all these people laugh and enjoy it," Perez said. He couldn't even pick a favorite 'cause they've all made him crack up so much, he said.
He does have a pretty earnest message for kids who were or are "struggling" in some aspects of school. "They should know that they are important and not to give up because they are the future. It's OK to struggle because we learn from those struggles and they make us who we are," Perez said.