This is 19-year-old Baylor University student Jazz Johnson. And that is the calculator app that all iPhone users use and are familiar with — or so you thought.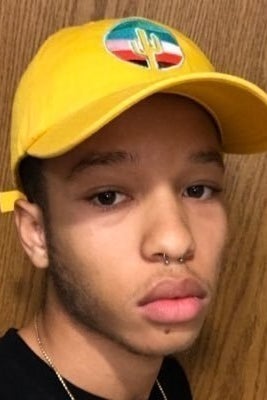 Other than some cosmetic updates, the iPhone calculator has virtually stayed the same on every iteration of the iPhone. But a whole bunch of people just learned about a pretty basic capability that's changed their whole lives. All thanks to Johnson and an old Reddit thread he recently came across.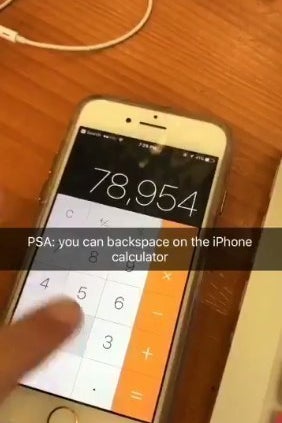 Johnson told BuzzFeed News he himself had no idea the iPhone calculator app had this function. In fact, "I have actually thrown my phone out of frustration when messing up a calculation," he said.
When he stumbled upon the Reddit post from user sweetbabyapplepie from 2014, his world was rocked. "It certainly has made my life easier," he said.
Johnson then made a quick video about it to let his friends and followers all know that YES, YOU CAN SIMPLY SWIPE LEFT OR RIGHT TO CORRECT A NUMBER IN YOUR CALCULATIONS INSTEAD OF STARTING OVER EACH TIME.
Not only are people ~learning something new~, it's blowing everyone's goddamned minds.
For so long most people thought they had only one way out of a typo on the calculator app. "After all those times I had to clear the whole damn thing 'cause I messed up."
The answer had come so fast, and so simply, it's actually making people furious.
They want their seconds, minutes, HOURS back.
"Why is this not more heavily advertised?!"
"THIS SHOULD HAVE CAME AT THE BACK OF THE PHONE CASE," someone adamantly responded.
"BOY I NEVER BEEN SO MAD IN MY LIFE. I'MA GO CALCULATE HOW MUCH TIME I'VE WASTED ON MY IPHONE CALCULATOR RIGHT ON MY IPHONE CALCULATOR."
Those who have had iPhones for years didn't even know about this.
Tbh, if you knew about this before and didn't tell anybody, you should just go ahead and report yourself to the police.
Johnson told BuzzFeed News he was pretty shocked by how many people, like him, did not know about this already. But "[that] is why I made the video," he said.
He now has everyone else curious and concerned about what other functions their iPhones could have done this whole time.
To that, Johnson advises to "learn all the things you can do with 3D Touch because I use it all the time." You heard the guy.
Now share this immediately to save a life.