This is 23-year-old Cheyenne Moen of Spring Grove, Minnesota.
And this is an Instagram of country singer Reba McEntire, shared in 2015, in which she's holding a corn dog. She's aptly hashtagged "#corndog" in the photo caption. Iconic.
On Tuesday, Moen, a mild Reba McEntire fan, drove to her nearest Verizon store so she could trade in her old iPhone for the iPhone 7. She's always proudly displayed the Reba corn dog photo as her phone background — both on her old phone and on her new one, she told BuzzFeed News.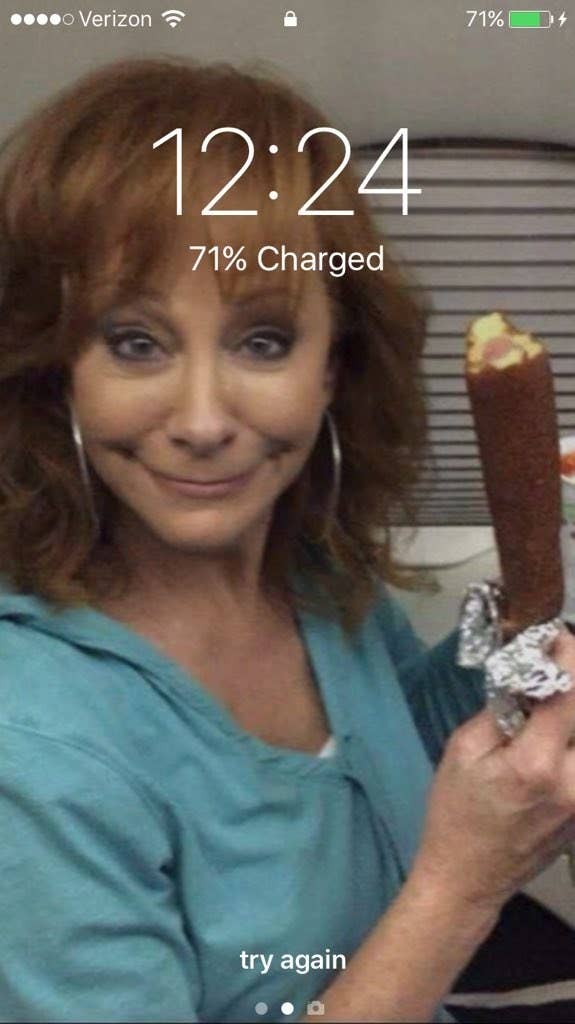 Moen said as soon as the Verizon employee who was assisting her looked at her phone, her mouth dropped.
"When she saw it she burst out laughing and was like, 'Oh my God, no way!'" Moen recalled.
Without saying much, the employee turned her computer around to show Moen that she had the exact same Reba corn dog photo set as her desktop background photo.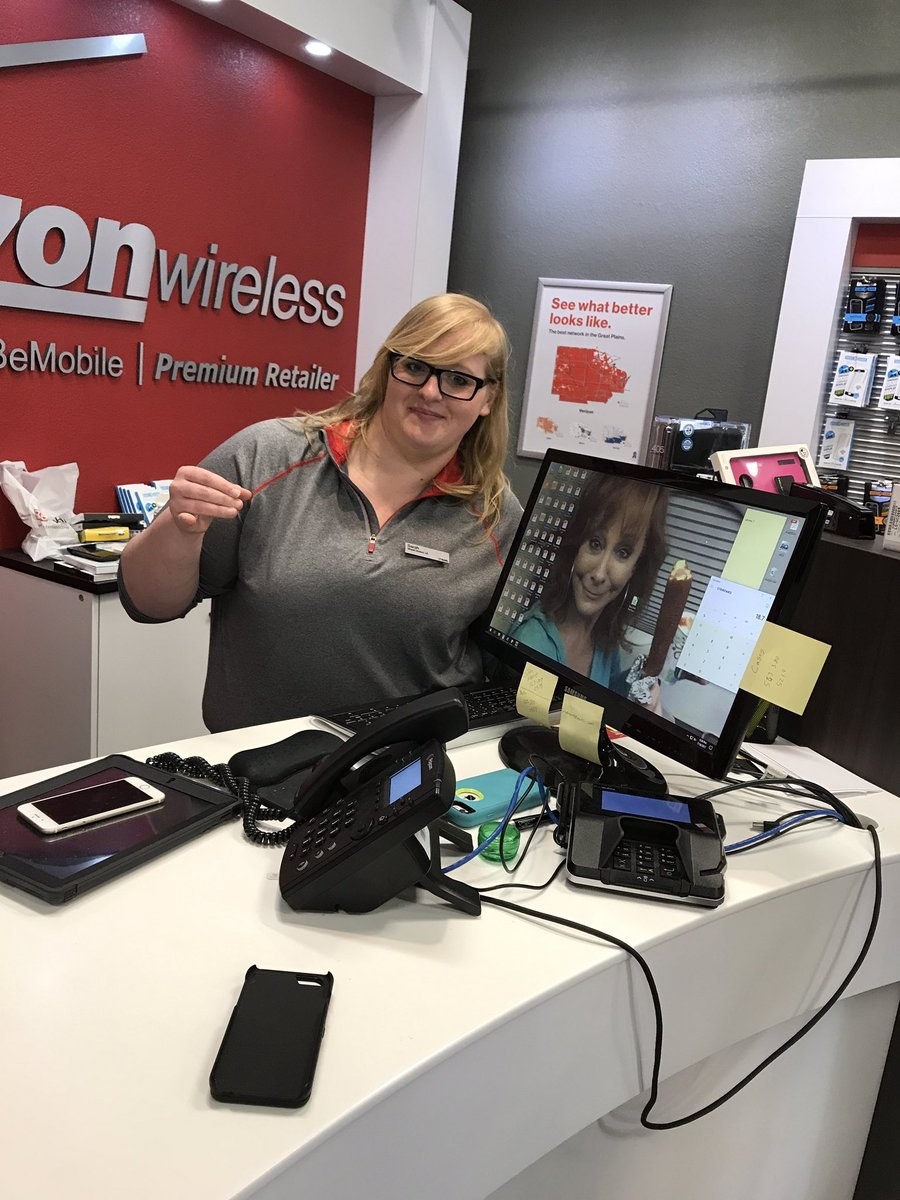 "I saw it and I just gasped and said 'ARE YOU KIDDING ME?!?' real loud," Moen said, laughing.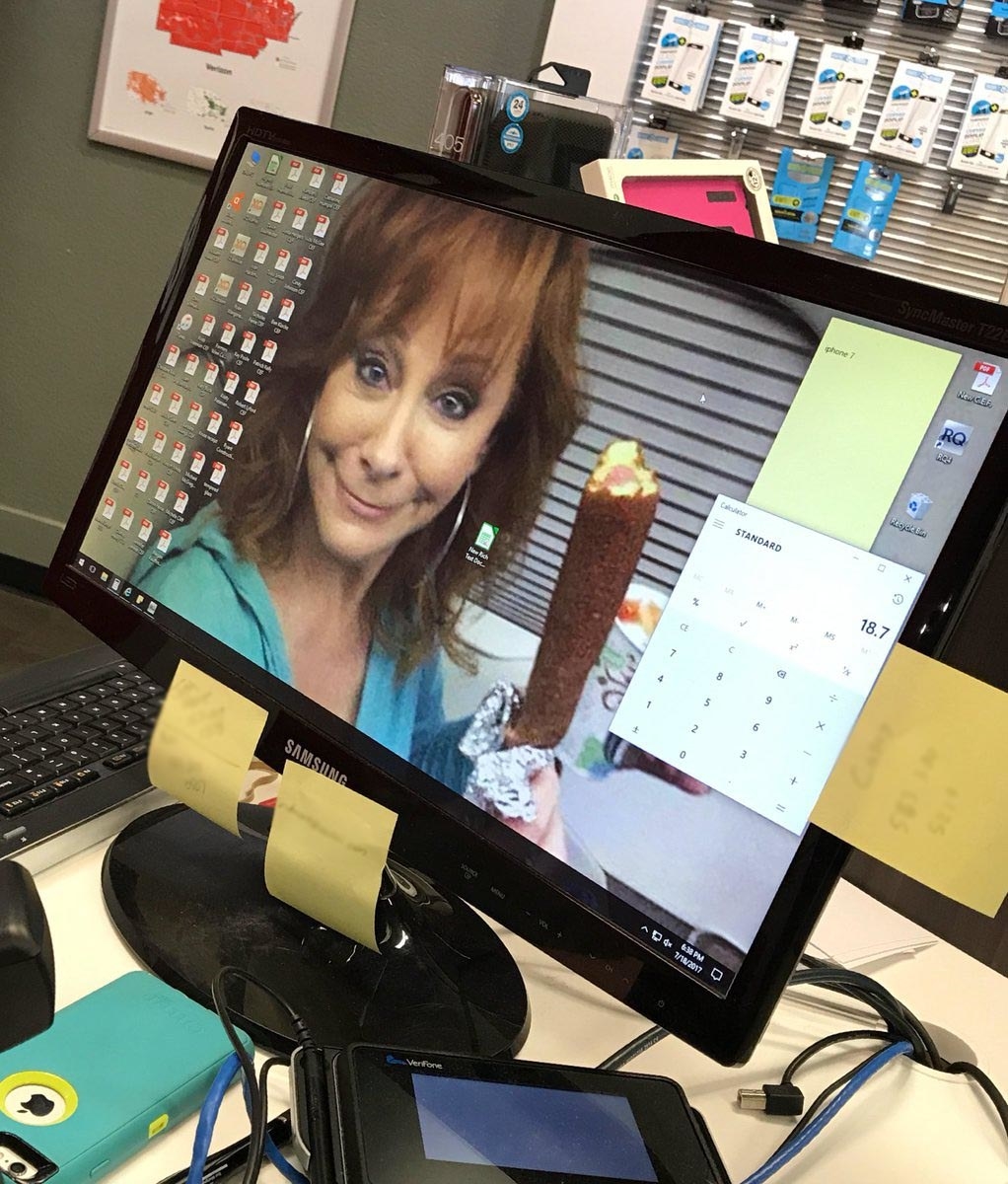 She said she immediately had to document it and share the moment online, since her friends know her to be a Reba fan. She also noted that she loved that the Verizon woman "poses with her pinky out like Reba does with the Dixie cup of ketchup." The photos have gone viral.
Her friends, followers, and random strangers have all determined that this woman must be Moen's soulmate or something.
Because BuzzFeed News commits itself to #journalism, we were able to identify and track down the employee of the Decorah, Iowa, Verizon store. Her name is Sarah, coworkers were able to confirm.
Unfortunately, it's Sarah's day off, so BuzzFeed News awaits her official comment. Another Verizon employee named Erica laughed upon learning of this serendipitous meeting.
It's the simple things, like Reba holding a corn dog and a Dixie cup with her pinky up, that forge the meaningful relationships in life. And make the internet a beautiful thing.
Have a blessed day, everyone.