A photo of Donald Trump walking across the South Lawn of the White House is being shared widely — and cheekily — after a tweet from the account @photowhitehouse went viral on Friday.
The photo in the tweet shows the president's hair blowing in the wind, with, um, questionable color lines on his face.
It's unclear if the stark contrast of the coloring is a tan line or a result of poor makeup blending. Regardless, the photo caused immediate reactions on Twitter. Some even wondered if the photo is real or doctored in any way.
The president responded on Saturday around lunchtime declaring that the picture was photoshopped — "and the hair looks good."

But the photographer, William Moon, told BuzzFeed News the image was not photoshopped but that he "used the Apple smartphone's photo app to adjust the color of the picture."
"Every Photographer has a same way to adjust a color of a picture," said Moon via Twitter DM.
Moon calls himself a "White House correspondent" on Twitter and runs the unofficial Instagram account @thewhitehousephotos but he does not appear to be formally affiliated with the White House or a professional press photographer. He did not name any outlet for which he has taken photos. BuzzFeed News understands he is a private citizen who uploads his photos to social media.
Moon disagreed that the photo was an inaccurate portrayal, saying that "the sunset was reflected on the President's face and hair."
He called Trump "the real director" of the photo "because he knows how to use or combine him including all environmental things like the sunset. winds. the South Lawn."
Moon even offered up a title for the photo, "Title: The General who returned to his kingdom after winning the war was walking in the sunset and winds."
The image colors do appear to be slightly enhanced when compared to others taken of the president as he returned from a trip to Charlotte, North Carolina, to the White House on Friday.
Depending on the natural lighting, angles, and camera, the orangey pigmentation on Trump's face appears subtler in some wire photos and more dramatic in others.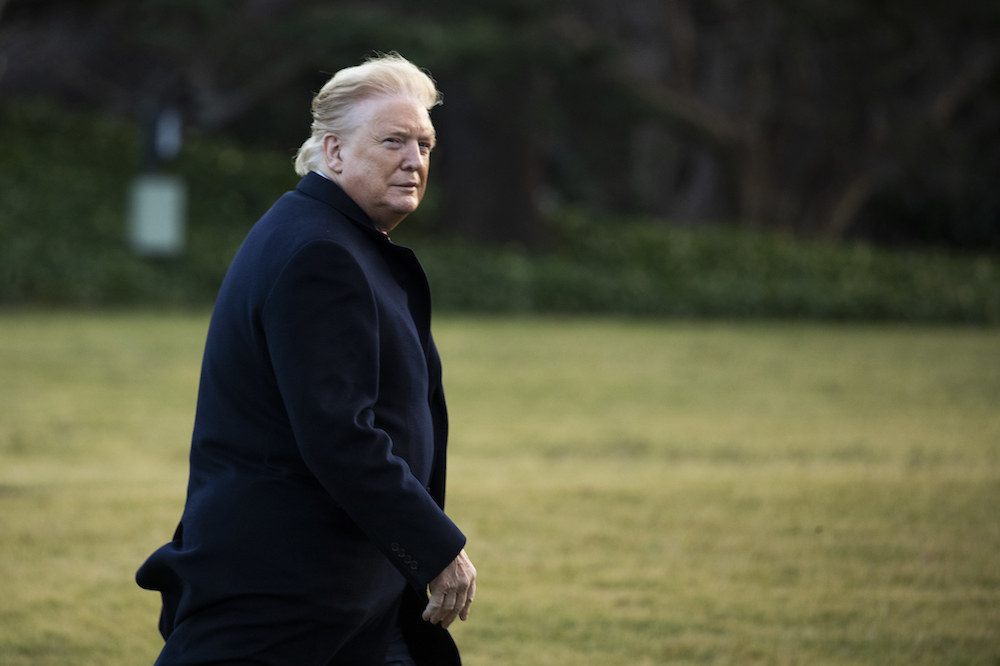 But online, the jokes continued. And the photo was relatable for a lot of people.

Some were like, Oh, I've been there. You just need to blend that out a little bit.
Others had, uh, edgier jokes.

And yes — the ambiguously interesting photo of the president's face and hairline became an instant meme.