This is Rachel Clark with her three kids: Hailey, 10; Jacob, 8; and James, 5. They live in Seattle.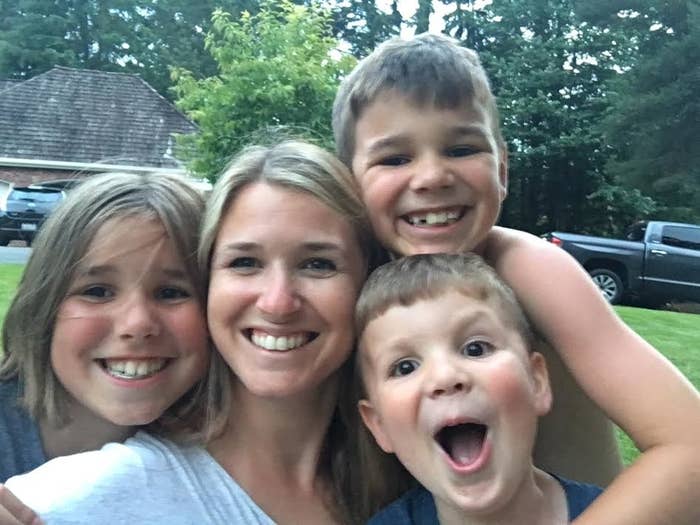 One morning, she instructed her daughter Hailey to watch over the youngest, James, while she was in the shower. In that time, Jacob decided to lay out all of his Pokémon cards "so he could look at them," Clark told BuzzFeed News.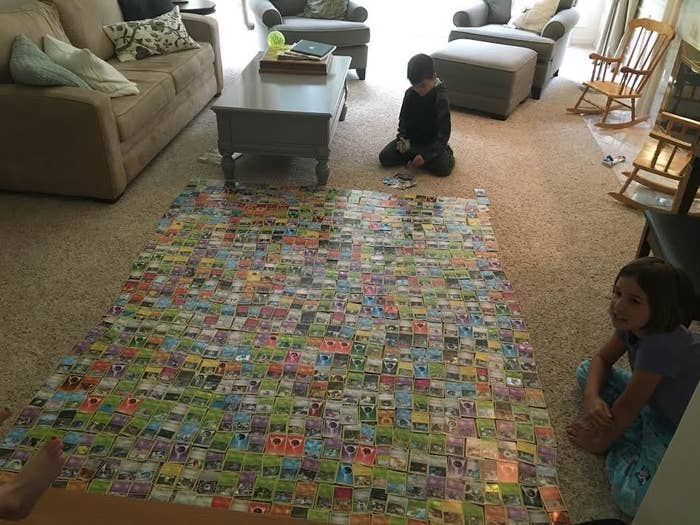 As Jacob was laying out the cards, James began throwing them around. So Jacob — with Hailey's help — had an idea. When Clark came downstairs, she saw James had been duct-taped to a chair to keep him from messing up the game. She said she couldn't help but laugh, and grabbed the camera.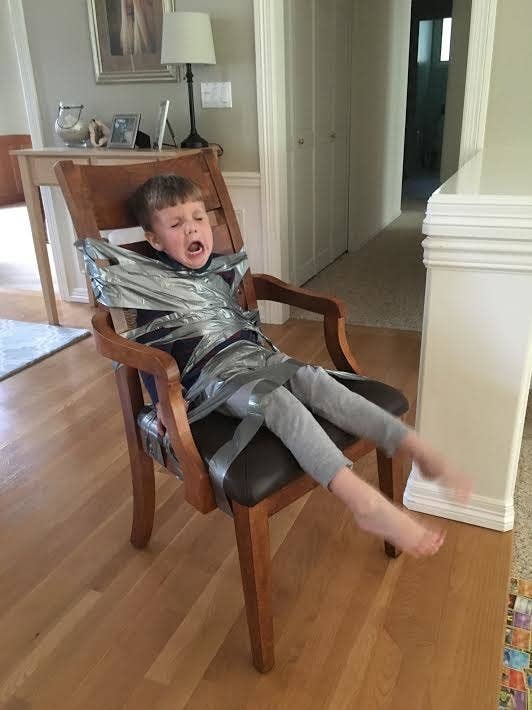 But concerned parents and people: Don't worry. Clark said James was laughing when she walked in, and pretended to "throw a fit" for a photo. The other kids, however, were genuinely proud of themselves.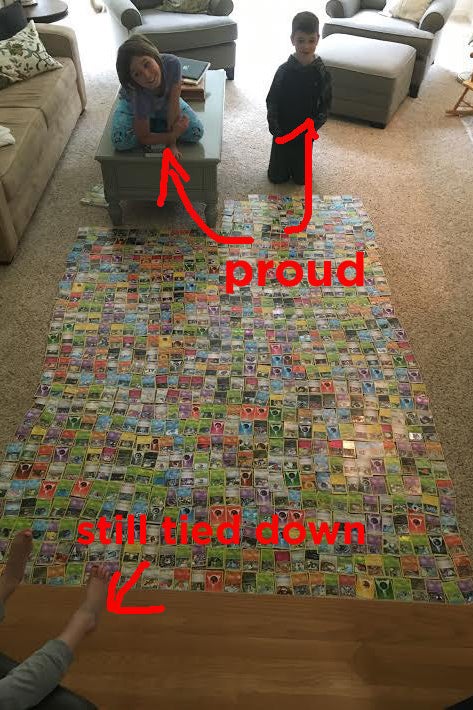 "He was sitting in the chair laughing," Clark said. "We all laughed it off. They've never done anything like this before and it wasn't malicious."
She also said that had James been in distress, she would have reprimanded the other kids.
"Had he been traumatized, I would have never taken the photo," she added.
Clark said because the youngest gets more attention and "gets away with everything," the older two "saw it as sweet justice," she said, laughing.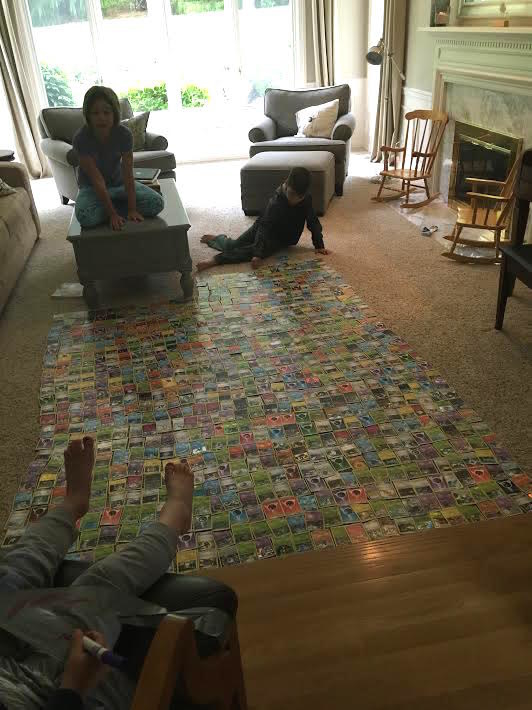 Even though she found it funny, Clark definitely sympathizes with her youngest. She said sometimes when Hailey and Jacob are playing a video game, they'll give James a controller not connected to anything "so he thinks he's playing" along. (Here they are actually playing after James was un-duct-taped.)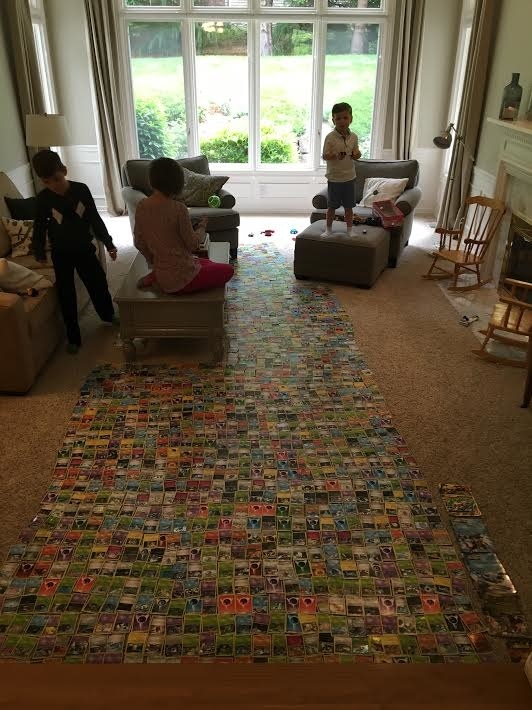 But the siblings are good kids, and good to each other and mom, she said. They even surprised her with breakfast in bed once.