This is 21-year-old Adrian Miranda who goes by @OriginalSDM on Twitter. Miranda has become somewhat of a shit-stirrer of an online pineapple pizza war.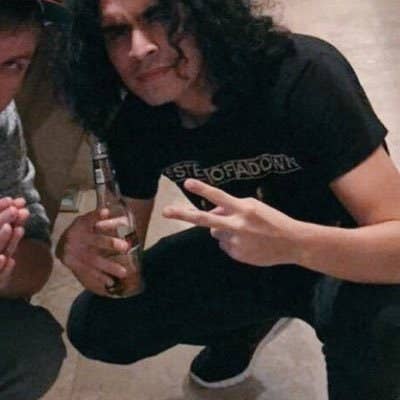 Miranda told BuzzFeed News he wanted to provoke "pineapple on pizza haters," so on Saturday evening, he urged people to retweet these two photos of a pizza slice heavily layered with pineapple cubes. And people came through with the RTs — there are over 112,000 currently.
All through the weekend, pineapple lovers used Miranda's tweet to proudly pronounce their love for the topping.
At the same time, pineapple haters around the world denounced his photos. In fact, they were sickened by them.
"WTF I'm going to puke," someone wrote in Dutch.
"Worst photo you'll see today," someone else wrote in Portuguese.
But most people — pineapple enthusiasts included — really took issue with the amount of pineapple in the photos. They thought it really hurt the cause.
Meanwhile in the comment section of the original tweet, a quiet war was being waged. To every "ew" comment, someone immediately and vehemently defended pineapple pizza.
And for every anti-pineapple comment, pineapple crusaders also showed up.
It was...endless.
People thought Miranda's photos were sacrilegious.
And others joked that Miranda should be jailed.
There are still ongoing campaigns for and against pineapple pizza.
And Miranda is continuing to troll the haters — and loving it.
He admits to BuzzFeed News that his all-time favorite pizza topping is actually "anchovies." And he hopes this new claim "upsets more people," and incites further debate.