A photo of a man in full firefighter gear climbing 110 sets of stairs at a Planet Fitness in Maryville, Tennessee, on Sept. 11 has gone massively viral.
Since Lezlie Bauler, a front desk associate at the Planet Fitness, posted the photo of the man on Facebook, it has been shared more than 141,000 times.
Bauler wrote that the man asked her if it would be OK for him to climb on the StairMaster fully suited "in honor of his fallen brothers and sisters for 9-11."
"I am not one to get emotional, but a few tears were shed," she added.
The man in the firefighter uniform, who's been identified by WCSC as Public Safety Officer Jason Harding, climbed the equivalent of 110 stories — what it would have taken to reach the top of the World Trade Center.
The photo's comment section is filled with people moved by Harding's 9/11 tribute and thanking Bauler for sharing it with the world.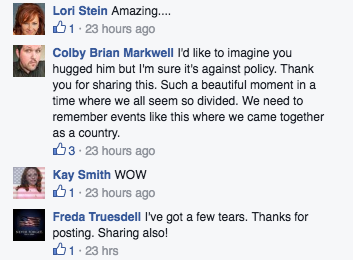 The gesture is still spreading across social media.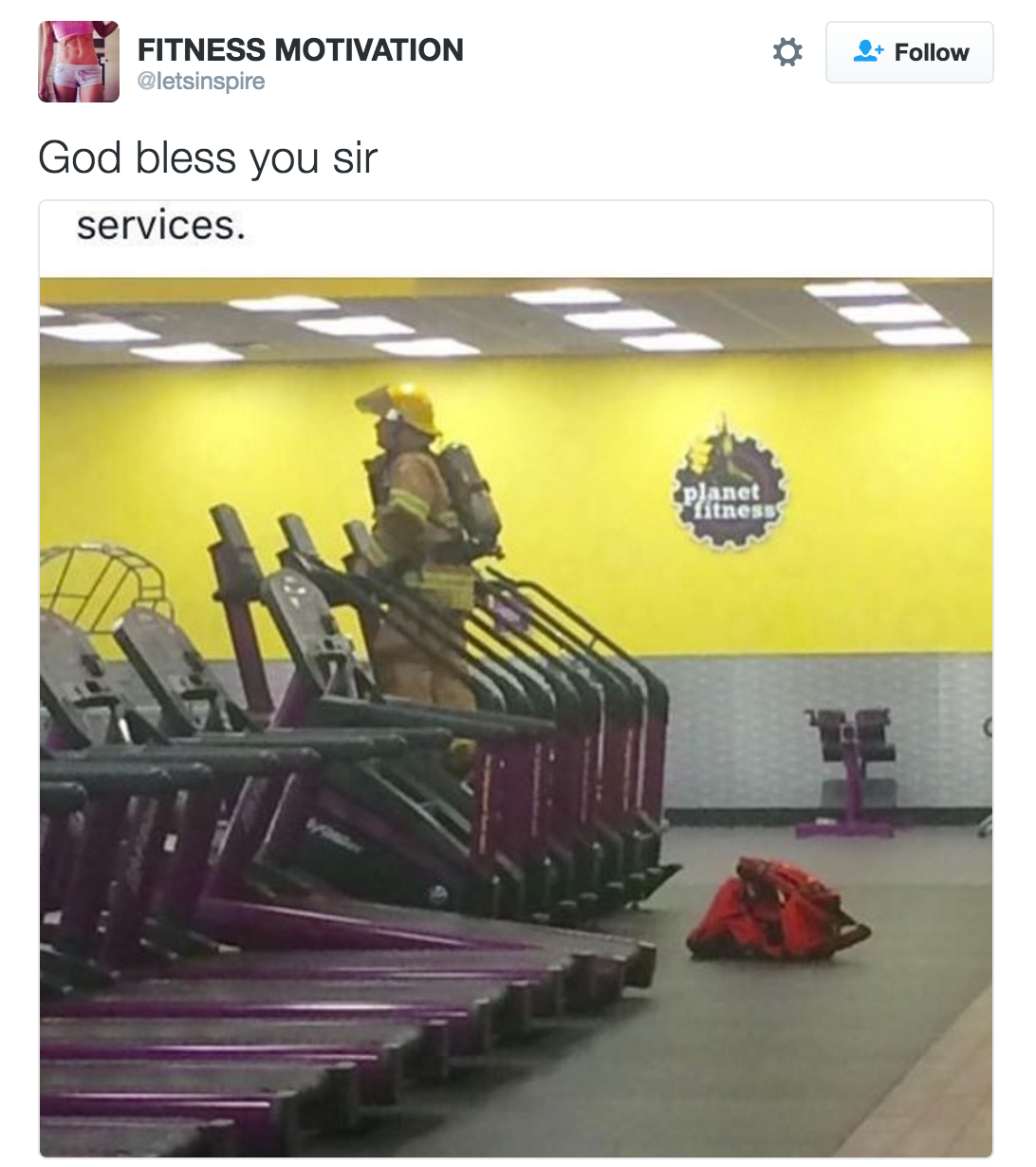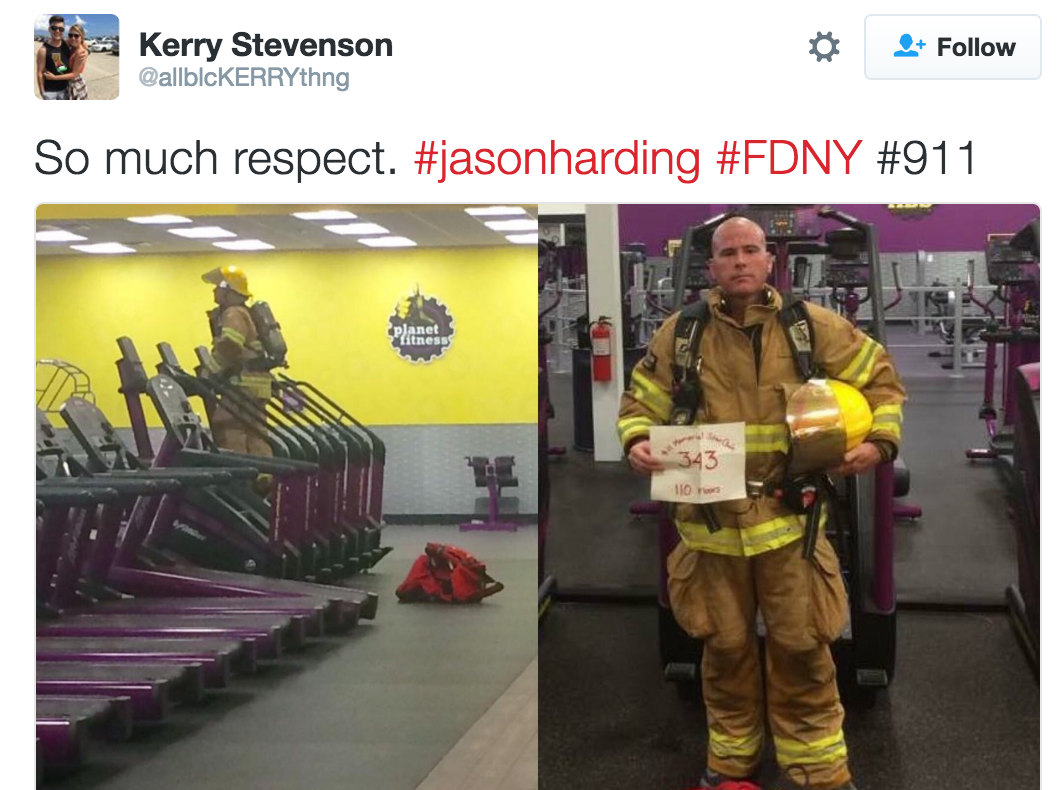 Harding was unable to join the official National Stair Climb because he was on duty, so he paid tribute in his own personal way that day.