Gerrell McAllister is a 28-year-old cashier at a natural pet food store in Tacoma, Washington, and a father to his 5-year-old daughter. McAllister and his family have fallen on hard times recently.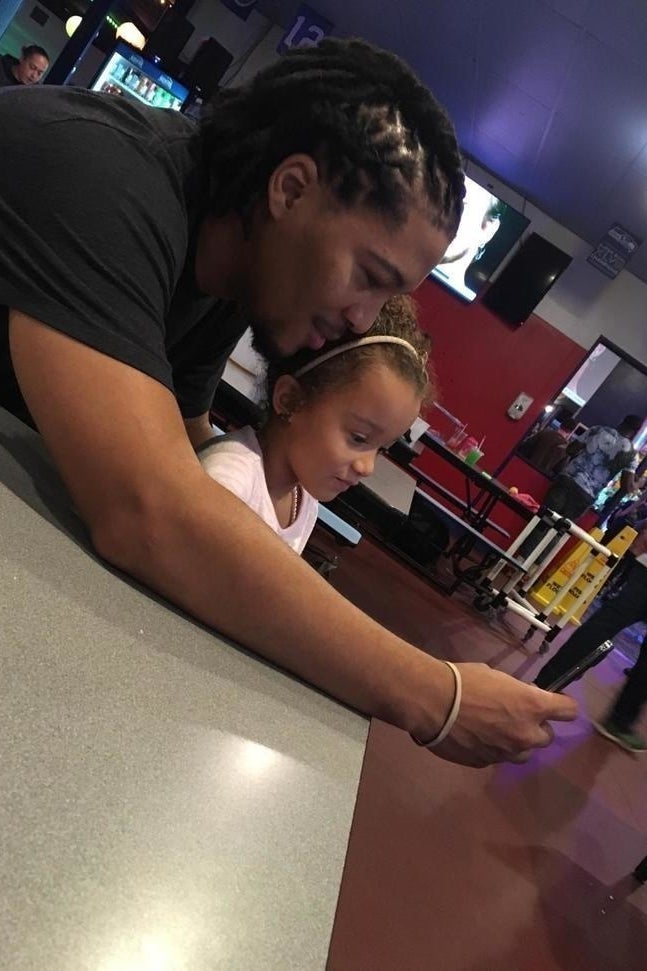 His mother died in December, and according to his older brother, Mario Small, it has hit McAllister especially hard.
He told BuzzFeed News he's been healing from the loss — but he's mostly focused on caring for his daughter.
Last Thursday, McAllister had a serendipitous encounter with a 30-year-old sales executive from Seattle named Melissa Trusler, and her dad, Alan. It all started with a mistaken PayPal payment.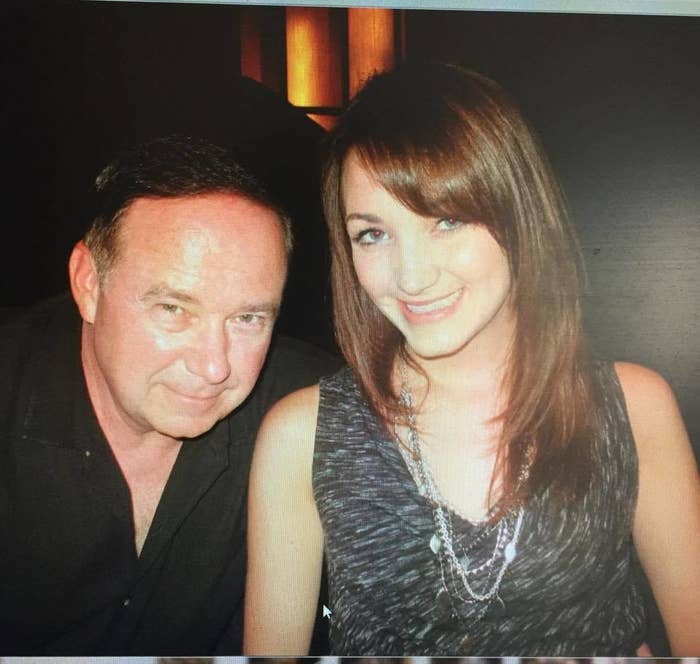 Trusler told BuzzFeed News her dad wanted to send her money as a 30th birthday gift to help her recoup the cost of a new couch she recently purchased.
So on Thursday morning, he sent Trusler $1,200 via PayPal using her phone number. However, her father had accidentally sent the amount to her old phone number.
That old number now belongs to McAllister in Tacoma.
McAllister said he woke up to find an email from PayPal saying he'd received $1,200. "It said, 'You've got money!' so I'm thinking, You've got jokes!" he laughed.
But he said once he realized it was a real PayPal payment, he started "freaking out."
"I immediately woke up," he added. "I didn't know where it was from."
But he said he instinctively issued a full refund to the sender (Trusler's dad) within a few minutes, along with a note that read, "Tell her I said happy birthday."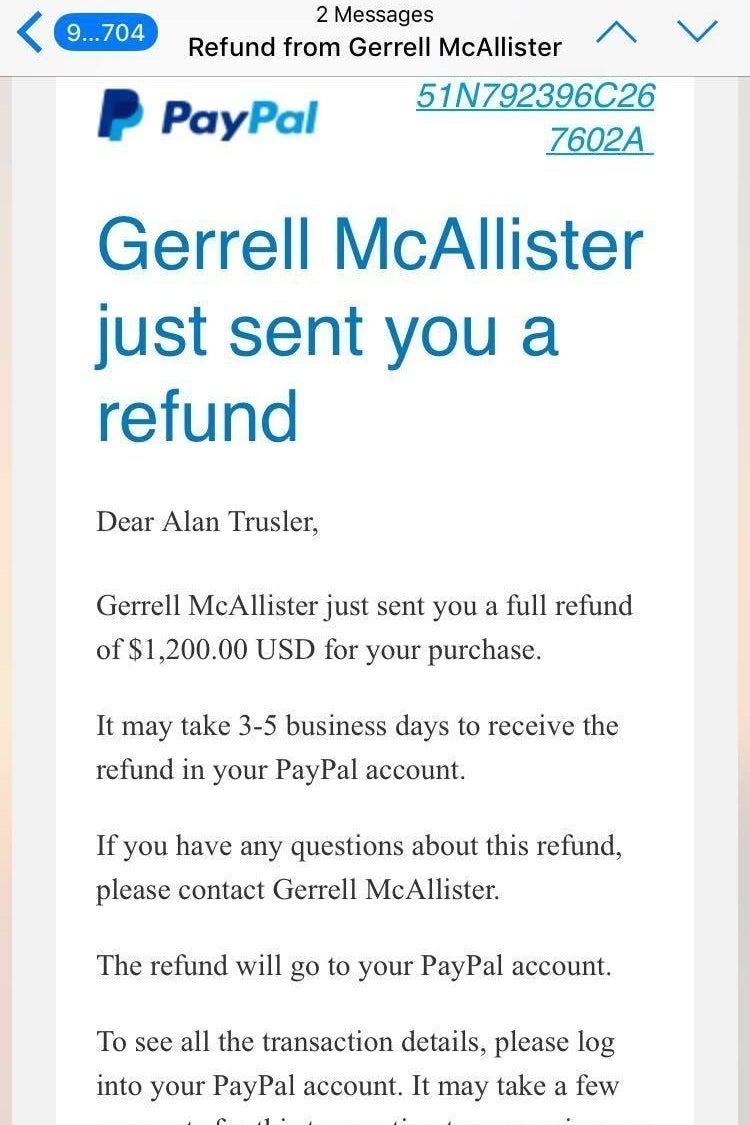 McAllister said he'd previously received a mistake payment a month ago for $55 — which he also sent back — but this time he realized they were coming from the same last name.
"Returning the money was instinctive because of the values my mom instilled in me," he said. "I'm trying to be the best person and provide the best example for my daughter."
Trusler said her dad was surprised to see the payments returned so quickly, so he asked his daughter to send McAllister a thank-you note.
After Trusler thanked McAllister for returning the large sum of money, he responded by asking her to make sure she let her friends and family know the gesture came from "a low income black man from Tacoma with a 5-year-old daughter." The message read:
You're so very welcome! But if you could tell your family and friends that a low income 28 year old Black man from Tacoma with a 5 year old daughter returned your money, I would find that helpful in improving race relations while reaffirming the dope ass culture we as Western Washingtonians have worked so hard to cultivate. And that, in turn, would help me to stop kicking myself in the ass for remaining morally sound through the tough times my family and I are experiencing at the moment, lol. In short, share the story, spread the love. Thank you.
"Tacoma has a reputation of being lower-class and untrustworthy," McAllister explained. "We call it the 'Tacoma grit,' but we're not bad people."
"It was important to me to use this as an example to reverse some of those stereotypes, whether racial stereotypes or about young people. Hopefully, people can learn from it."
Not only did Trusler share the message to Facebook, people began commenting asking her for her old number so they could quietly donate to McAllister.

And then a handful of Trusler's friends and members of her social network began sending money to him in increments of $20, $30, and even $100.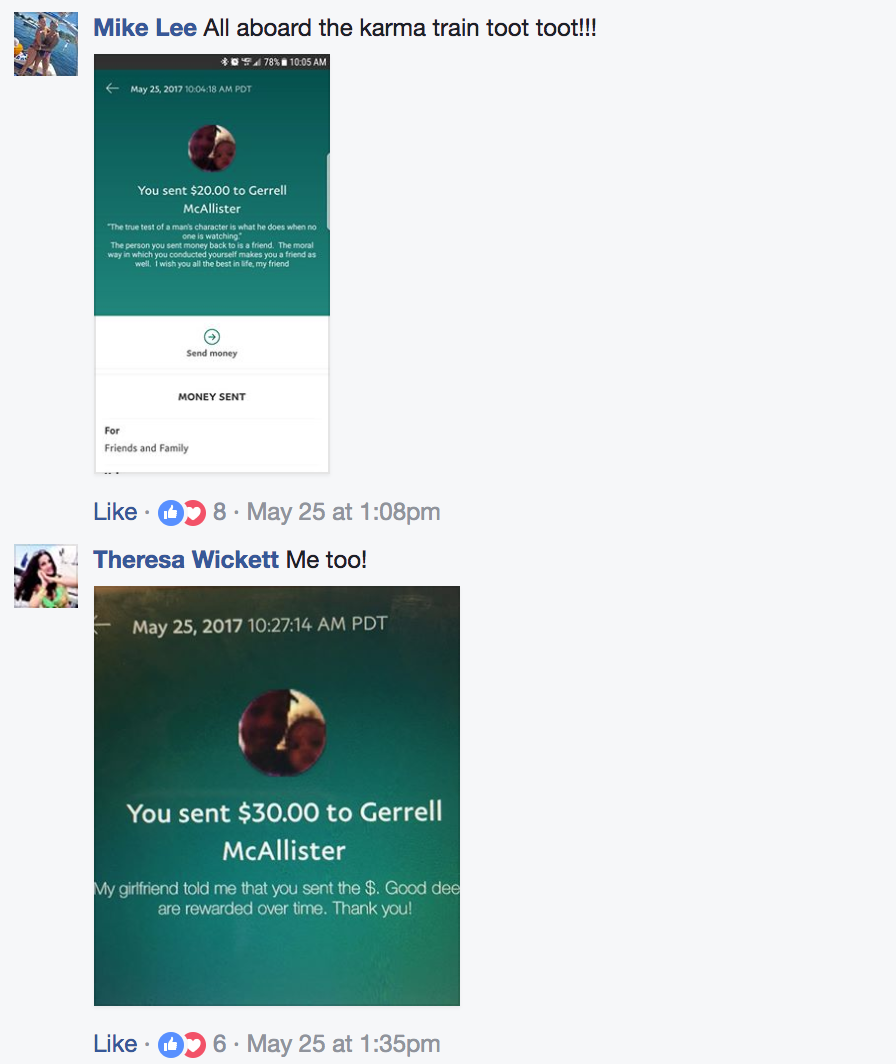 "As soon as that one arrived, it was nonstop," McAllister said. "Majority of them have such heartfelt, heartwarming messages."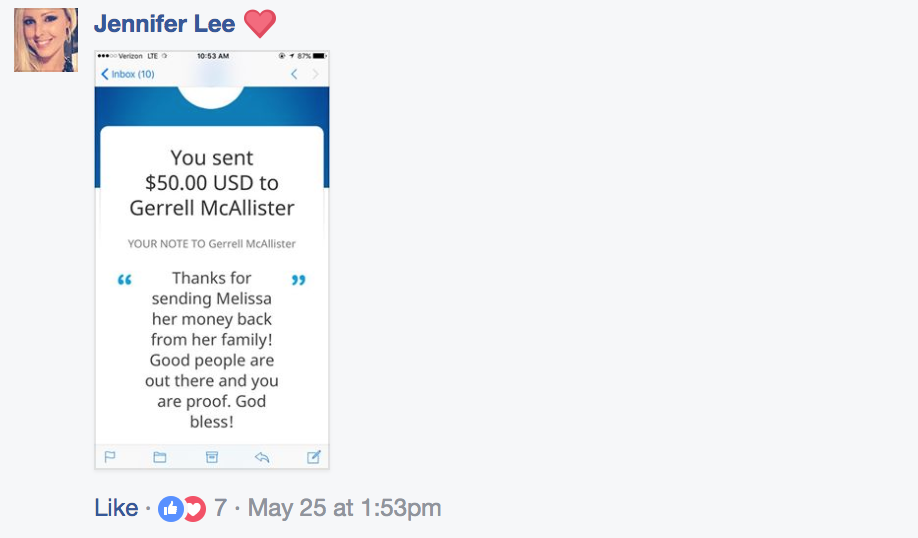 He said one guy wrote to him saying he was "a great guy" and he was "doing a great job raising [his] daughter." He said some of the messages had him crying at work.

BuzzFeed News learned that unbeknownst to McAllister, Trusler's brother had died in December as well. McAllister was speechless when he found out.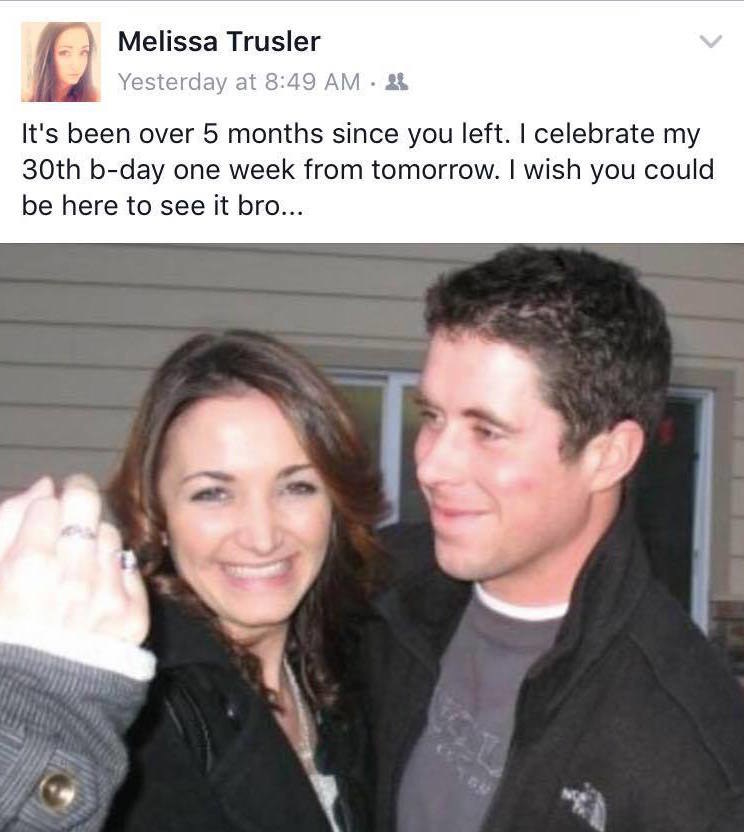 "Oh my god," McAllister responded. He fell silent for a moment.
"I'm kind of at a loss for words, kind of feeling emotional," he said eventually.
Trusler thought these shared experiences prove just "how connected communities can be."
McAllister's older brother later messaged Trusler to thank her for shining a light on his brother's actions. "My mom would be so proud of him," he wrote.
McAllister said that beyond the money, the kind words from strangers have been "therapeutic after the loss our family has gone through." He intends to respond to each message with a personal thank-you.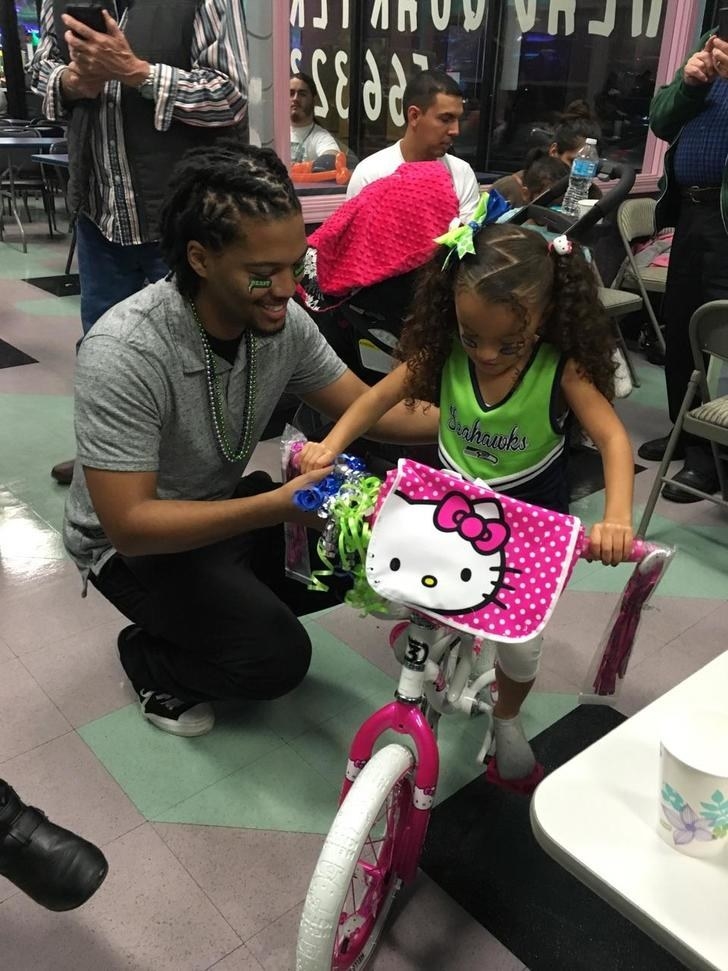 Trusler said it has been "eye-opening" for her to see the good in social media. McAllister added that he hopes this encourages people to "engage with someone you come in contact with, you never know what they're dealing with."
"For what I've taken from this, it's been a major part of the healing process for me," he added.