Stories published in English on Monday by multiple publications claimed Brazilian soccer club Chapecoense were forced to pay $29,847 in penalties for failing to show up to their championship game — after the team lost 19 players in a plane crash that was supposed to take players to a match against Atlético Nacional de Medellín.
The the Daily News , Mirror UK and Sports Illustrated all ran with the story.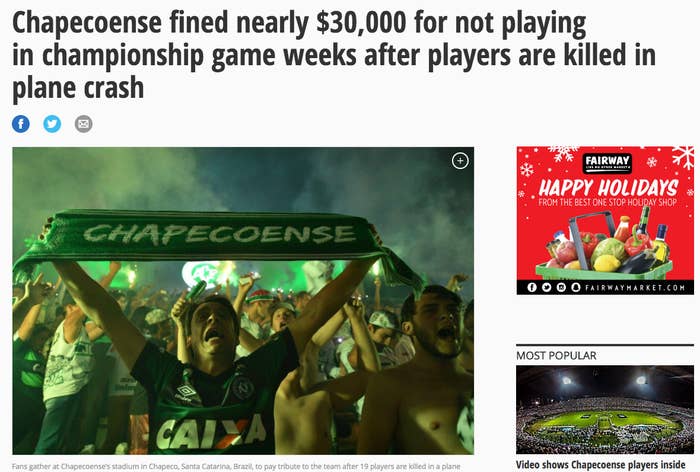 The official CBF account announced the finale of the Brasileirão league, with no mention of a penalty for Chapecoense nor Atlético.