Newt Gingrich appeared on Sean Hannity's radio show on Tuesday, where the two spent most of the time scrutinizing Hillary Clinton's "coughing attack" during her speech in Cleveland.
Gringrich called Clinton's health into question several times during the interview, and specifically called the coughing fit "disturbing."
"This coughing stuff, I hope she's alright," he said. "It's a little disturbing primarily because she has to have access to the best doctors in the world."
Hannity made note that Clinton's cough "lasted for four minutes and 20 seconds," adding, "I think we need to know if she's healthy."
But as Gingrich further criticized Clinton's health and stability, including her memory, he started coughing and wheezing.
The irony was not lost on anyone.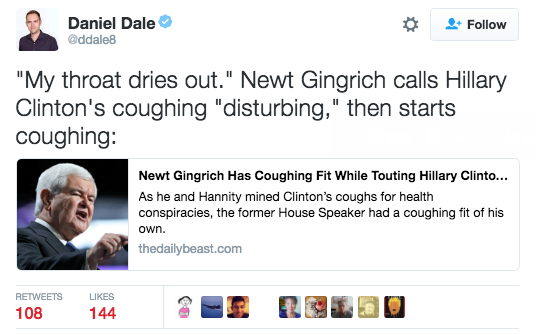 Peoples' punchlines were practically written for them.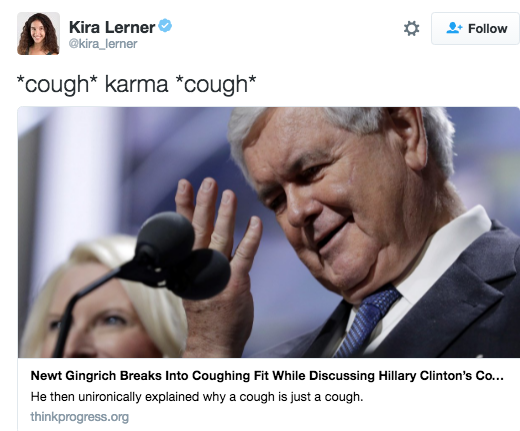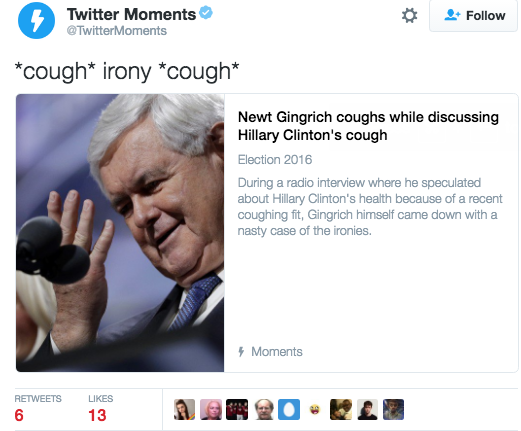 And everyone else just couldn't help but point out the absurdity.