This is 21-year-old Michelle Arendas and 22-year-old Josh Avsec. They're both seniors at Kent State University in Ohio.
Avsec and Arendas had not met or known about each other until 2014, when they matched on Tinder. Avsec told BuzzFeed News he went out on a limb and sent Arendas a simple and casual message because she seemed "different" than others he'd matched with.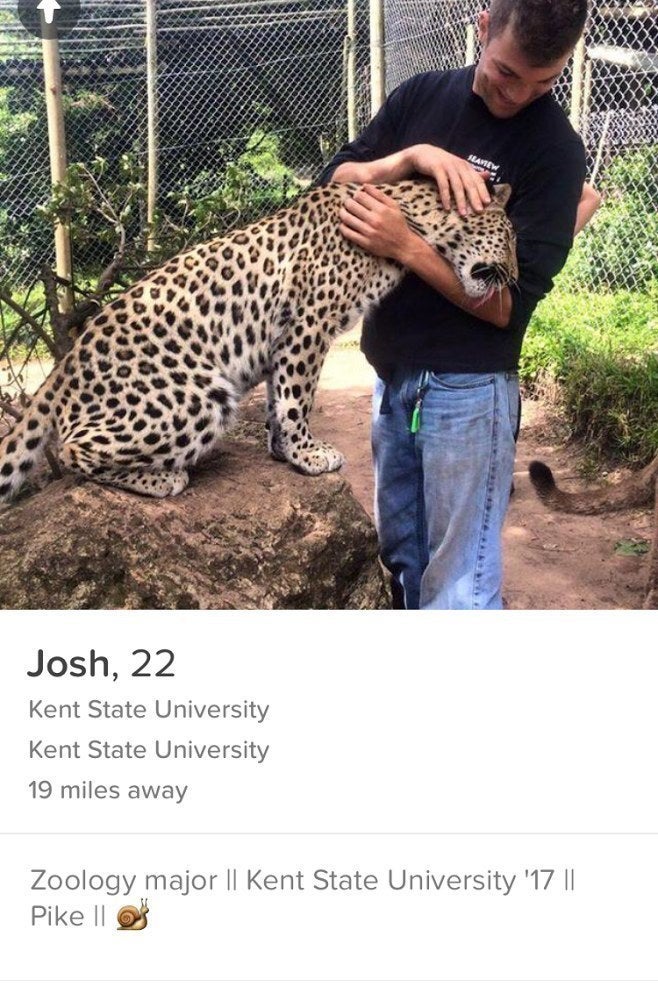 "Tinder was super new at the time for my whole friend group. At the time I had matched with a whole bunch of girls and I took it as a joke," Avsec said. "I sent [them] some pretty humorous lines."
"And then I bumped into Michelle. She seemed a little different, so I sent her something different."
"Hey Michelle," Avsec wrote in September 2014. Two months later, Arendas finally responded. "Hey sorry my phone died!" she wrote back. Avsec appreciated the joke, and played along.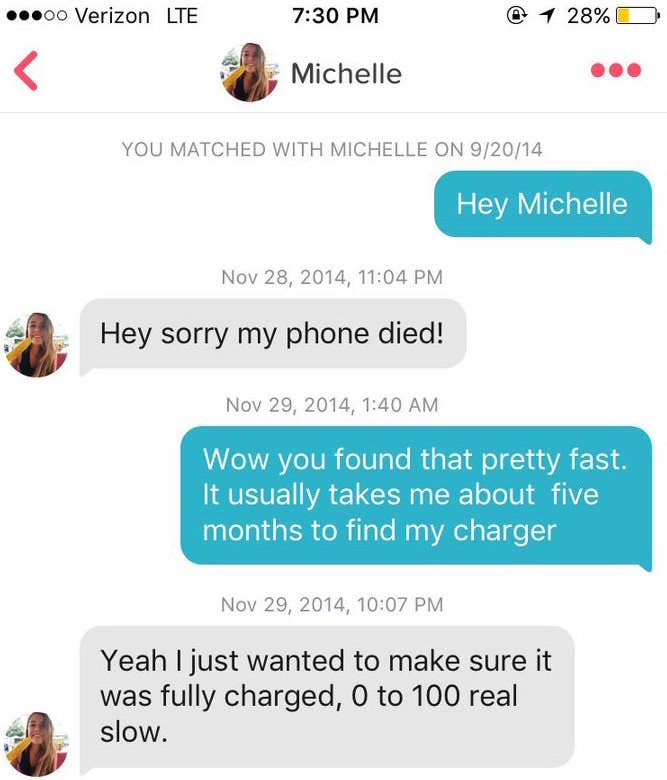 Avsec waited another two months to respond. "Hey, sorry was in the shower," he joked. The two then went back and forth, with months in between, to keep up with the joke. It's lasted for nearly three years.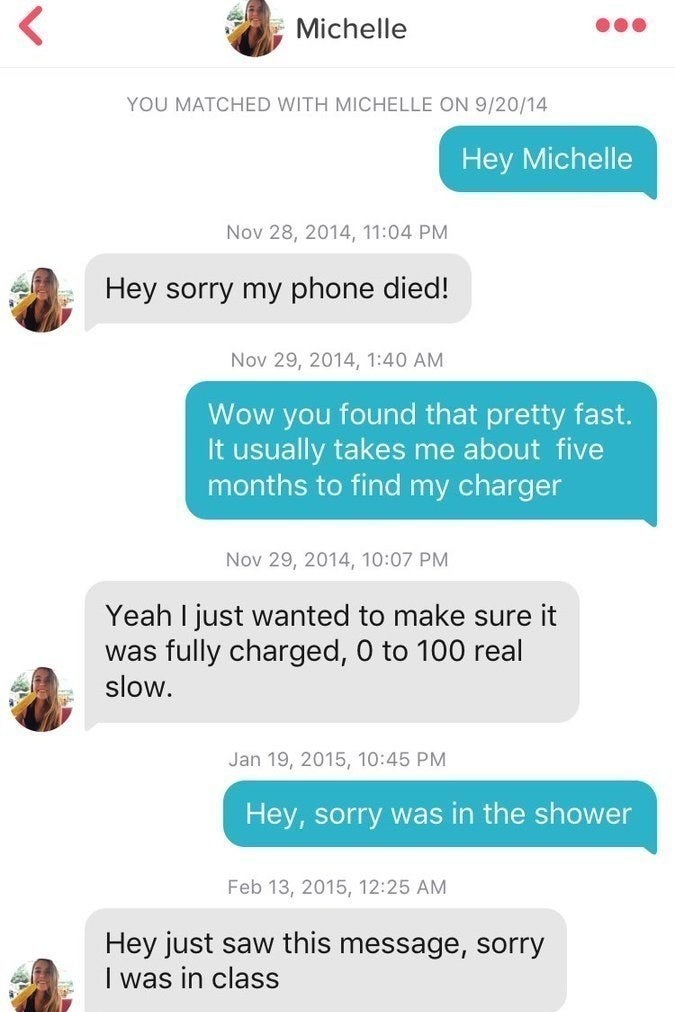 Both of them told BuzzFeed News they were shocked the other stuck with the joke. Neither wanted to be the one to break it.
"I was not really expecting he would message me back and play along with it," Arendas said. "I thought my message to him would be the end of it."
"I didn't think she was interested," Avsec said. "I just took it as a joke, so every couple of months I'd check Tinder and I'd get a message."
Last Friday, Avsec shared a screenshot of their exchanges online. "It was just for my buddies to appreciate," he said. Within an hour, he had been retweeted hundreds of times, and someone tagged Arendas in the comments.
But it also compelled him to finally DM Arendas — earnestly, this time — to exchange numbers. They say they've been texting each other, but mostly about how ridiculous this has all become. "I only found out her last name 24 hours ago," Avsec said, laughing.
"I thought it would be interesting to meet up with him but I didn't want to be the one that gave in and broke the joke," Arendas added. "But I was interested."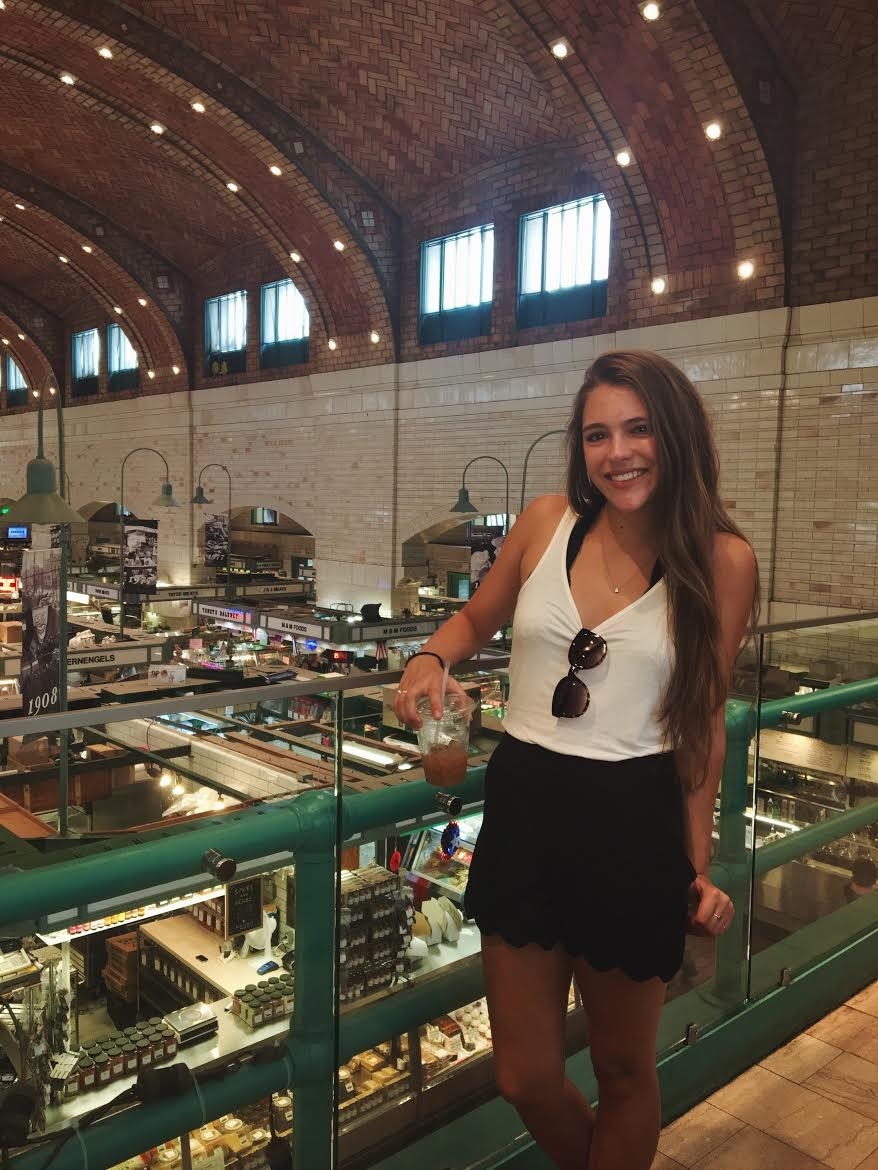 The pair (who still have not met IRL, by the way) have now attracted a crowd of strangers cheering them on online.
People are even calling for them to get married.
On Monday, Tinder came across their exchanges and gave the couple "24 hours to decide the city you want to have your first date in." The company is offering to send them to the city of their choice.
Avsec told BuzzFeed News he and Arendas discussed Hawaii as an option. And, as of Tuesday afternoon, Tinder is coordinating plans to fly them to Maui.
They both say they're planning on setting up a time very soon to meet face-to-face. But until then, it seems like conversation has been going as smoothly as ever.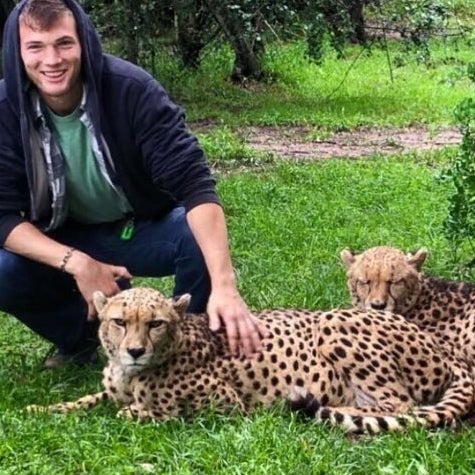 "Everything is going great and I love talking with her, but I don't want to rush anything," Avsec said. "Conversation has been so easy with her."