"Best Rap Album" nominee ScHoolboy Q showed up to the Grammy Awards on Sunday accompanied by his daughter Joy. Q, in a "Girl Power" hoodie to match his daughter's pink Gucci suit, got dressed with intent.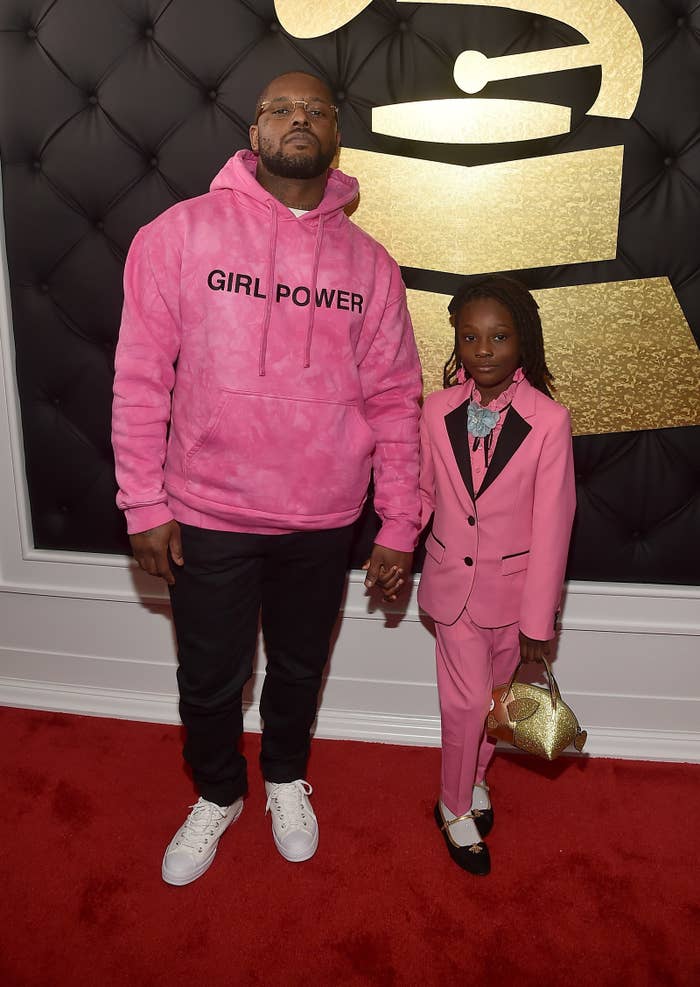 And everyone who watched him and Joy work the red carpet together were inhaled with new life.
People thought both the obvious and more understated messages in the matching outfits were "beautiful" and proves he "gets it."
They thought this deserved the "best dressed" award — if not at least a serious contender for consideration.
Even though the rapper didn't score a Grammy, people thought he and his daughter at least deserved to show out on stage.
And all the credits for being a badass dad.
(Or...y'know, just win a Grammy. Because craft-wise, he deserved it too.)
But as far as being a dad to Joy, Q is a real inspiration.
😭❤️