A Fake News Site Has Been Using Rappers' Mug Shots On Unrelated Stories And People Are Trolling
Y'all are actually going to make DMX lose his mind.
Breitbart Insider, a fake, parody news site of Breitbart, published a story in late February claiming a Somali immigrant was arrested on six counts of sexual battery before he was "finally [...] deported under Trump's Border Enforcement."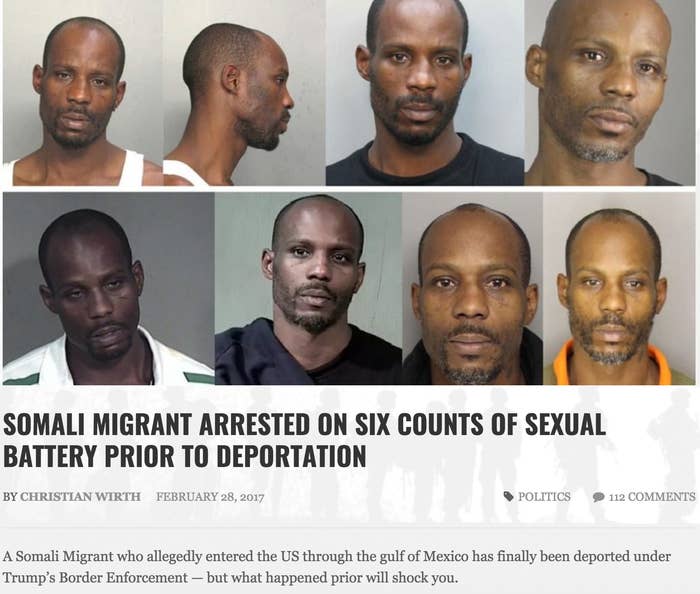 According to CrowdTangle, the story currently has over 57,000 Facebook engagements, and has been shared widely across social platforms. Many people were duped and believed it was run on the hard-right news site Breitbart.
Fellow rapper Immortal Technique couldn't even believe it. "Is it April 1st," he tweeted.
Breitbart Insider seems unfazed and has been doubling down. In a story about a "Moslem teenager" on Wednesday, they published the story with rapper Tyga's mug shot.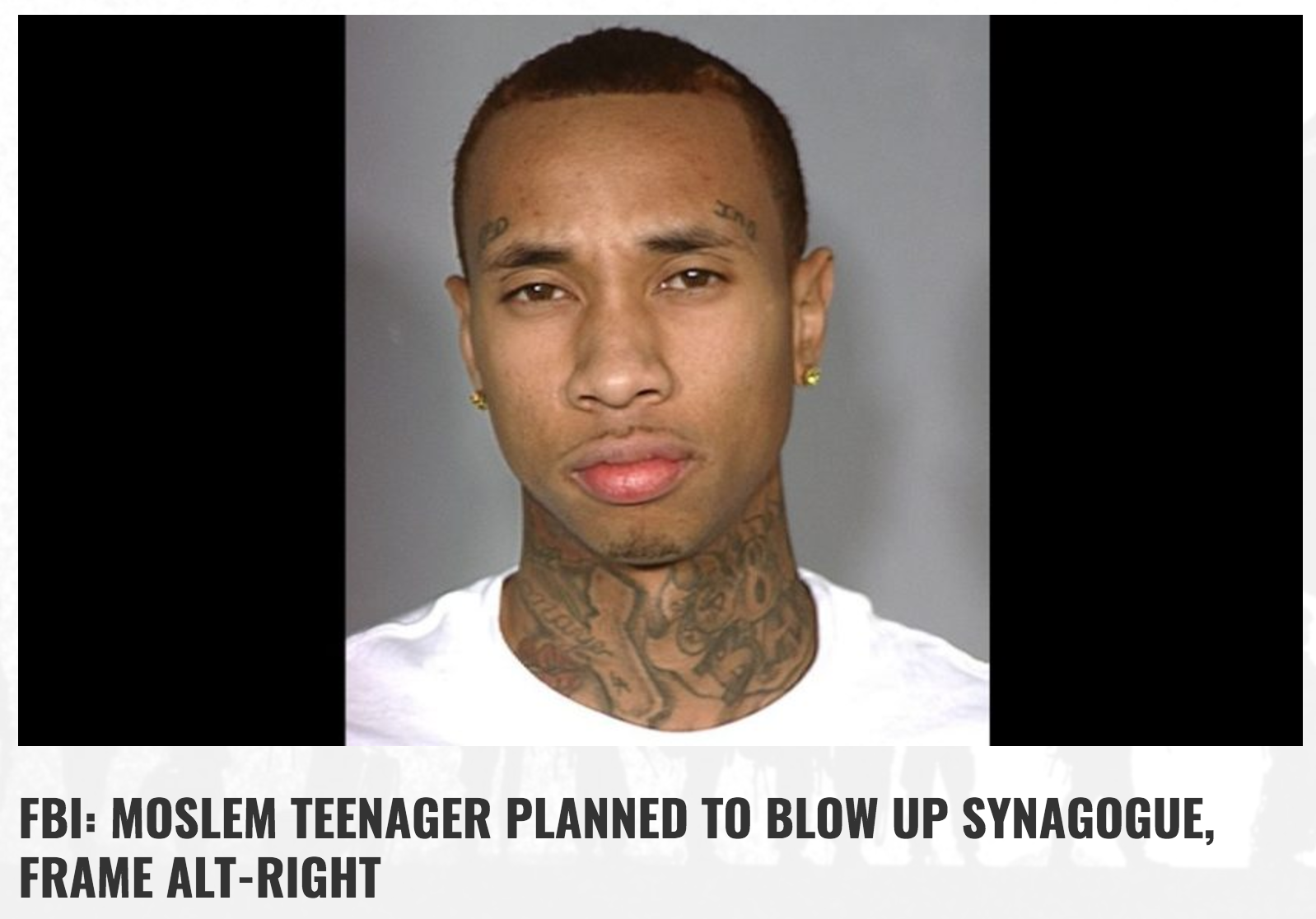 And in what appears to be the only photo correctly identifying a rapper, it falsely alleged rapper Rick Ross was linked to ISIS and was arrested for plotting to kill President Trump.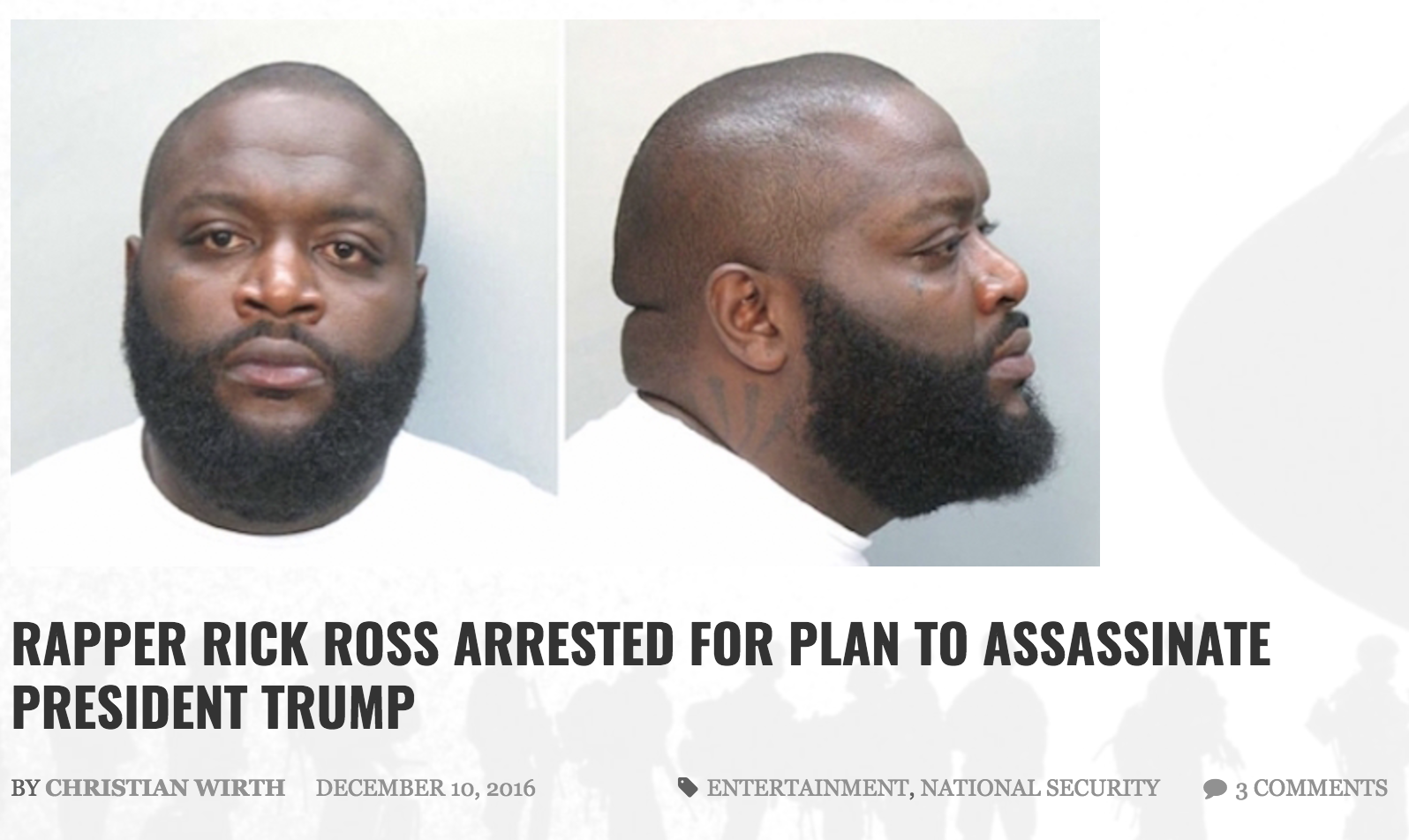 This is all to say this particular fake, satirical site has found its ...niche. But please leave DMX alone.