Samantha Wert is a freshman at Oklahoma State University who's in the process of moving out of her dorm in Stillwater, Oklahoma.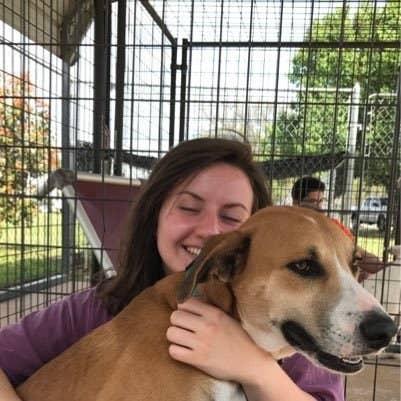 But on one of her last trips (and when her dorm was virtually emptied out), she brought back some food and realized she'd moved all of her utensils out already.
No one on her floor had utensils to spare either, Wert said.
"It was also torrential raining — I was hungry and desperate."
"I dug through my room and tried to find the only thing I could scoop with that wasn't dirty or gross," Wert explained. And that's when she found a hanger. And broke it in half.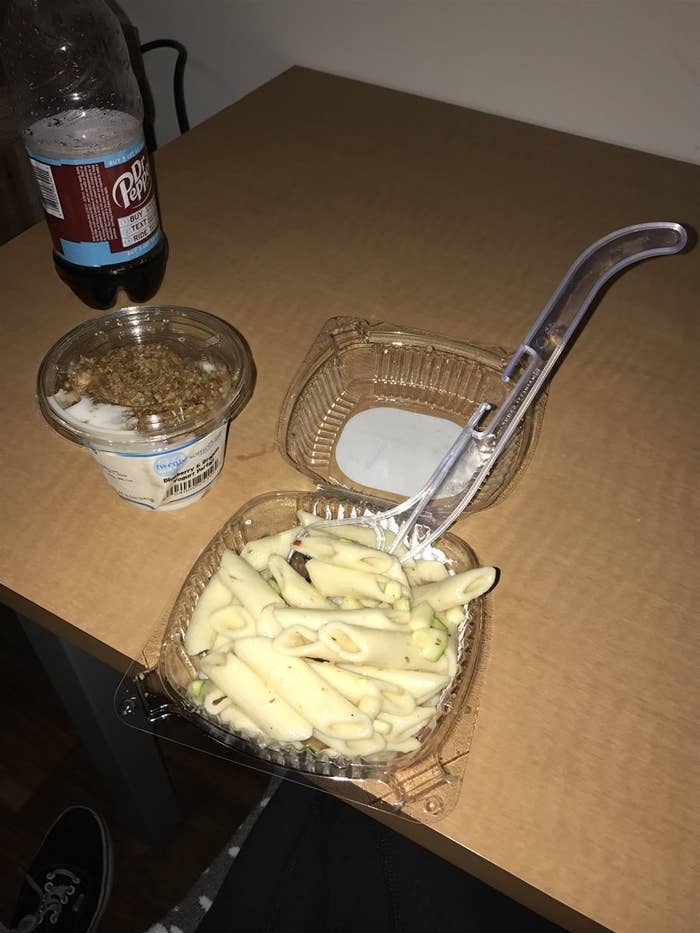 It worked...theoretically. Wert said she did think about just using her hands, but she also had a cup of yogurt, and "I refuse to eat yogurt with my FINGERS," she said.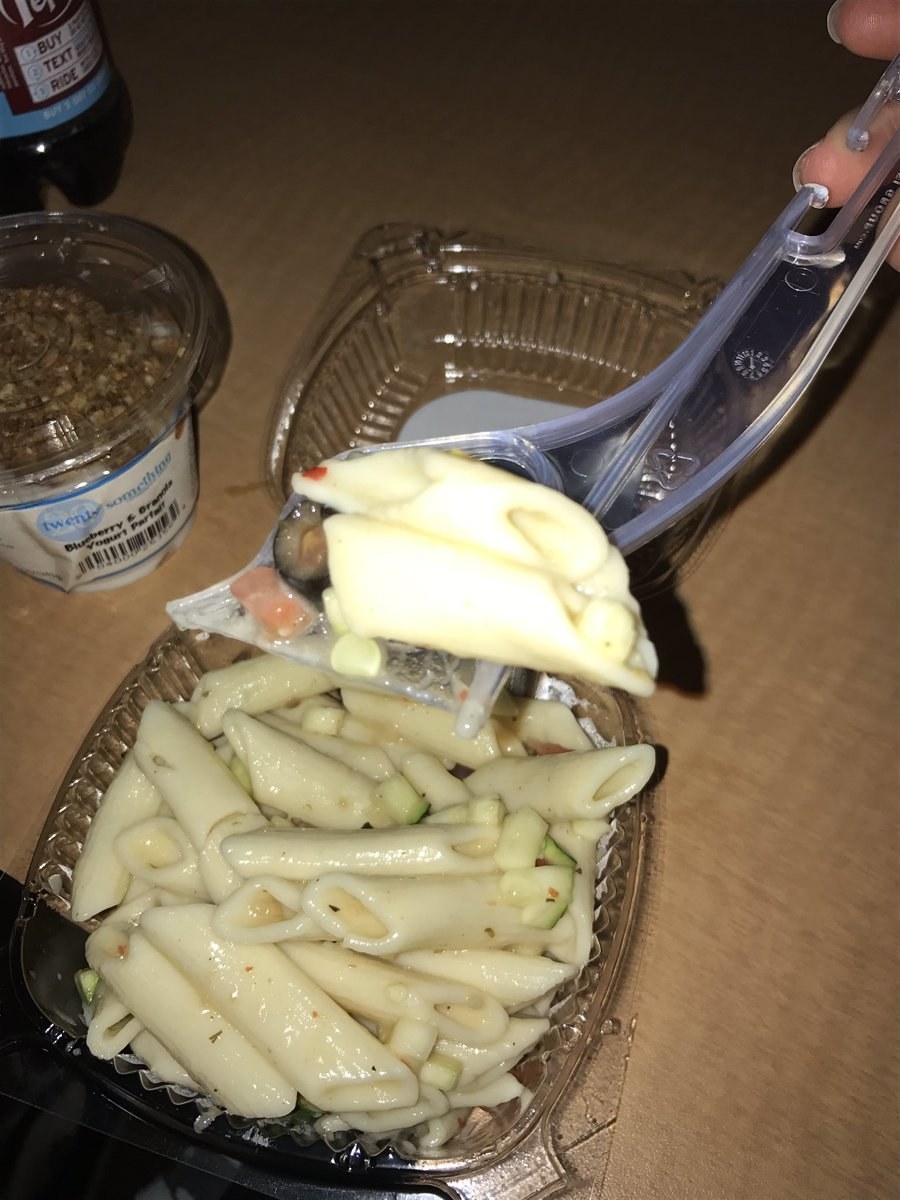 Wert proudly tweeted about her craftiness. To her surprise, not only did people understand the unique struggle, tons of people shared their own. One guy also fashioned an old hanger once.
Someone witnessed a guy turn a whole plate into a spoon for their chocolate pudding.
And then things started to get weird and inspiring. "The other day I ate fried rice with my own business card."
"I've used two pencils as chopsticks once."
"I made a spoon out of this so I could eat my yogurt with cereal because I was starving."
"One time I ate my Jimmy Dean breakfast bowl with the plastic part of an empty gum back." (SIS.)
"I had to use my chicken bone to eat my red beans and rice." (???????)
"Candy canes as chopsticks." (????!?!?!?)
Ice scrapers are utensils too, apparently.
The question remains: Is it ever that serious?
In college: Apparently yes.