This is 23-year-old Tre Levon of Sacramento. On Saturday, he and his elevated mind really came through.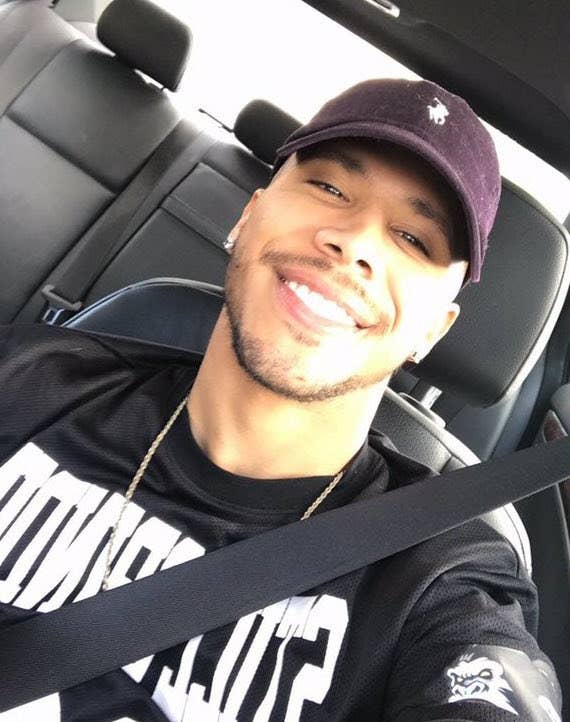 Levon told BuzzFeed News that evening he "rolled up, smoked a couple blunts" and got the munchies, naturally.
"Now, mind you — this was a new strain so I had no idea what I was getting myself into," he said.
So he looked into his pantry and fridge supplies and saw crescent rolls and a jar of Nutella.
"I put two and two together and the rest is history," he said. He said he's browsed Pinterest before, so this recipe may have subconsciously been on his mind that night.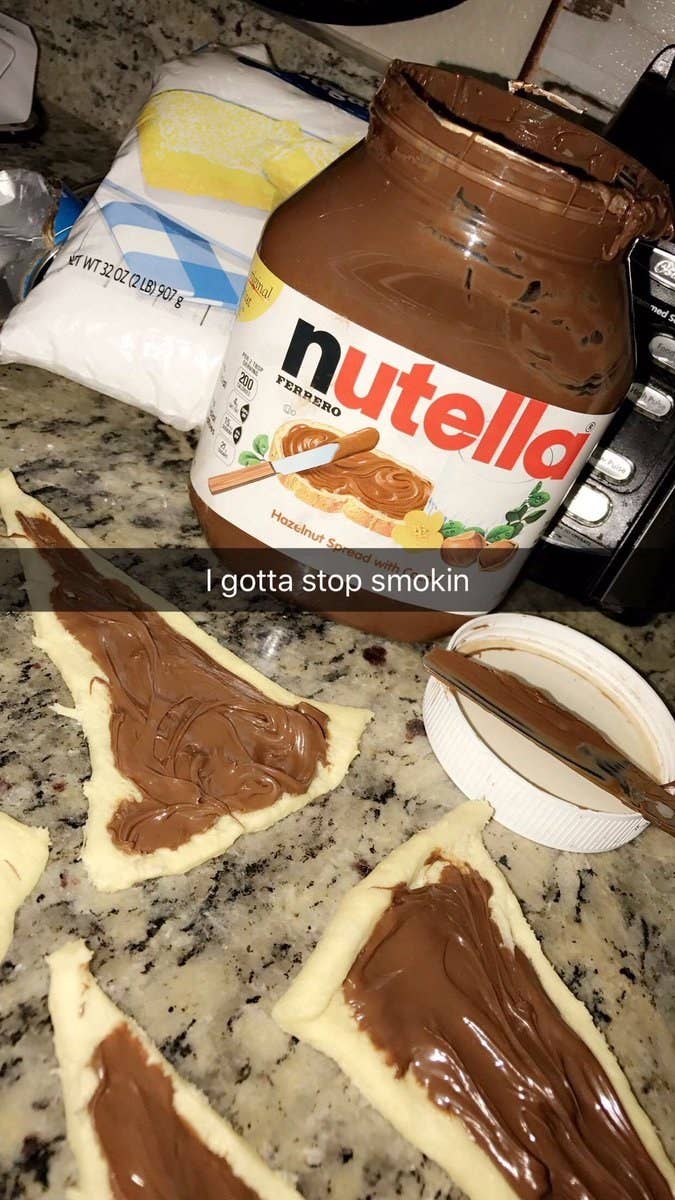 "Pinterest is every high person's dream," Levon said, laughing. "I made peach cobbler one day with the help of good ol' Pinterest."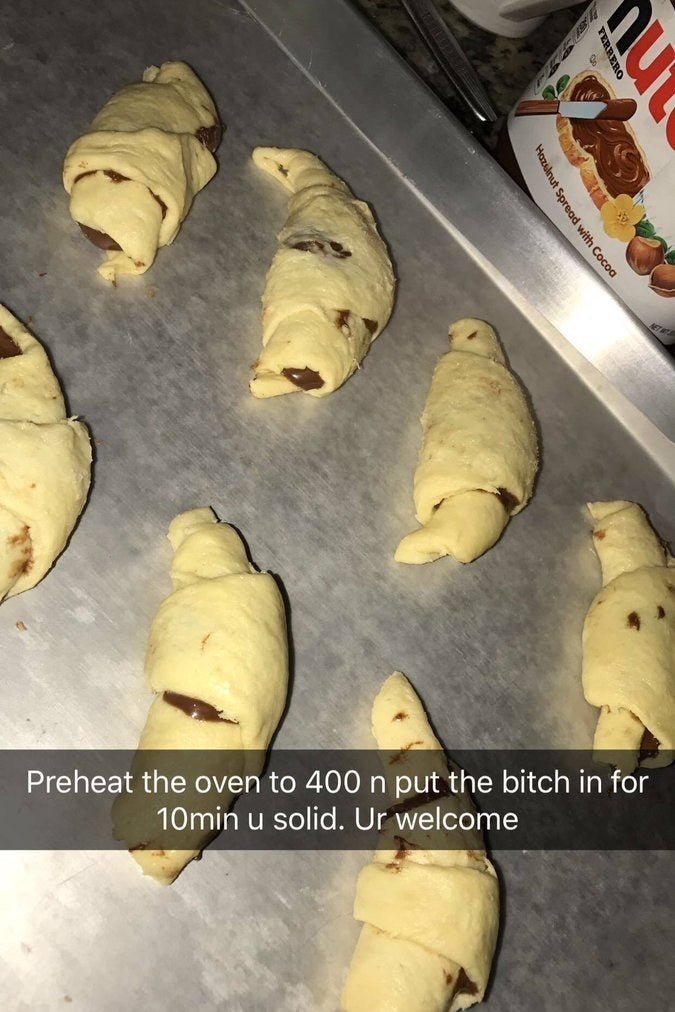 He began Snapchatting his progress — with specialized instructions — for his buddies so they, too, can make these Nutella crescent rolls.
Surprisingly to Levon, after he shared the steps on Twitter, it went viral. Now with over 11,000 retweets, many others are sharing creative things they've made in their most, um, inspired states.
For one, there's this person's ice cream and fruit cantaloupe bowl (which is extra brilliant because you would not need to wash a dish!!!).
And these top-notch glazed-apple pancakes.
And something someone called "cake waffles." "Most stoners become a culinary chef when we got the munchies," they added. (Well, it's a piece of cake on top of a waffle, but OK.)
People were very proud of their recipes.
And — if I were to make a deduction from these tweets — it seems like most people default to pancakes/waffles and strawberries when high.
Or, really, bravely and sometimes successfully mixing anything they find around the house.
"We are all working together in the thread," Levon said. "Great minds think alike."
And he leaves us with an inspiring and profound quote: "We all just some stoners with the munchies creating something out of nothing."
If there were a BuzzFeed Tasty: Stoners, here is a convenient sample of the most innovative chefs in the industry.