The University of Southern California invited Will Ferrell to speak at the class of 2017 graduation ceremony on Friday — and it went exactly how you'd imagine Will Ferrell giving a collegiate commencement speech would go.
He was both inspiring and ridiculous throughout. "All of you excelled in various courses of study," he said. "All of you, except for four students, and you know exactly who you are."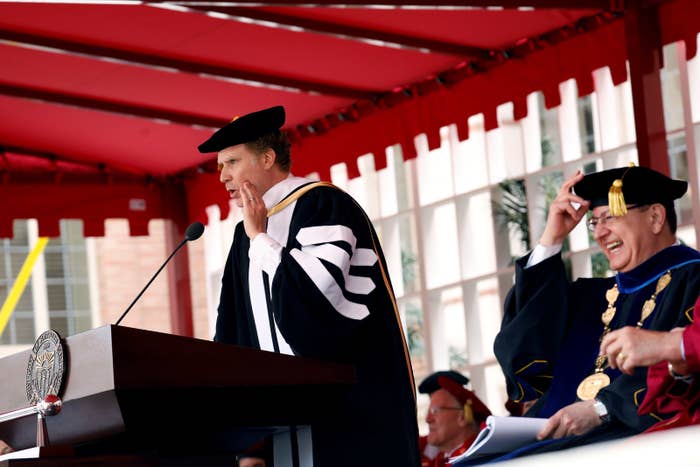 Ferrell reminded the large student body and their parents that this was not the first speech he's given at a distinguished school: "The institutions I have spoke at previously include Bryman School of Nursing, DeVry Technical School, Debby Dootson School of Trucking, University of Phoenix, Hollywood DJ Academy...and Trump University."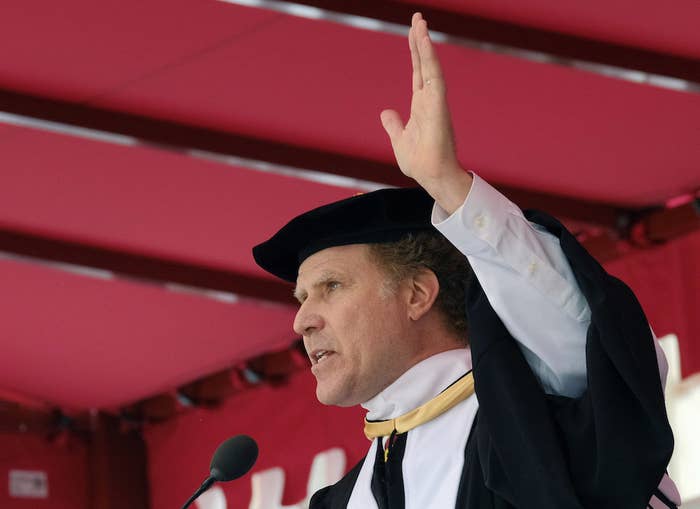 He then talked about his early years in comedy, and being called unfunny and an "annoying" newcomer when he started on SNL.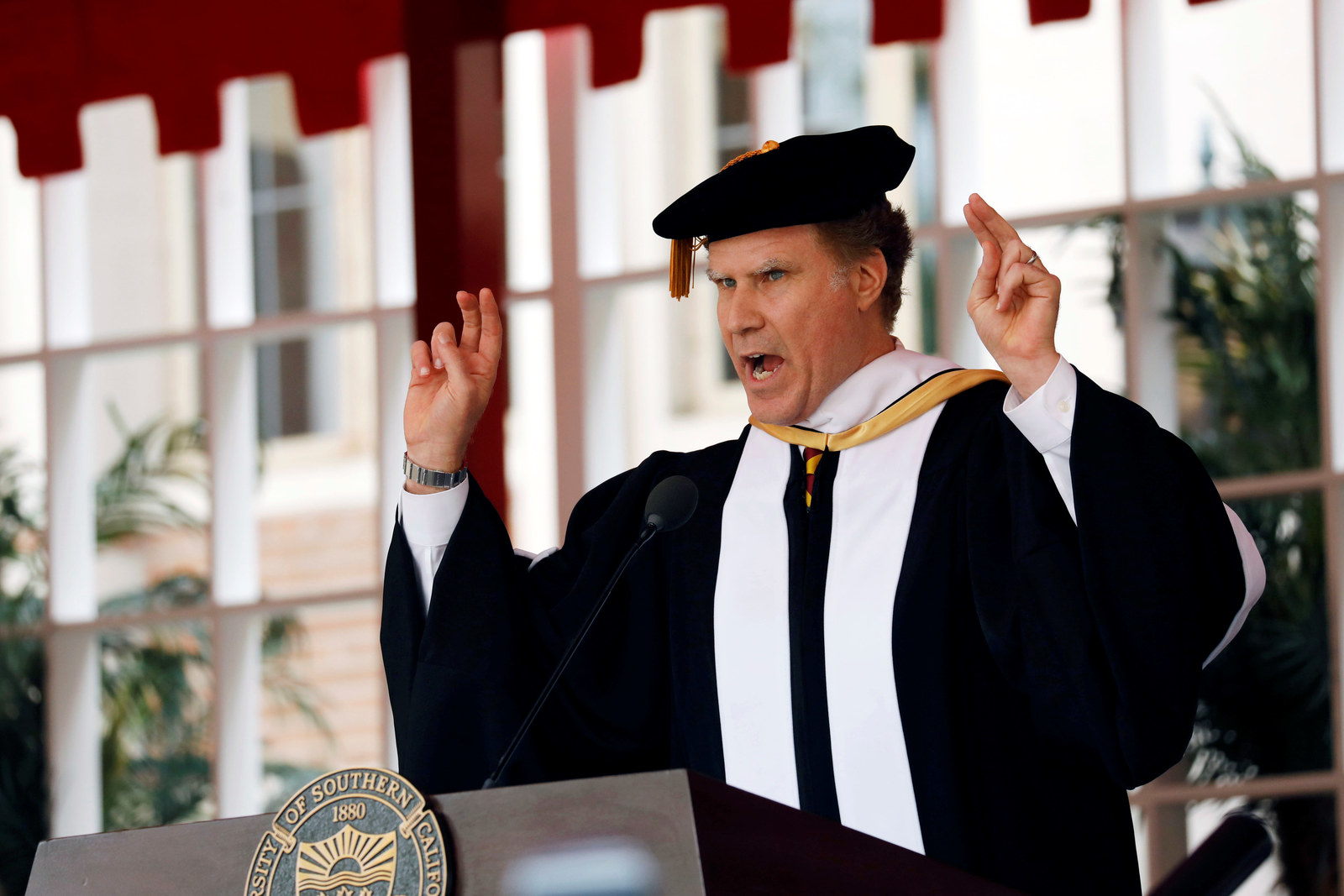 Well, USC President Max Nikias found Ferrell a hoot during his speech — so there's that.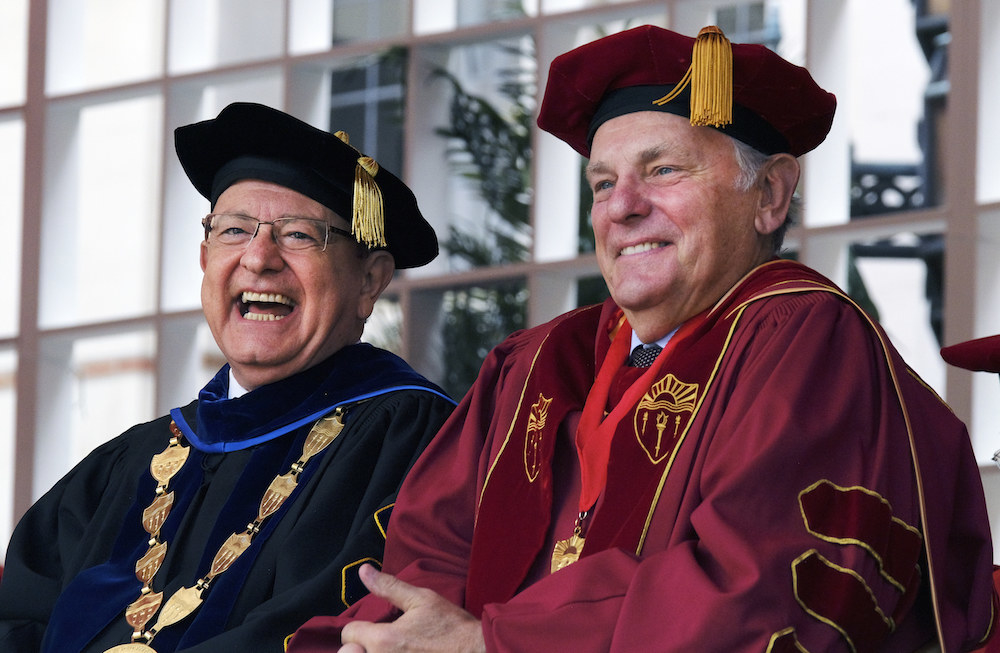 But Ferrell was earnest during his address, too. "Enjoy the process of your search without succumbing to the pressure of results," he told the students. "Trust your gut. Keep throwing darts at the dartboard. Don't listen to the critics and you will figure it out."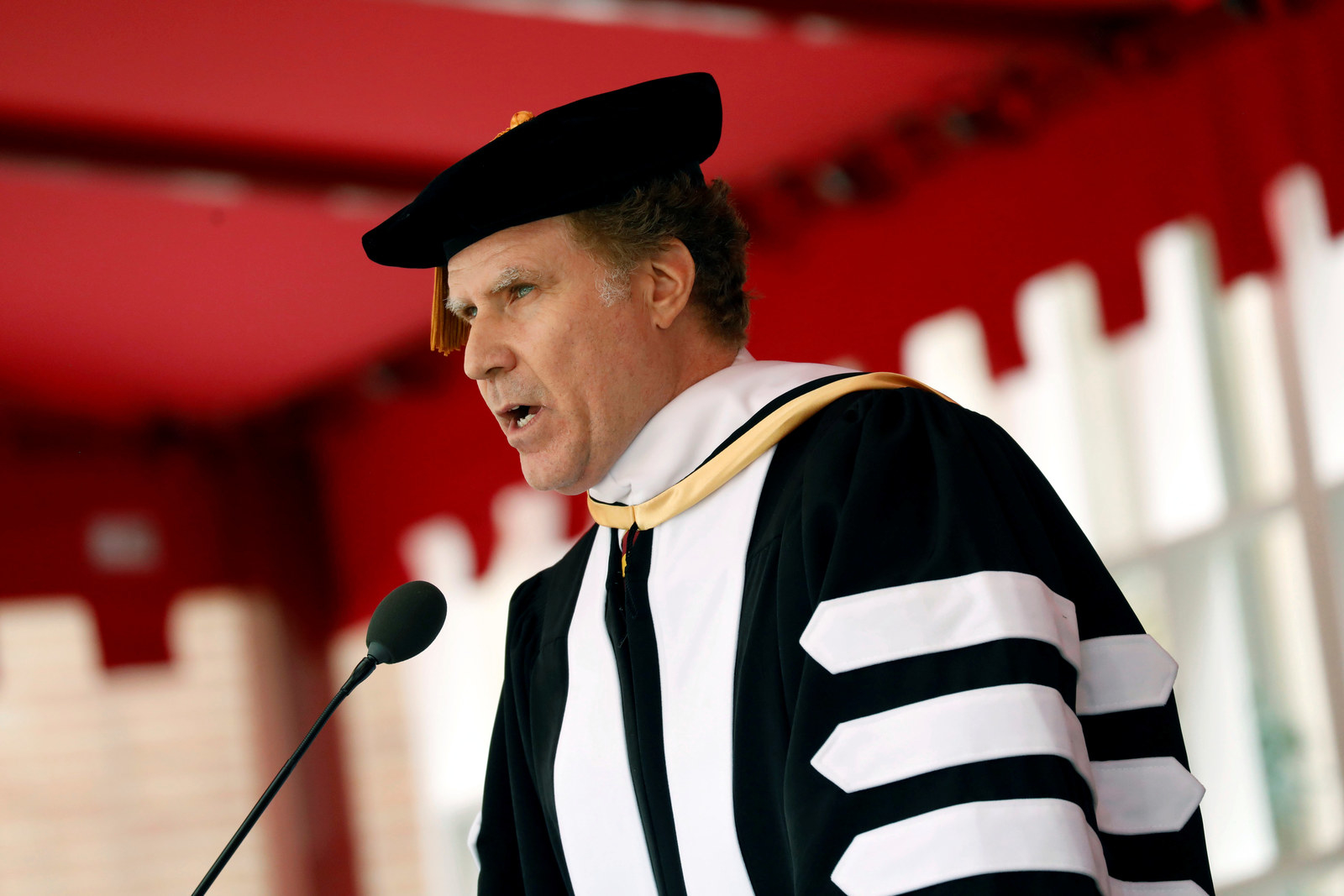 He ended his speech by singing "I Will Always Love You" sensually, and it was, wow, a real tear-in-my-eye moment.
So inspiring. (In all realness, though, that was NOT a bad rendition.)