Navigating life has not been easy, physically or emotionally, for 39-year-old Christopher Gonzales of Las Vegas. The divorced dad of two teenage kids had a career in construction, but was injured on the job over a year ago.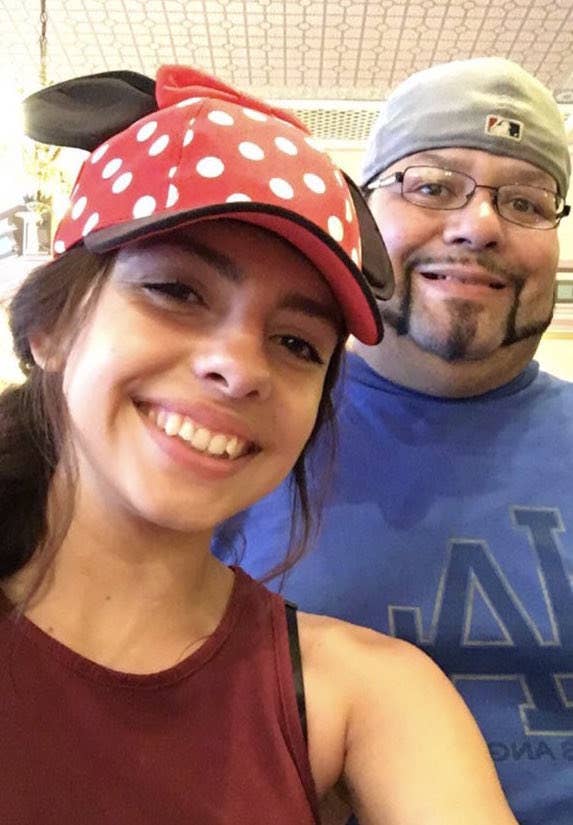 Christopher has since been dealing with spinal cord nerve damage that resulted in five bulging discs and five herniated discs. His only income has been a social security check he receives once a month.
Christopher told BuzzFeed News it's often difficult for him to physically move around day to day, but he's been disciplined enough to keep himself busy with various tasks around the house "to stay busy."
His oldest daughter, 17-year-old Alexis, said the injury has been tough on her father and the whole family. "We've been super tight on money lately," she said.
Over the last year or so, Christopher has taken up old and new hobbies around the house, like painting and drawing. He especially took an interest in woodworking in his garage.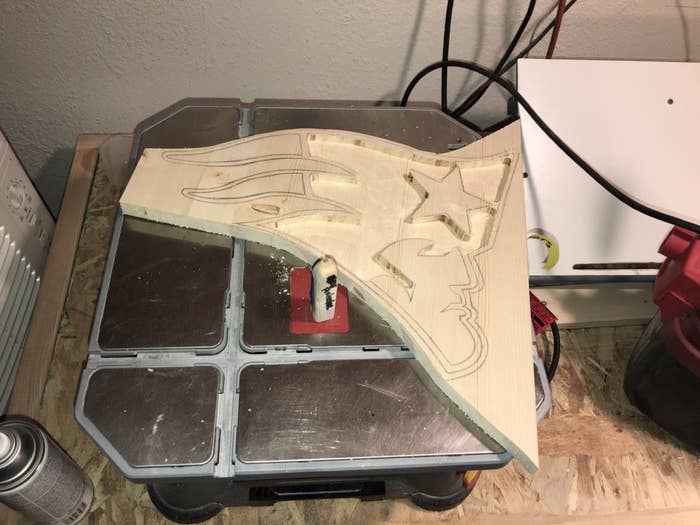 One day, he saw a carving of a sports logo and thought, "I could do that."
"So I made a carving," he said.
Christopher's friends and family noticed them and offered to buy some from him. He sold a few and made just enough in a month for gas money.
He said each carving takes roughly nine hours from conception to finish, depending on the details of the design, planning, and sketching.
He also designs his pieces to change the sports logos slightly to not infringe on any copyright restrictions.
One day, Christopher noticed a few of his wood carvings lying around the garage. He knew his teenage daughter had social media and a network of friends, so he asked if she could take a few photos and see if her friends wanted to purchase them.
"I told my daughter to put it on Instagram and see who wants it and give it to them," he said.
"I figured, what could it hurt?" Alexis said.
Besides Instagram, she also remembered seeing a popular formatted tweet in which people promote and push other people's products by asking for "a simple RT."
So in late February, Alexis tweeted using that format. She told her followers she was not only selling her dad's remaining creations, but that her dad could personalize creations for anyone. Alexis's tweet went insanely viral.
It's now been retweeted more than 212,000 times.
"None of this was planned...it was an accident," Christopher said, chuckling.
Alexis became an overnight sales manager for her dad. "The next morning after I posted it, I woke up to close to 7,000 DMs," she said.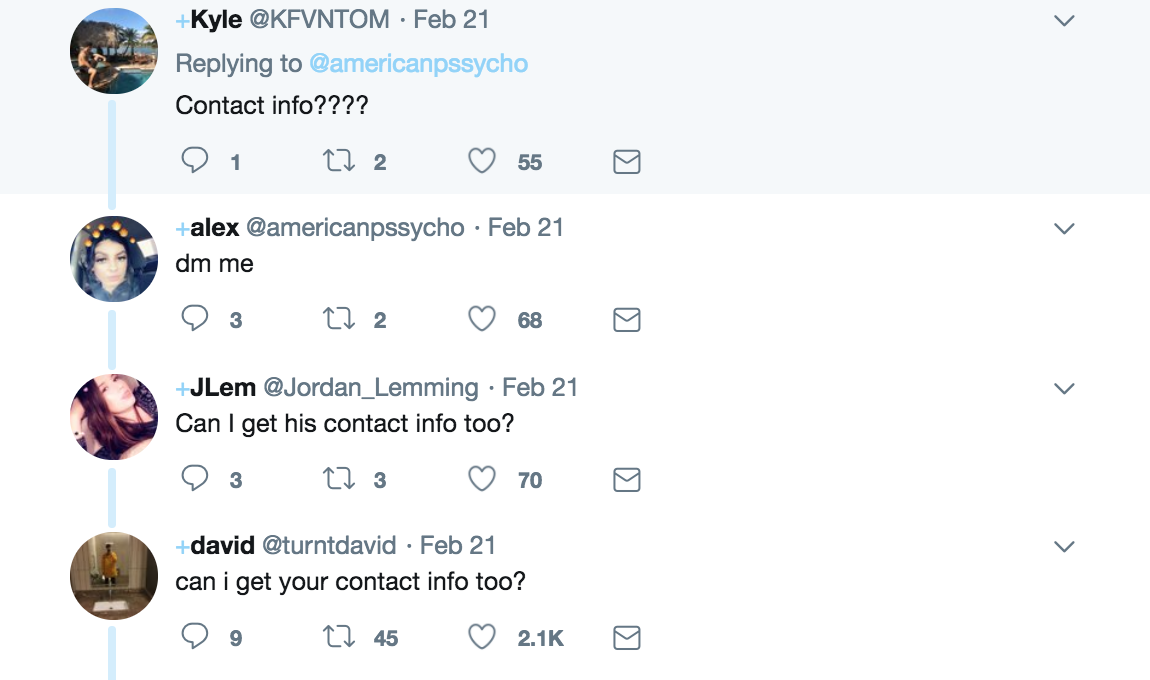 At the time we spoke in late February, Christopher said there were at least 20 customers seriously inquiring about purchasing a customized carving. There were more than 800 unread emails sitting in their inbox.
Alexis was overjoyed but overwhelmed. She immediately thought to make a separate email for these inquiries. She then started a spreadsheet to keep track and tally of what each customer wanted.
The two then quickly decided on rough price points for each customized design.
When Christopher took Alexis and his 16-year-old son out to lunch, Alexis was still fielding email requests. "Oh crap, two more people paid!" she exclaimed.
Alexis is currently working two jobs, but when she has the time, she organizes the sales requests, and gives her dad a detailed list of "what needs to be done and what needs to go out." Alexis's brother is also pitching in and helping.
"We're trying to set up a system," he said. The family is even using a large dry-erase board to have a more organized workflow and oversight of their "small family business."
Christopher is trying to take the requests at his own pace, with his injury. But he's also motivated to do as much as he can.
"I have a couple friends of mine who reached out and said, "'Hey, if you need any help,'" he added.
Alexis says her high school teachers have even noticed her viral tweet and have asked her about how they could get involved or be a customer.
Within two weeks of Alexis's tweet, this new hobby turned business is making as much as Christopher's monthly disability checks (roughly $1,000), he said.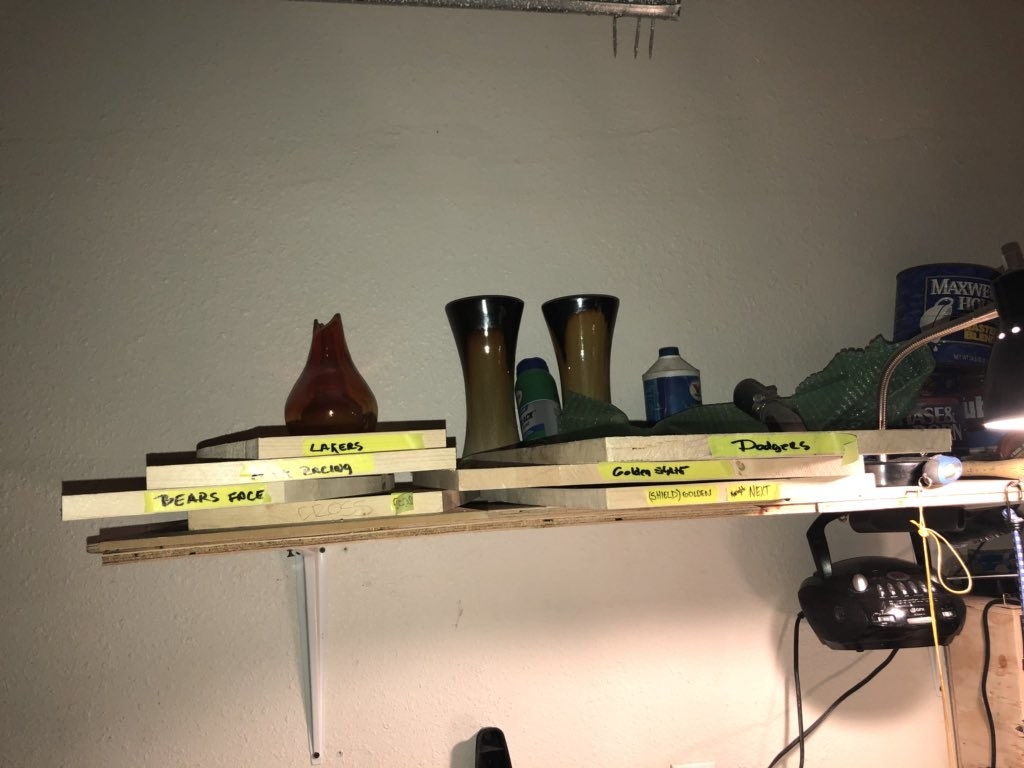 "I don't know if it works for everybody," he said of his accidental small business. "If the niche is out there, it could be very effective."
"I would say I'm not gonna get rich from it — I won't become a millionaire. I'm probably not buying a Rolls Royce. But I'm pretty happy. I might have money to go out to dinner every weekend. Is my car going to be empty of gas? Probably not. Am I gonna be watching a football game and have something extra for celery? Probably."
He said the money is secondary to a "tough" life with disabilities.
"Everyone pulls away from you. You are aching, you can't stay standing…you don't want to go crazy," he said.
When asked if he believes this is a model of the large-scale effects of the internet, Christopher responded, "The power of the internet? The power of positive people."