During a live chopper cam of a car crash on Fox 10 Phoenix last week, one man started breaking out in his finest dance moves as soon as he realized he was live on air.
The man is 34-year-old Bryan Amann, who works in the building next to the parking garage. He told BuzzFeed News that his coworkers had the livestream on in their office, so he thought it'd be funny to hop over and surprise people at work.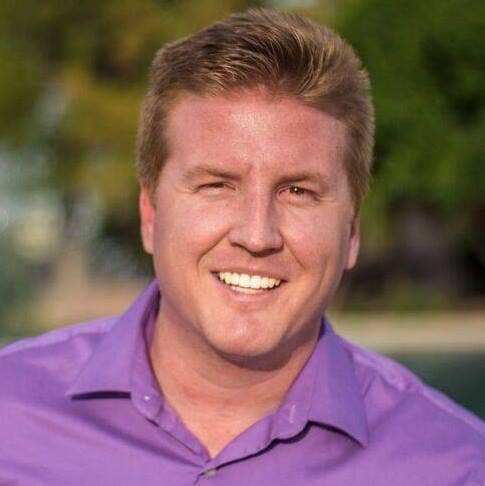 But when he ran back to the office, his coworkers had already turned off the stream and completely missed his dancing.
"I was like, 'Did you guys see it?!' and they were like, 'No, we went back to work,'" Amann said.
However, when he logged back on to Facebook, he realized that Fox 10 not only noticed him, they'd cut and posted his entire dance in a separate video on Facebook.
And people are cracking up.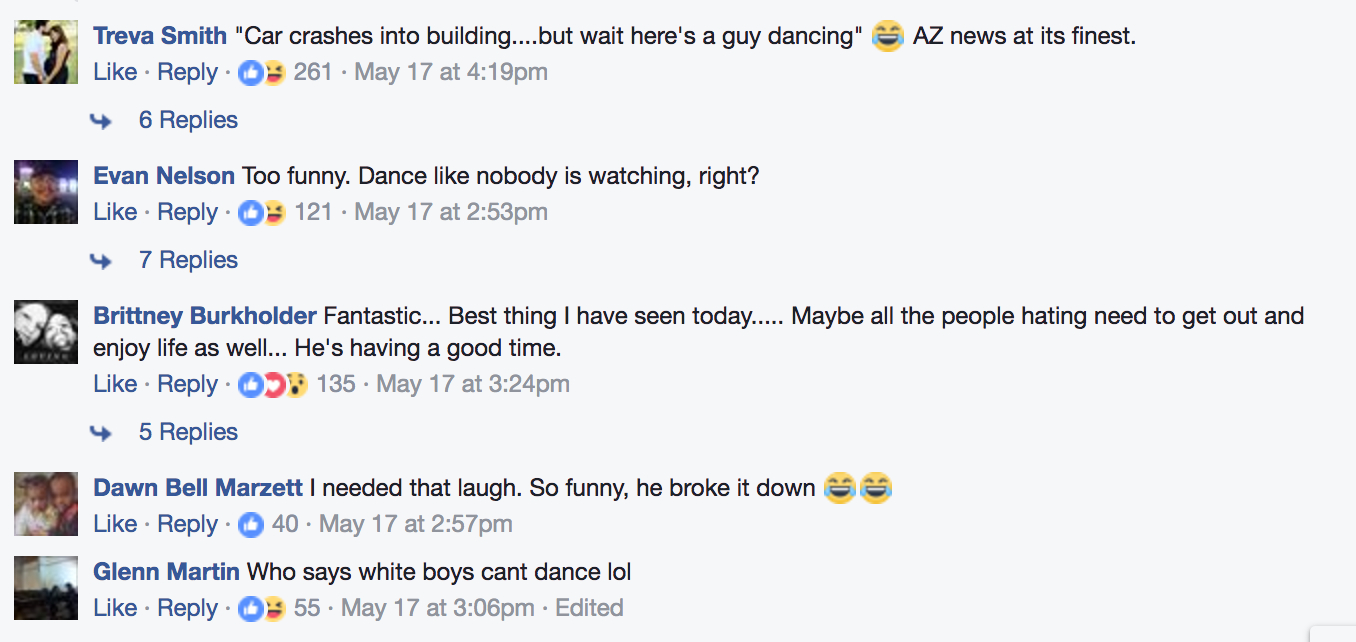 "In a world full of CRAPPY news, this is a little ray of sunshine," someone wrote.

People are calling his moves "dad moves," and a Reddit thread, which has also gone viral, even called Amann a "dad."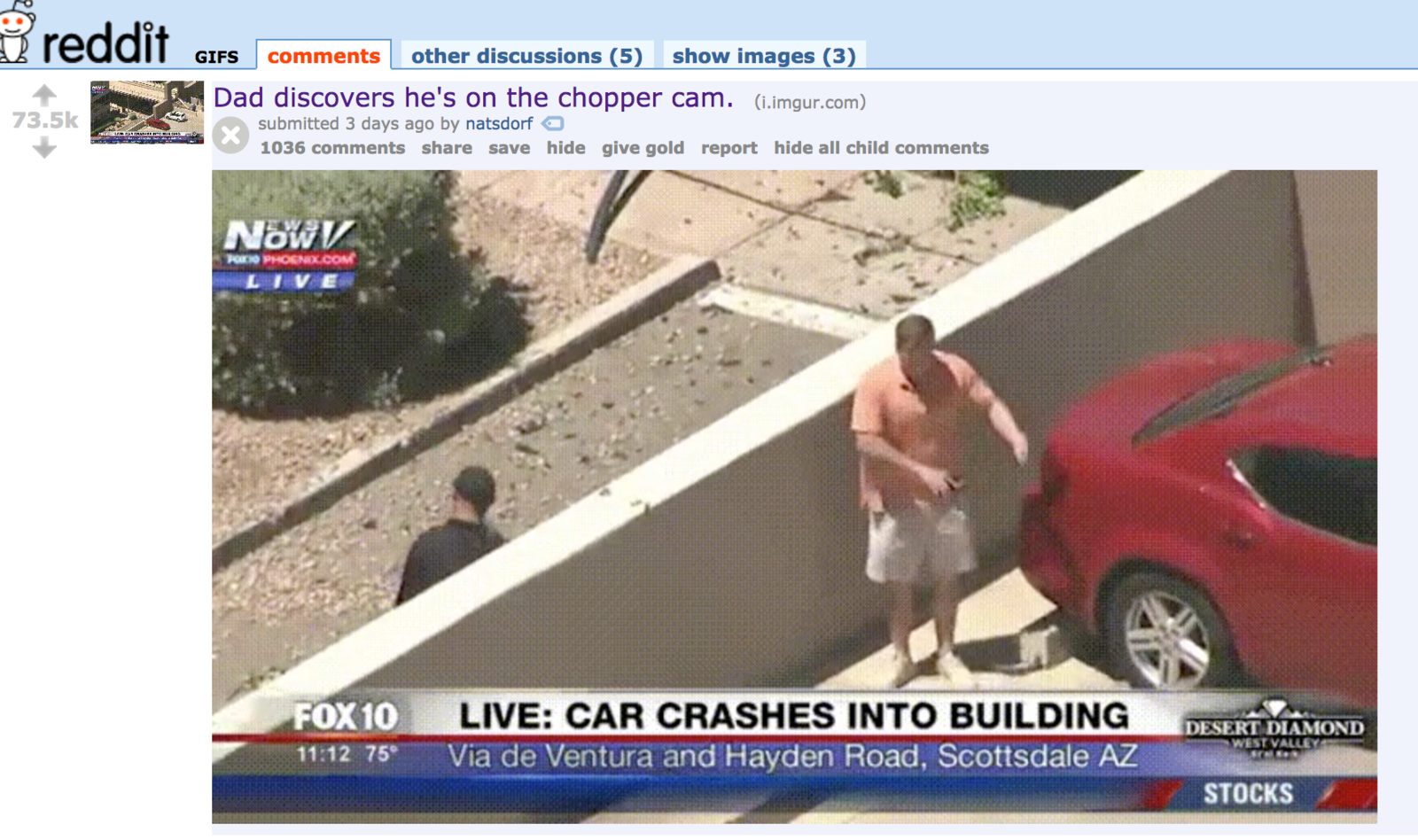 But Amann said that he is not a father to any human children, just two dogs.