This is Dale Cheesman, 29, and his 88-year-old grandmother, Shirley. They're from Houston.
According to Dale, every year for more than 25 years without fail, Shirley has worn the same shirt on July 4. Here she is wearing it in 2002.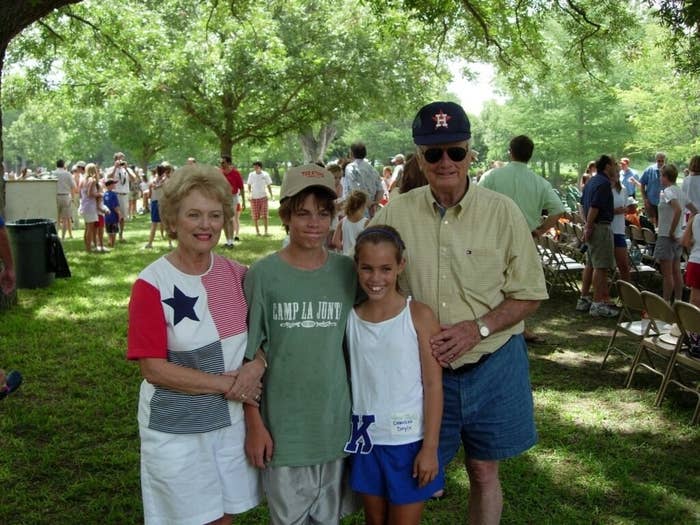 This year, while Dale and his sister's fiancé were checking the schedule for World Cup games, they noticed that the flag for the country of Panama looked exactly like the design on what he's grown to call "Nana's July 4th shirt."
"I grew up thinking, 'Oh that's just Nana's July 4th shirt,' so it never seemed out of place to me," he said of the T-shirt's design.
But on Monday, while he and his sister's fiancé stared at the World Cup schedule on their phones, they simultaneously realized that Shirley had been wearing the Panamanian flag for more than a quarter of a century.
"We died laughing," Dale told BuzzFeed News. "We showed the family and they did as well."
Most importantly, he said, Shirley also "thought it was hilarious" when she was notified. (Here she was wearing the Panama flag on July 4, 2012).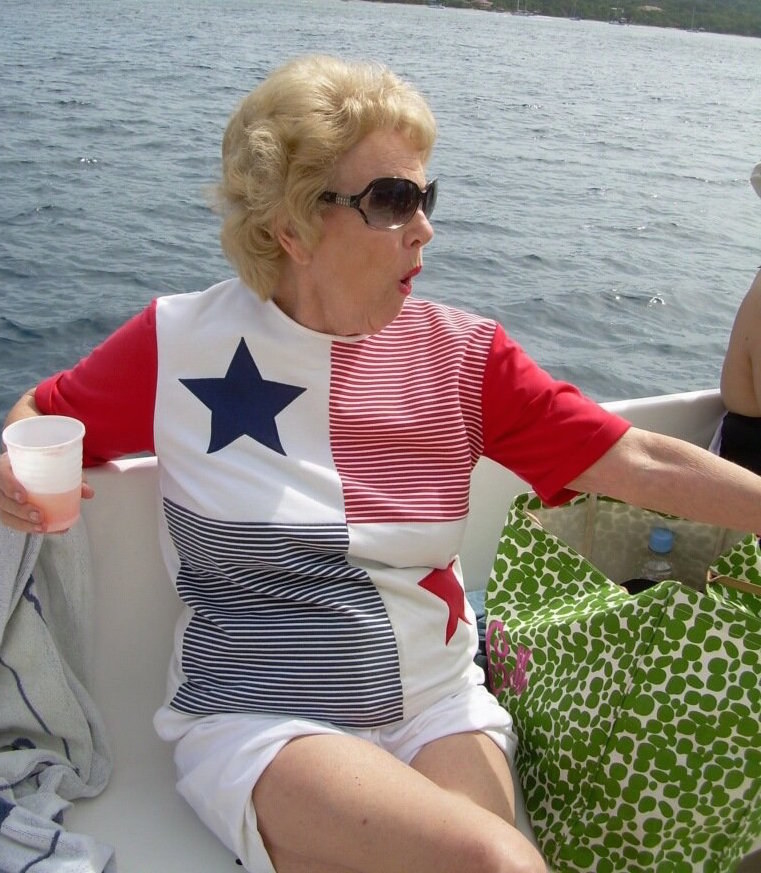 Dale instantly shared the gaffe on Twitter, where he joked about his grandmother having accidentally committed "over 25 years of treason." Americans online piled on, jokingly calling Shirley a "traitor."
Users who identified themselves as Panamanian, however, loved it.
"Ur grandma is so cute, tell her she can come visit Panama any time!" one user wrote.
They openly welcomed her to visit the country because she did, albeit mistakenly, rep their country in the US for more than 25 consecutive years.
Some were simply impressed that Shirley kept the same shirt in her possession — and in good shape — for more than 25 years.
"It's been really fun seeing both sides of the internet react to this — either very sweet, loving people complimenting my grandmother and laughing at the misunderstanding, or people throwing insults at us for not knowing everything there is to know about Panama," Dale said.
He's informed us that Grandma Shirley plans to keep wearing her Panama shirt — and will wear it on Wednesday, July 4 — because "it's a tradition and now it's just a funnier tradition," Dale said.
"I might get some more Panamanian flag shirts for the rest of the family after all of this," he added.