This is 19-year-old Hunter Jobbins from Andale, Kansas. He is a student at Kansas State University and recently learned a very weird lesson about college campus culture.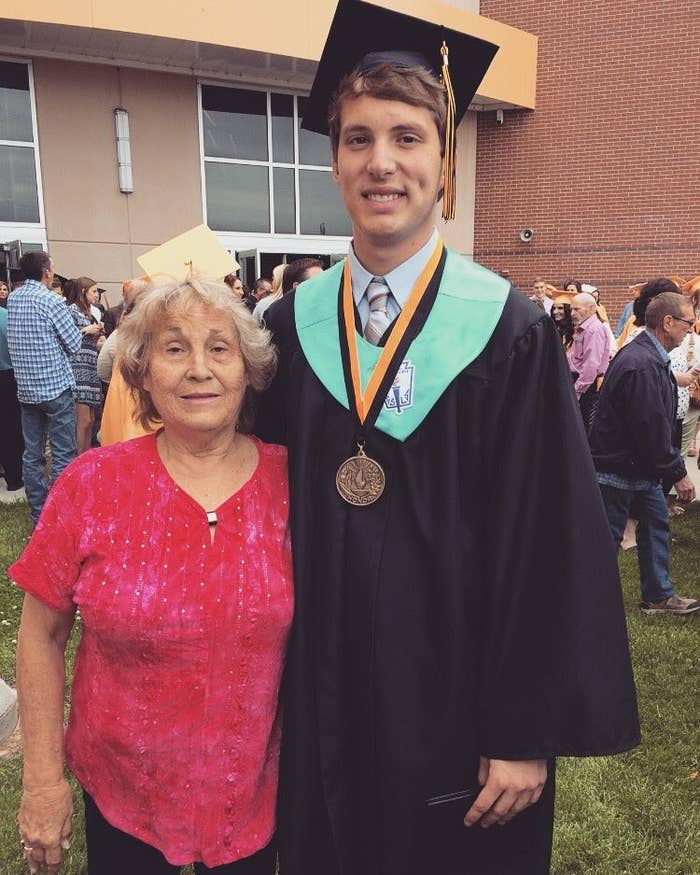 On Sunday, he parked in front of his dorm for 15 minutes. When he returned, he found a note scrawled on a paper napkin confessing to stealing a Kit Kat bar from inside his unlocked car.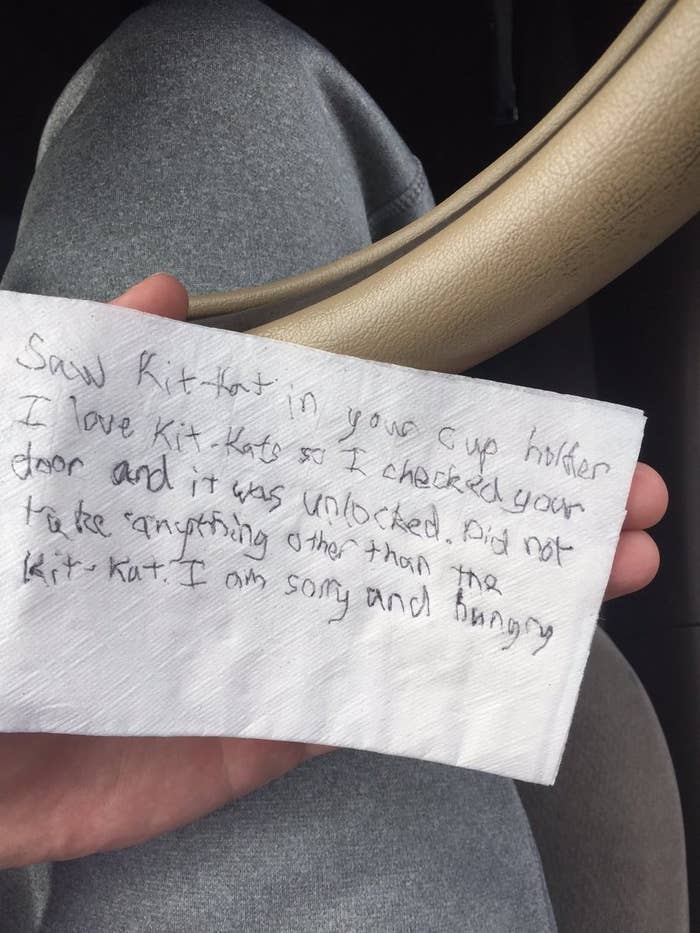 Jobbins told BuzzFeed News he was upset at first because "someone got into my car," but ultimately found the whole thing amusing. He then shared the napkin note online, and over 160,000 people have retweeted it.
Some people are really feeling for Jobbins and the severity of the crime.
While others feel the very real pain of being a broke-ass college student.
Most people just laughed at the hilarious and relatable sentiment of being "sorry and hungry."
The note got shared so widely the official US Kit Kat account got word of the heinous crime and offered Jobbins a replacement candy bar.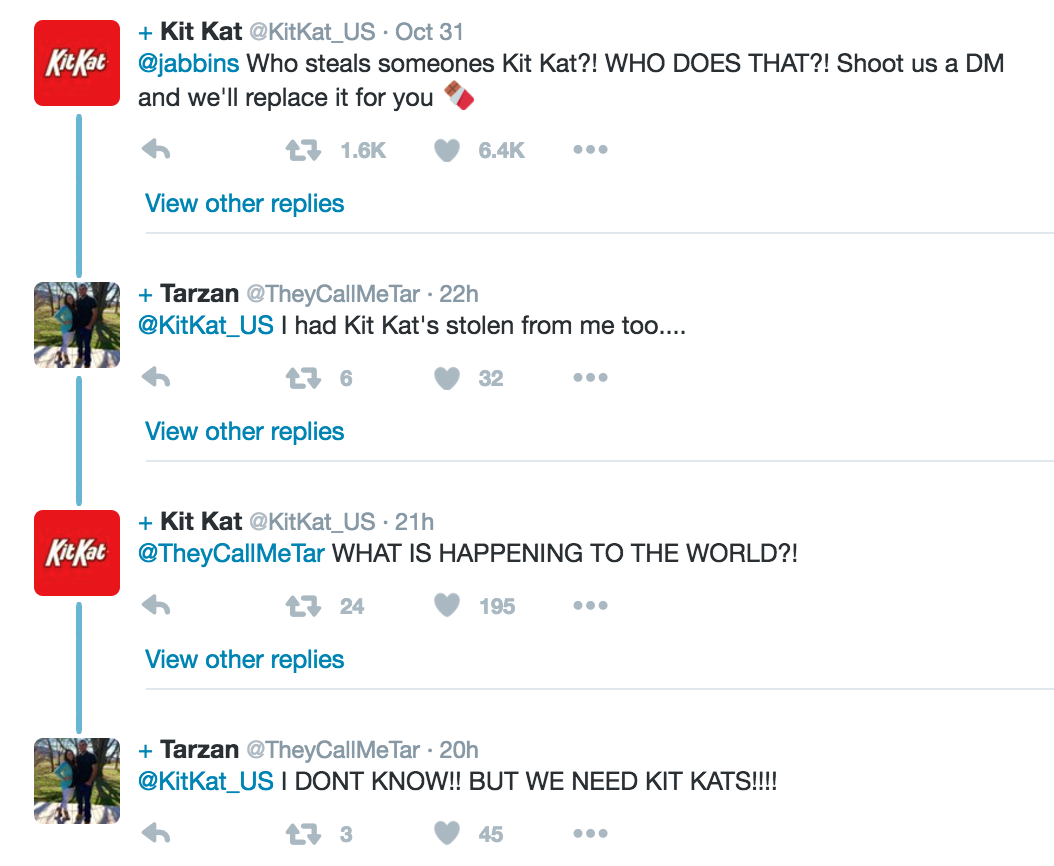 In fact, Hershey came through with a delivery of 6,500 Kit Kat bars, most of which he was able to stuff in his car and pass out around campus, the Associated Press reported.
The incident has made Jobbins somewhat of a celebrity on the KSU campus. He said someone even ambushed him in a parking lot and asked if he was "the Kit Kat guy."
But the Kit Kat culprit? Still at large. Jobbins said he's still not been able to find the person. If you have any information regarding the Kit Kat thief, please contact your local police force. (Just kidding.)
You can email BuzzFeed News.