This is Melvin Brown, 19, with his two sisters Ayanna and Mia Rose. Melvin is currently attending Rowan College of Burlington County, New Jersey.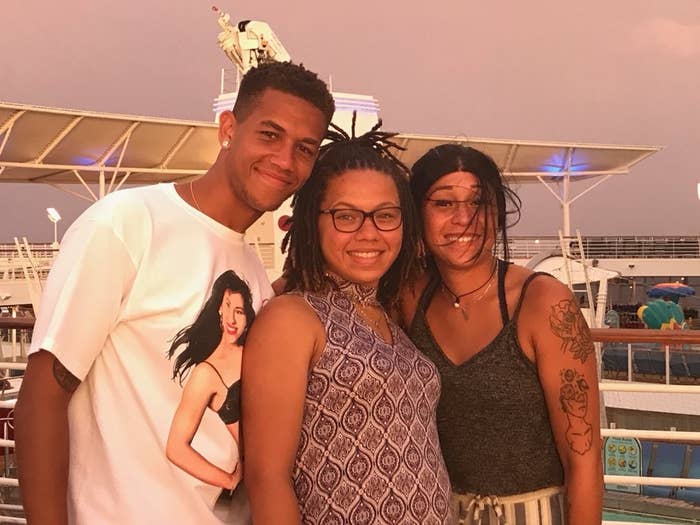 On Thursday, Melvin, his mom, and his two sisters made a trip to a local ShopRite when he started "acting a fool" in the parking lot, he recalled to BuzzFeed News, laughing.
The kids were waiting on their mom in the parking lot when the song "Valid Like Salad" by Joo & DJ C-Him came on. Melvin jumped out of the car and started dancing, as his sisters recorded him "being goofy per usual."
Brown said he then made eye contact with a stranger across from them in the lot.
The stranger then started busting her own moves in response to his, before she got into her car. Melvin's sister Ayanna recorded the incredible moment. The clip has gone massively viral, and been shared on multiple platforms.
The random moment has made people laugh and smile — but it's mostly made an icon out of the woman in the video.
"Fuck em up Auntie."
"Older black women are really too pure for this earth."
"The energy was just so contagious," Melvin said about the woman, laughing. "The video went viral because people love seeing positive encounters between strangers."
Unfortunately, their mom returned to the car minutes after their shared moment, so he wasn't able to get her name.
Internet, you know what to do.