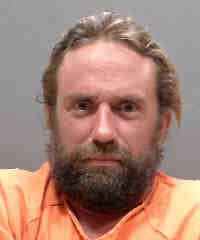 A charter-boat captain in Sarasota, Florida, was arrested Sunday for boating under the influence.
But after police interviewed several witnesses, they quickly pieced together a horrifying narrative of a boat ride that allegedly involved alcohol, cocaine, gunshots, manhandling, and a hostage situation.
Records provided to BuzzFeed News by the Sarasota Police Department detailed written statements from at least five passengers on the boat who alleged that Bailey held them captive for 12 hours as he drank copious amounts of beer and Captain Morgan rum, got high, and fired off rounds of shots from a gun.
The chaos began when group of men hired 36-year-old Capt. Mark Bailey to drive them 60 miles into the Gulf of Mexico for a fishing trip, WFLA-TV reported. Things quickly took a scary turn.
One passenger, Carlo Lopepano, told police that after he observed Bailey snort and get high off cocaine, the captain became angry with Lopepano's 15-year-old nephew and proceeded to rip "his chain off his neck and threatened to shoot everyone in the head."

Multiple passengers gave written statements that the captain pulled out a handgun and fired a round of shots into the air.
"We were [definitely] all in fear for our lives," Lopepano wrote.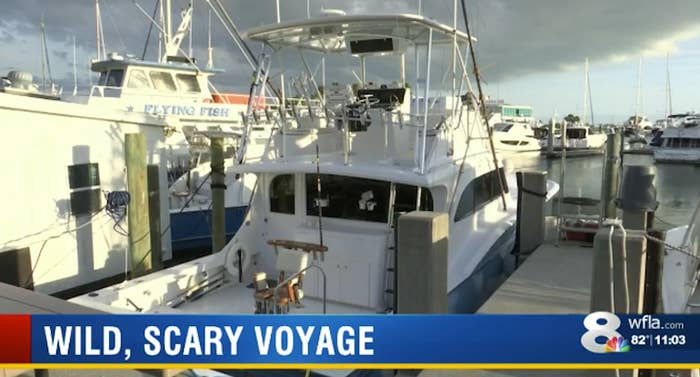 The charter guests also alleged that Bailey drove the boat in circles for hours, refused to dock, and ignored their pleas.
"I became very unsettled and the situation became very sketchy," passenger Christopher Guiffre wrote in his police statement. "We had no control and no way to get back."
Another guest, named Jason, wrote that he "felt threatened when [Bailey] said it wouldn't be nothing to pop a bullet in each one of us and dump our bodies overboard."
It was only when the boat was within cell service range that they were finally able to call police for help.

A Sarasota police officer arrived on the scene, along with US Coast Guard officers, shortly after the boat docked, and the guests were finally able to get off the hellish ride — 17 hours after they boarded.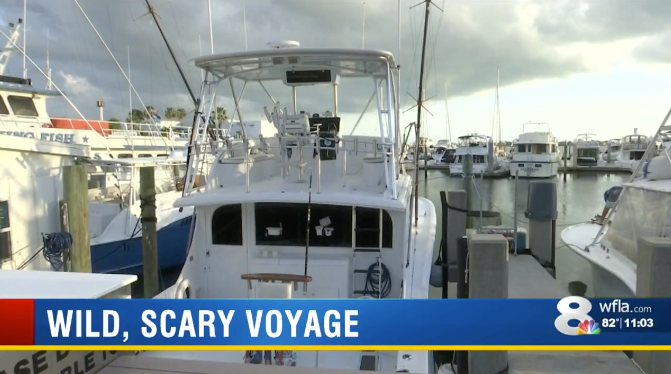 According to Bailey's arrest record, the officer noted that Bailey had "watery, bloodshot eyes" and slurred speech and "appeared unsteady on his feet."

All five passengers noted that they watched him drink "an unknown number" of beers and swigs of Captain Morgan while operating the boat.

During his arrest, Bailey refused several orders from police and kicked a squad car before finally complying, according to the police record.
He was then charged with boating under the influence as well as resisting without violence before being taken to jail.

The Police Department is handling all charges that officers observed, while the Coast Guard will investigate any potential criminal activities that occurred under federal jurisdiction.
BuzzFeed News has reached out to the Coast Guard's Southeast region for more information. A voicemail left for Bailey was not immediately returned.