HBO has a new documentary about John McCain's life and legacy called John McCain: For Whom the Bell Tolls, which is named after the six-term senator's favorite Ernest Hemingway book.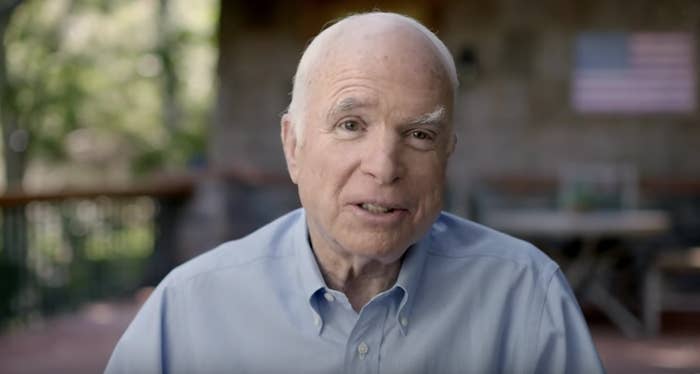 HBO said the producers were given "unprecedented access" to document McCain's daily life in Washington, DC, and Sedona, Arizona.
McCain agreed to have his life recorded and commemorated shortly after being diagnosed with brain cancer.
"McCain's recent battle with brain cancer underscores the fighting spirit and
resilience of this remarkable man, who continues to crusade for the causes he believes in, despite advancing health issues and daunting odds," the cable network said of its latest subject.
BuzzFeed News has the exclusive trailer of the the documentary — which features interviews from prominent political heads and past presidents — below.
"I've been tested a number of occasions. I haven't always done the right thing. But you will never talk to anyone as fortunate as John McCain," the senator says in the opening seconds of the trailer.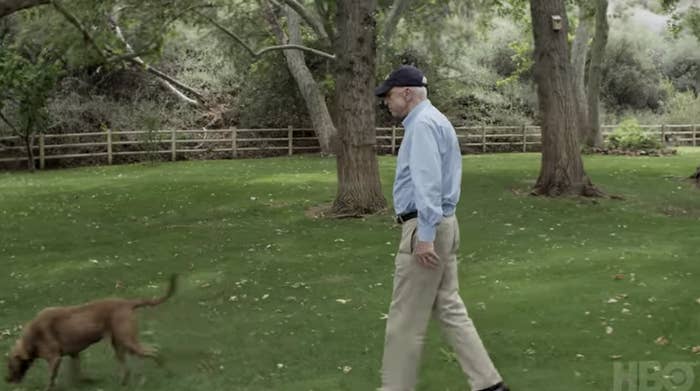 The doc aims to show how McCain was inspired to model his life after a book he read when he was just 12 years old.
And throughout, some of McCain's friends, family, and high-profile political colleagues help to narrate his life and accomplishments.
"For John to say, 'We're all Americans, we're all on the same team,' I thought was an indication of who John fundamentally was," former President Obama, who ran against McCain in 2008, noted.
The documentary, of course, addresses McCain's diagnosis and recent life with brain cancer. "The measure of a man is how he responds under adversity, and look at John," said former vice president Joe Biden.