Bryce Lacy is currently attending Sam Houston State University, but he's originally from Richwood, Texas. The 19-year-old was home over the weekend to see his dad, Charles, and they looked through some of Charles' old military photos from his time serving in the Vietnam War.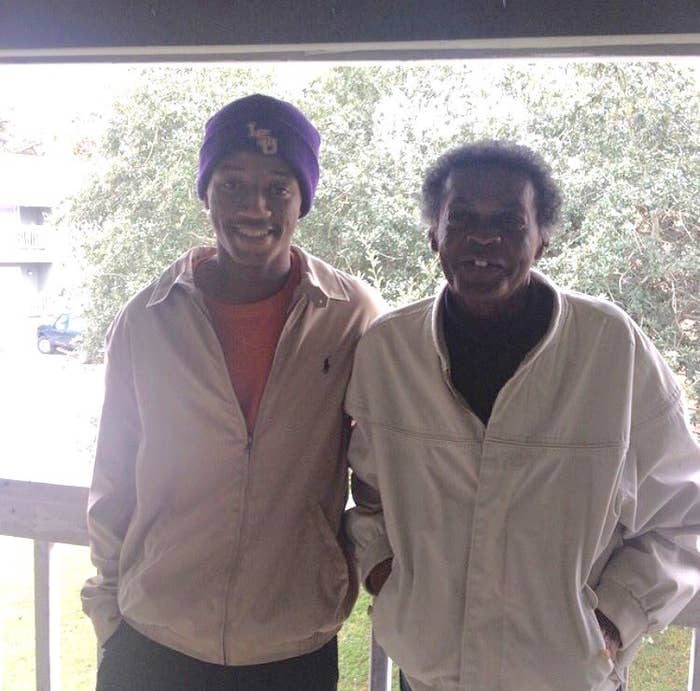 Bryce said his dad kept bringing up an old buddy of his named Kermit Powers. They became best friends during the war, and wrote to each other after. But eventually, they lost touch.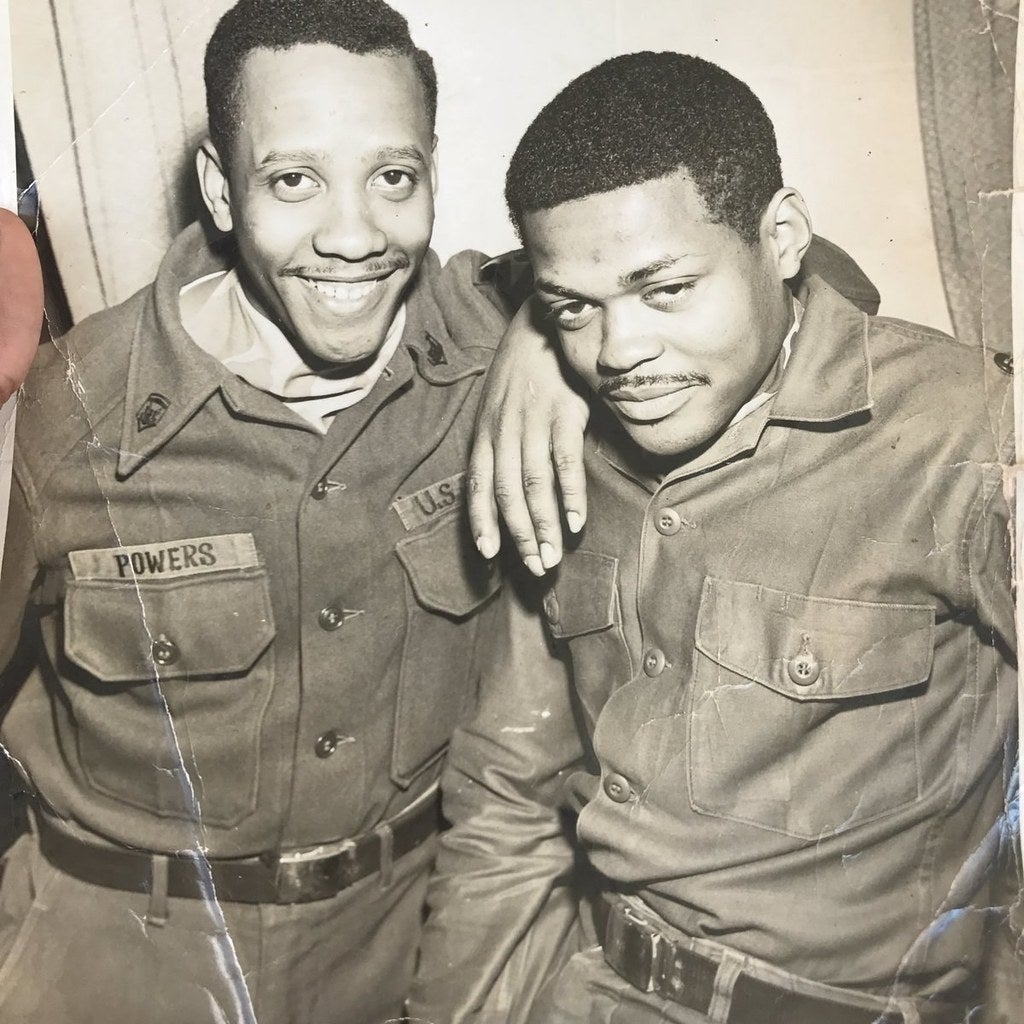 "He said [Powers] was a good friend from Korea, and for a couple of years they were writing each other, but I'm not sure how they lost touch," Bryce told BuzzFeed News.
Bryce said his dad assumed Powers moved addresses, but he isn't sure to where. It's been about 40 years since they've had any correspondence, he said.
Bryce suddenly had an idea. He shared the photo online and asked Twitter for help. "I was hoping someone might know him," he said. He urged people to retweet the photo of Powers on the off-chance someone might recognize him.
Over 54,000 people retweeted the photo, but it didn't stop there. Strangers basically volunteered themselves as detectives and mined the internet for any information on "Kermit Powers." Someone found an obituary that named Powers as the son of the someone who died in 2004.
Someone found a LinkedIn account that shared the man's full name but other information was limited — other than a location: Germany.
People discovered that Germany was a recurring tie to "Kermit Powers" accounts on social media.
Someone then tracked down a Facebook profile by the same name and sent it to Bryce. The profile photo seemed to resemble the man in his dad's pictures. There was no German location listed, but a hometown location was set to South Carolina, where Charles had said his friend was from.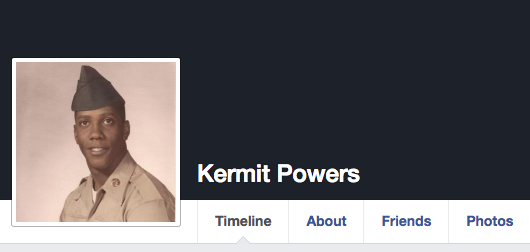 At this point, people got very invested in the search. Someone suggested reaching out to the family and friends as the page didn't appear "very active," they noted.
Someone who identified themselves as a government employee of the National Archives offered their help.
Someone else suggested Bryce look through an online database of military records.
Bryce said he's shocked by the generosity of strangers online. "People are just really nice," he said. "I was surprised how nice people were."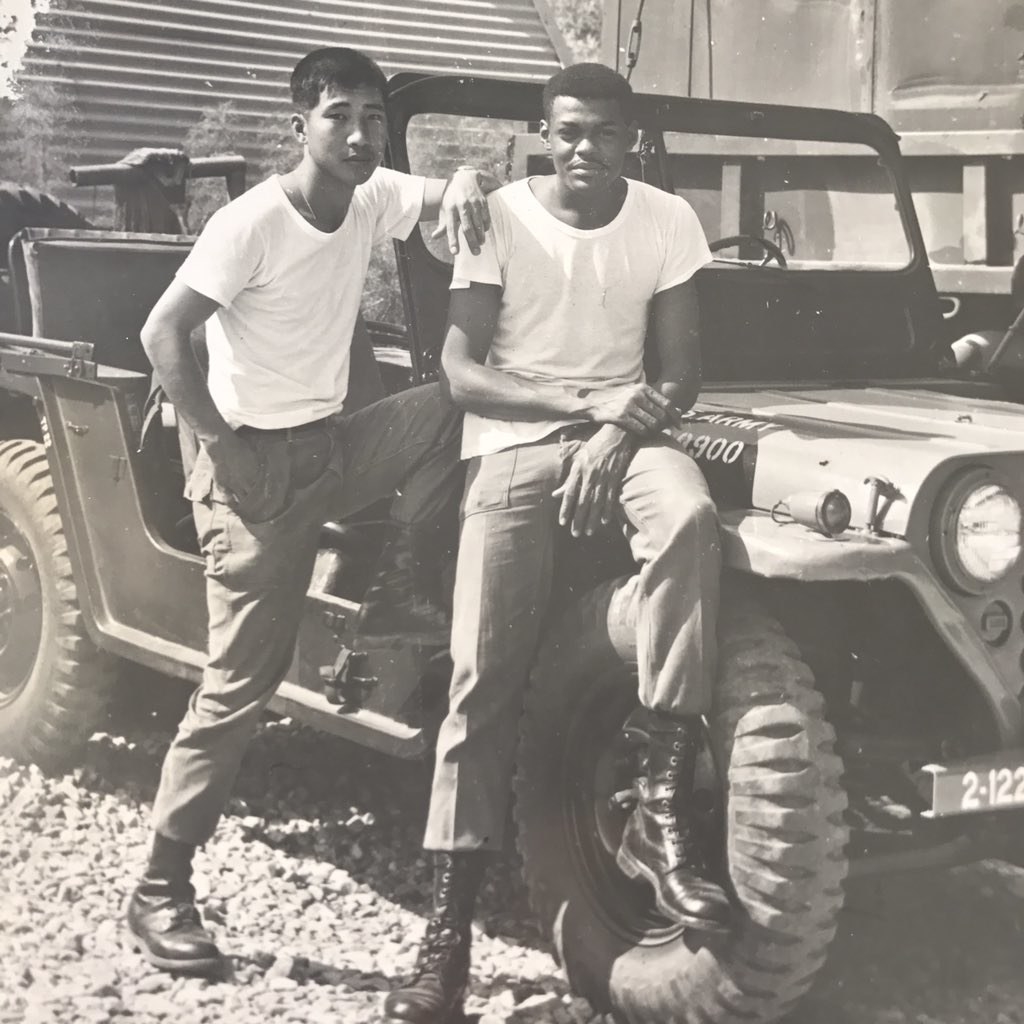 Then, on Monday, Bryce got a Facebook message from the "Kermit Powers" account. Powers wrote he had also been searching for Charles for "over 40 years." He told Bryce to have his dad call or Skype him. He also included his email.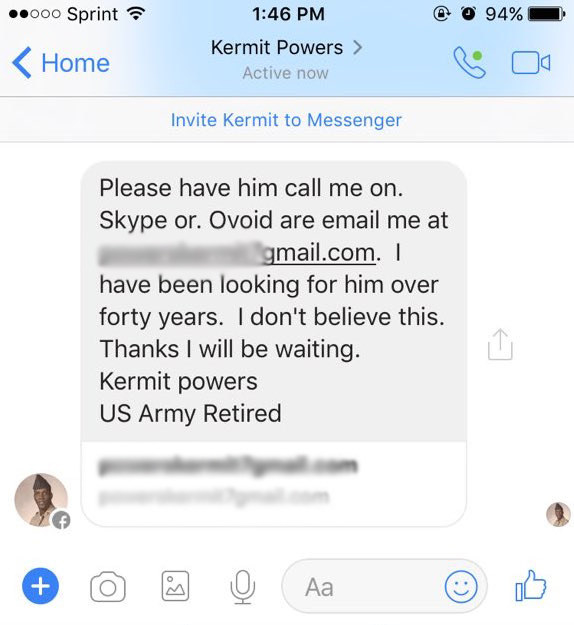 After class, Bryce said he finally got a hold of Powers on Skype and reported back. "He's doing great," he said of his dad's long lost friend. The two plan to Skype first thing on Tuesday.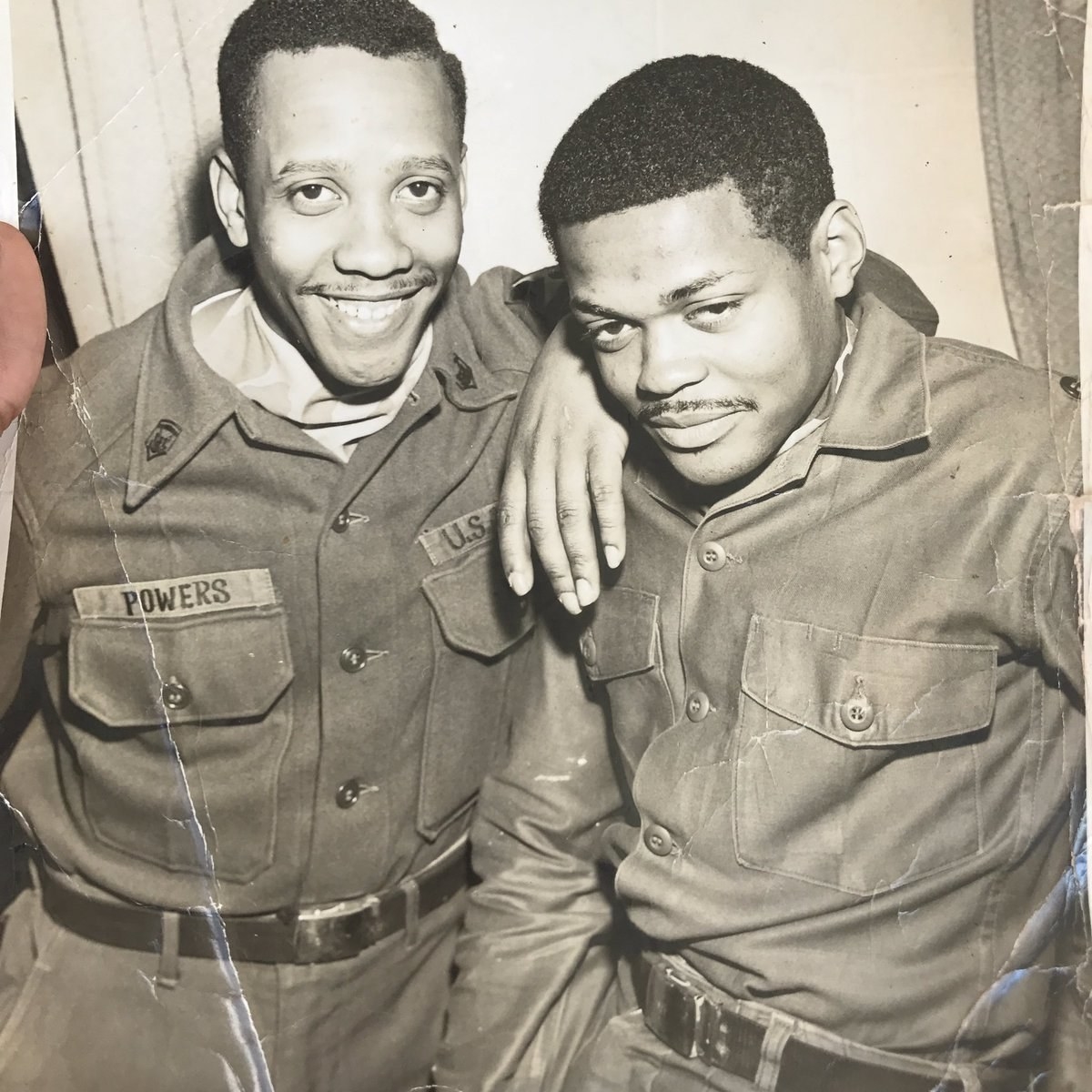 Bryce said in the brief video call with Powers, he mentioned a third friend that hung out with him and his dad Charles. But neither of them remembered his name (pictured below).