21 Emotional Signs From Students Who Are Fighting To Pass New Gun Control Laws
"You bet your ass I'm voting."
Students across the US on Wednesday walked out of school to raise awareness for gun violence and to honor the 17 victims of the Marjory Stoneman Douglas High School massacre exactly one month ago.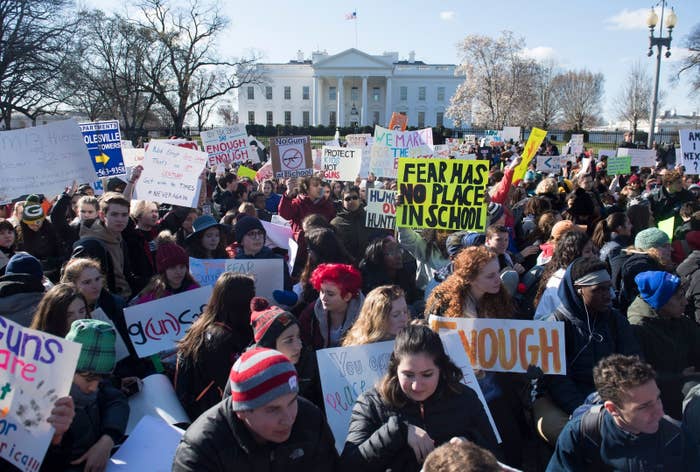 What young people didn't shout at the top of their lungs, they wrote on paper or on themselves. Here are some of the most poignant, emotional, and sometimes gut-wrenching messages from the national student walkout.