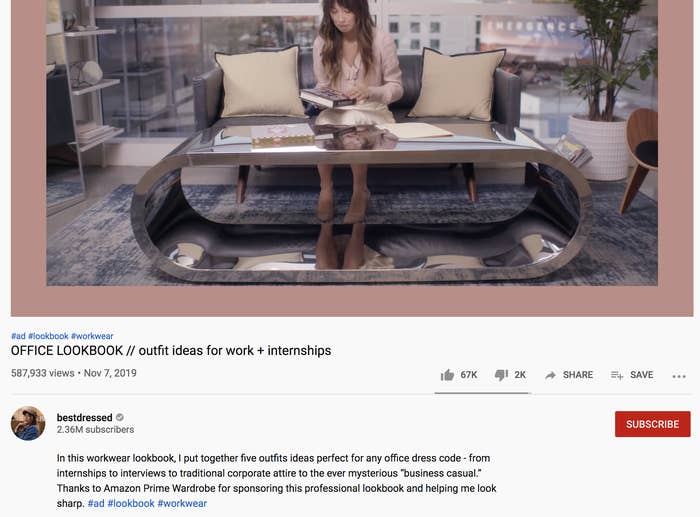 A popular fashion YouTuber known for her support of sustainability and thrifting is being called out for publishing a video last week that was sponsored by Amazon Prime Wardrobe.
Ashley aka "bestdressed" has amassed a large and loyal subscriber base of more than 2 million on YouTube. Her fans love her in part because of her commitment to thrifting, "flipping" clothes, and sustainable fashion. In an interview with Fashion Revolution earlier this year, Ashley said she first fell in love with thrifting when she was a broke high school student who had to get creative.
"Since my entire job revolves around fashion, I do still buy new clothes, but I always think about my purchases thoughtfully and try to mix in thrifted, vintage, sustainable, and altered clothes," she said.

Last Thursday, Ashley published a video titled "OFFICE LOOKBOOK // outfit ideas for work + internships." In it, Ashley shows off five office-appropriate outfits that feature clothing items sourced from Amazon.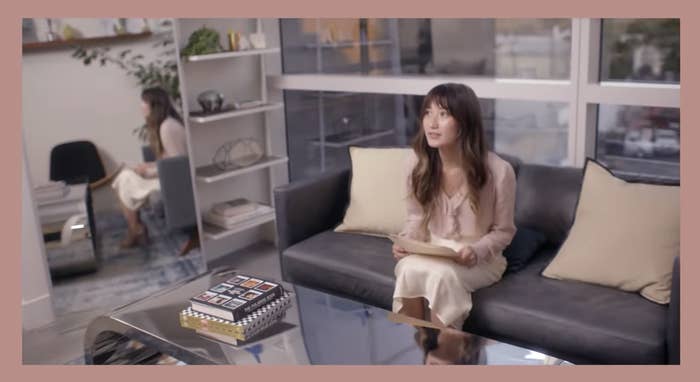 "Thanks to Amazon Prime Wardrobe for sponsoring this professional lookbook and helping me look sharp," she wrote in the description.
However, Ashley is now facing sharp criticism. The comments of the video have now been flooded with concern over her new partnership.
"Amazon as a company represents everything that you have criticized in the past," wrote one commenter.

"'Fast fashion and unethical manufacturing is bad UNLESS they pay me to say its good,'" mocked another.
Ashley has not responded to BuzzFeed News' inquiries for comment. She also hasn't addressed it on her other social channels like Instagram, where she has over 954,000 followers.
But the backlash appears to be growing and is traveling to other platforms like Twitter.
A week later, her fans are still litigating how they should feel. Some say they recognize that influencers "gotta pay rent" by accepting brand endorsements, but questioned this particular choice.
"I'm a major fan of Ashley's but I'm INCREDIBLY confused as to how she went from advocating for ethical brands and stopping her consumption of fast fashion to working with Amazon," wrote a recent commenter.
"While I know that a girl's gotta pay rent, this completely changes my perspective on her."