Fans have come for the father of an extremely successful family YouTube channel — featuring his 2-year-old daughter — after uncovering old tweets they say are disparaging to women, specifically black women.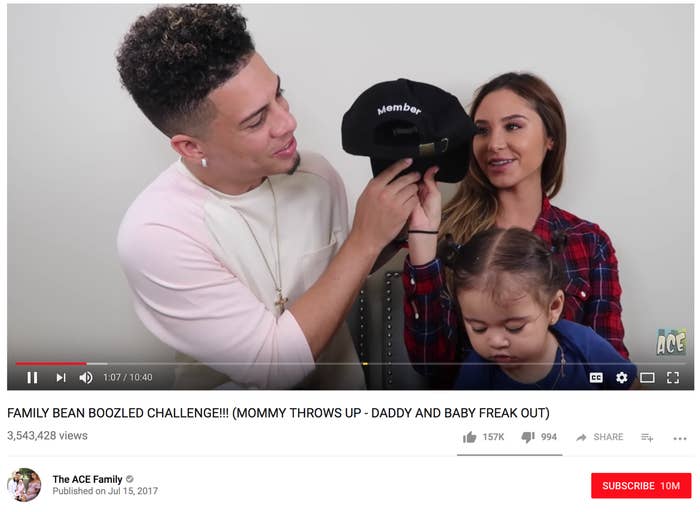 The ACE Family channel was started in January 2016 by Austin McBroom and Catherine Paiz, and has since grown to more than 10 million followers.
Their videos — which include vlogs, challenges, pranks, and music videos — have collectively amassed 1,534,627,927 views.
Their 2-year-old child, Elle, is featured throughout the channel and has 3.5 million fans on her own Instagram account.
The YouTube family has seen a surge of success and endorsements.
But over the past few days, a swarm of controversy has followed McBroom. People are sharing screenshots of his older tweets that some believe are racially insensitive, "discriminating," and obsessive over women of color.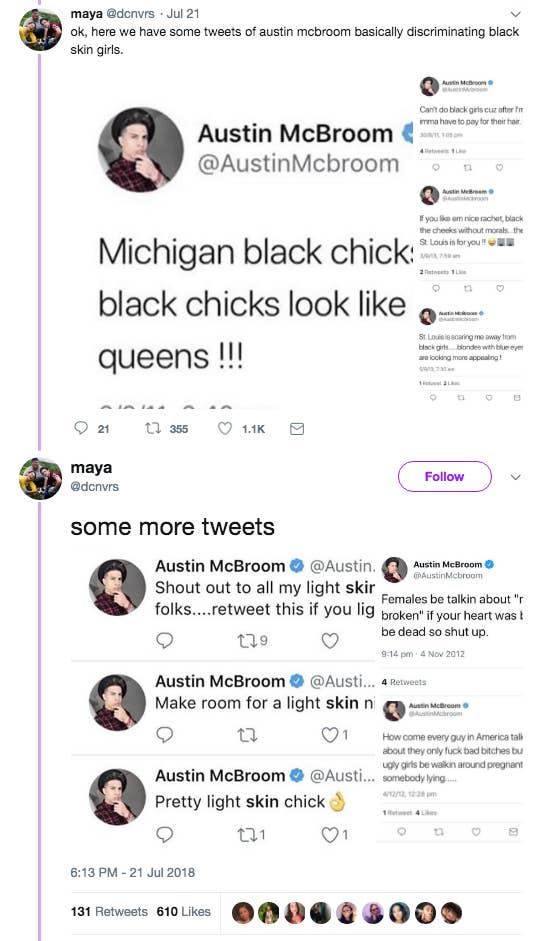 "If you like em nice rachet [sic], black with the cheeks without morals...the city of St. Louis is for you," read a tweet from 2013 that now appears to be deleted.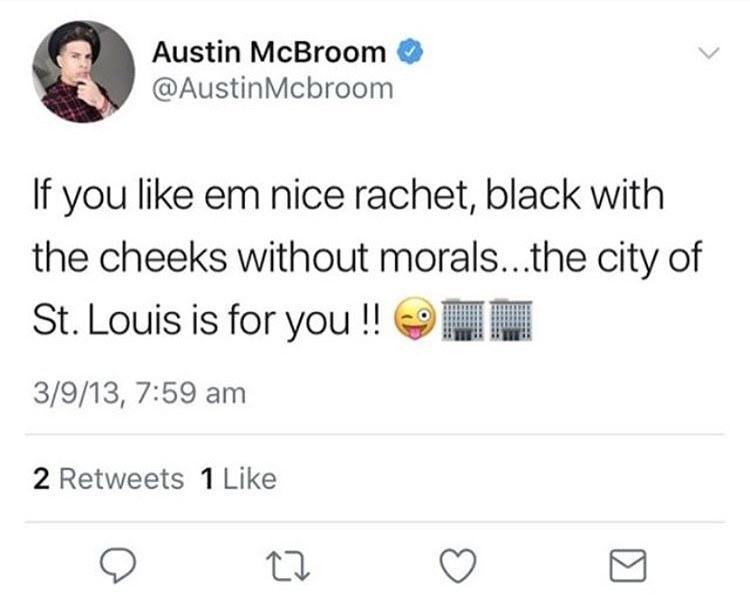 "Michigan black chicks make California black chicks look like beauty queens !!!" another read.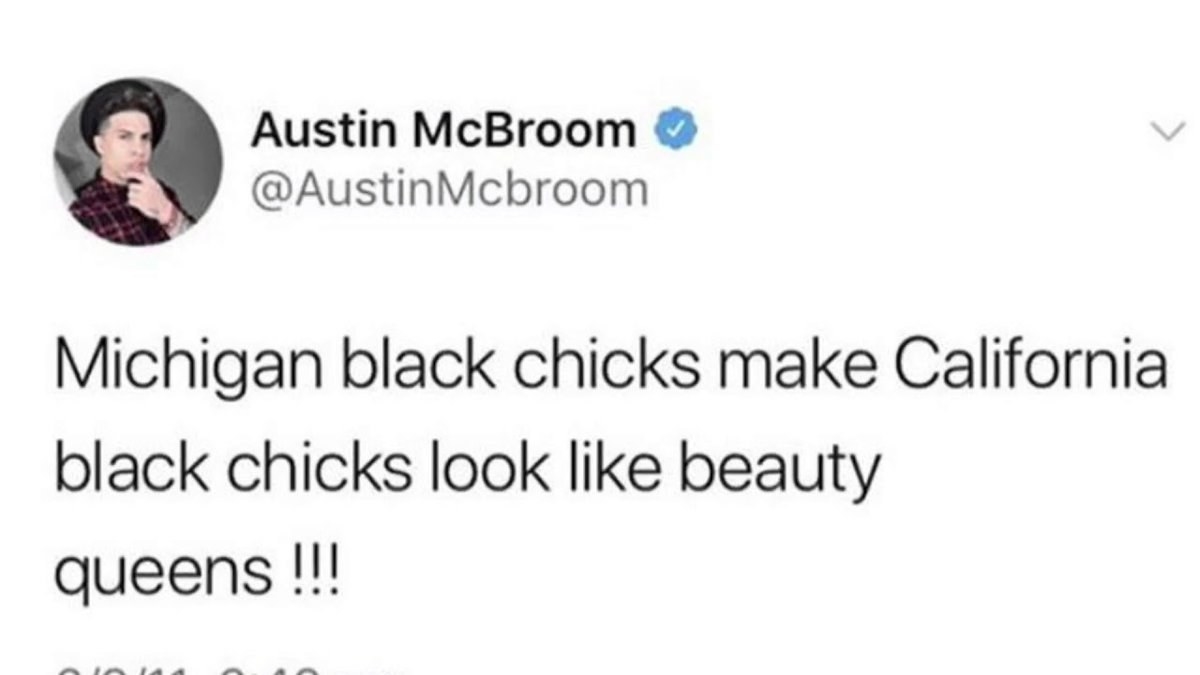 The tweets, most of them from 2011 to 2013, started surfacing around March this year. And many of them seem to still be up.
Recently, fans — or, er, former fans — got into the mentions and suggested that they're moving away from the channel.
McBroom also seems to not only tweet about black women.
In fact, women — or "females" — were a constant subject of his tweets. And how he perceived "females" and their female values should be.
"I sit behind two of the hairiest females I have ever witnessed in math class. #wow," McBroom tweeted in September 2011.
He also had impassioned and opinionated thoughts about dating women.
One user called for him to "apologize" or "delete" his "fucked up" musings.
In a video released earlier this year, McBroom addressed some early accusations of him being racist by calling it "fucking hilarious" and "some straight bullshit." He also literally brought his mom into his response, on camera, to claim he could not be racist against black women, because his mom is a black woman.
But many on social media, like @dcnvrs, did not see his tweets as a joke at all. "Just because his mother is black doesn't mean that he can be colorist towards his own race," they said.
Longtime fans are saying the tweets run counter to McBroom's family-man image on YouTube.
Other ardent fans are defending the family, calling them "genuine & loving people" who are "amazing human beings period."
"The [ACE] Family ... has past mistakes just like everyone else," someone added.
BuzzFeed News has reached out to YouTube for comment. Meanwhile, McBroom has recently and cryptically addressed all of the critics by dubbing them "clout chasers."