* Bregoli rode horses at the "top-level treatment" care center Turn-About Ranch.
* She then revertedto her old, rebellious ways.
* Bregoli's mom bragged about her daughter's first show appearance ratings.
* Bregoli continues to defy any orders or rehab offers: "Y'all can put me in a program for six years and I'm still gonna come out the same person I went in," she said.
Oh, and she told off Dr. Phil when he asked her about her viral fame/infamy. "I made you just like how Oprah made you," Bregoli said. "You were nothing before I came on this show."
Folks aggressively sharing the clip are absolutely floored. People pretty likely literally fell to the floor.
"Rekt."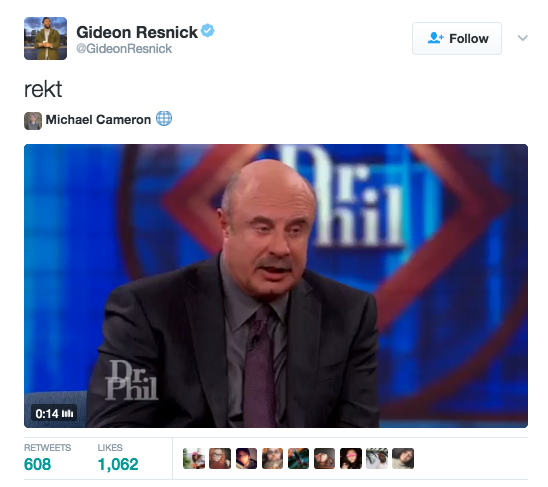 JUST LIKE TRUMP, REACTIONS STAYED IN CAPS-LOCK.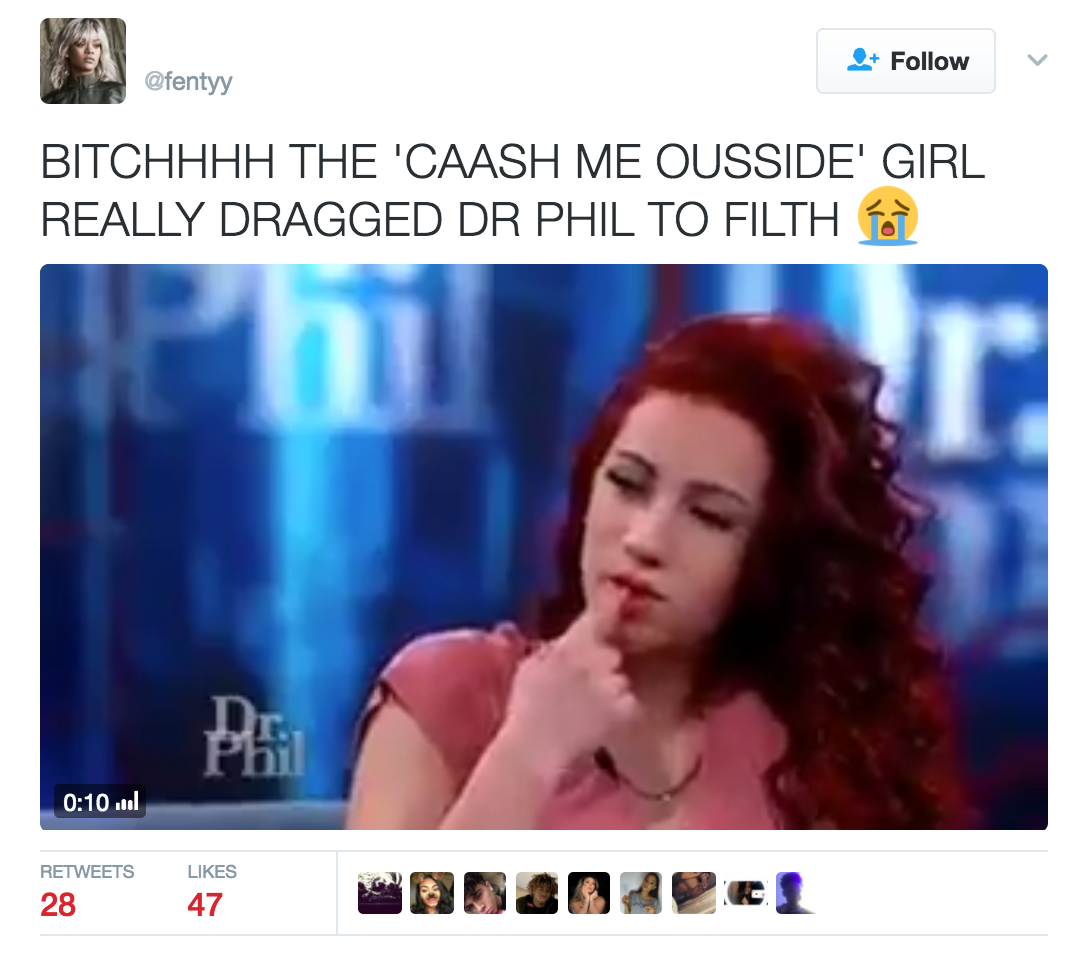 People also couldn't handle Dr. Phil's blank stare before he finally responded, "Thank you for that."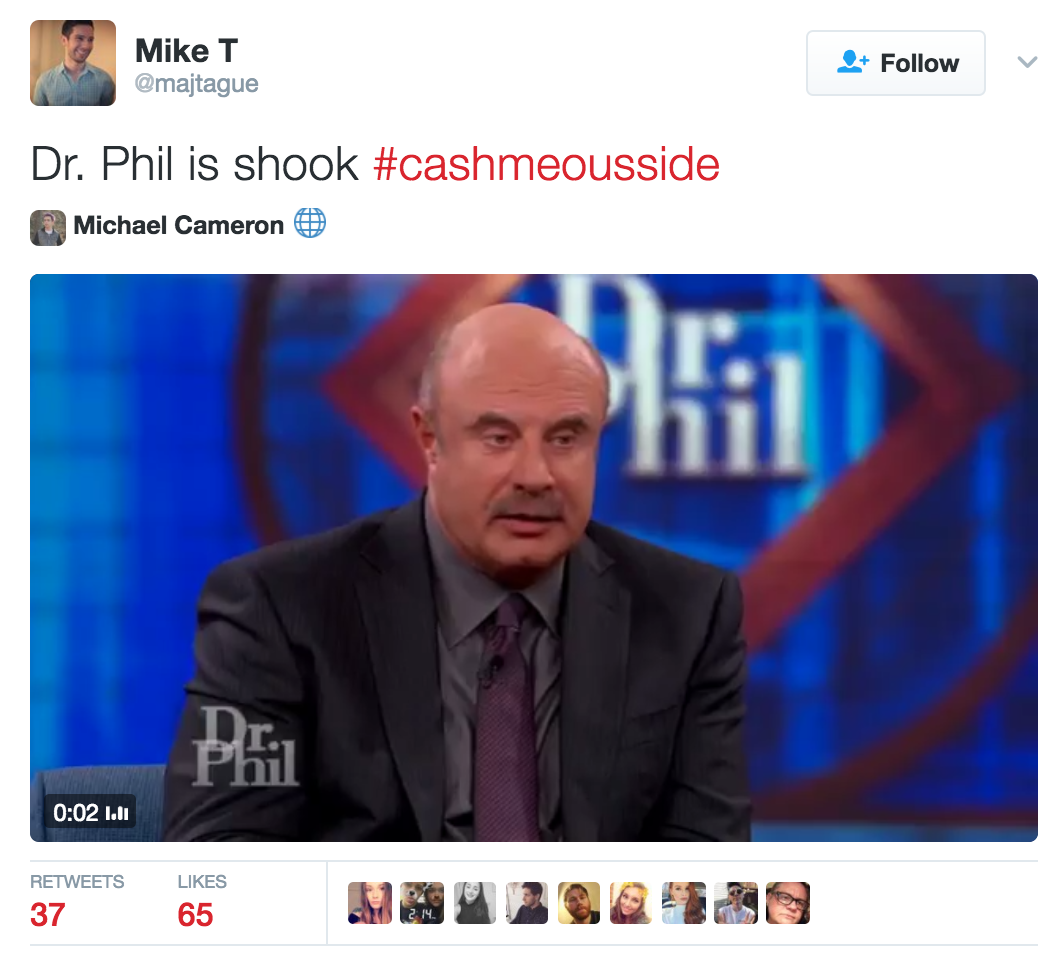 But not everyone was as celebratory. People also felt Bregoli needed to be properly checked and straightened out — and not with another Dr. Phil appearance.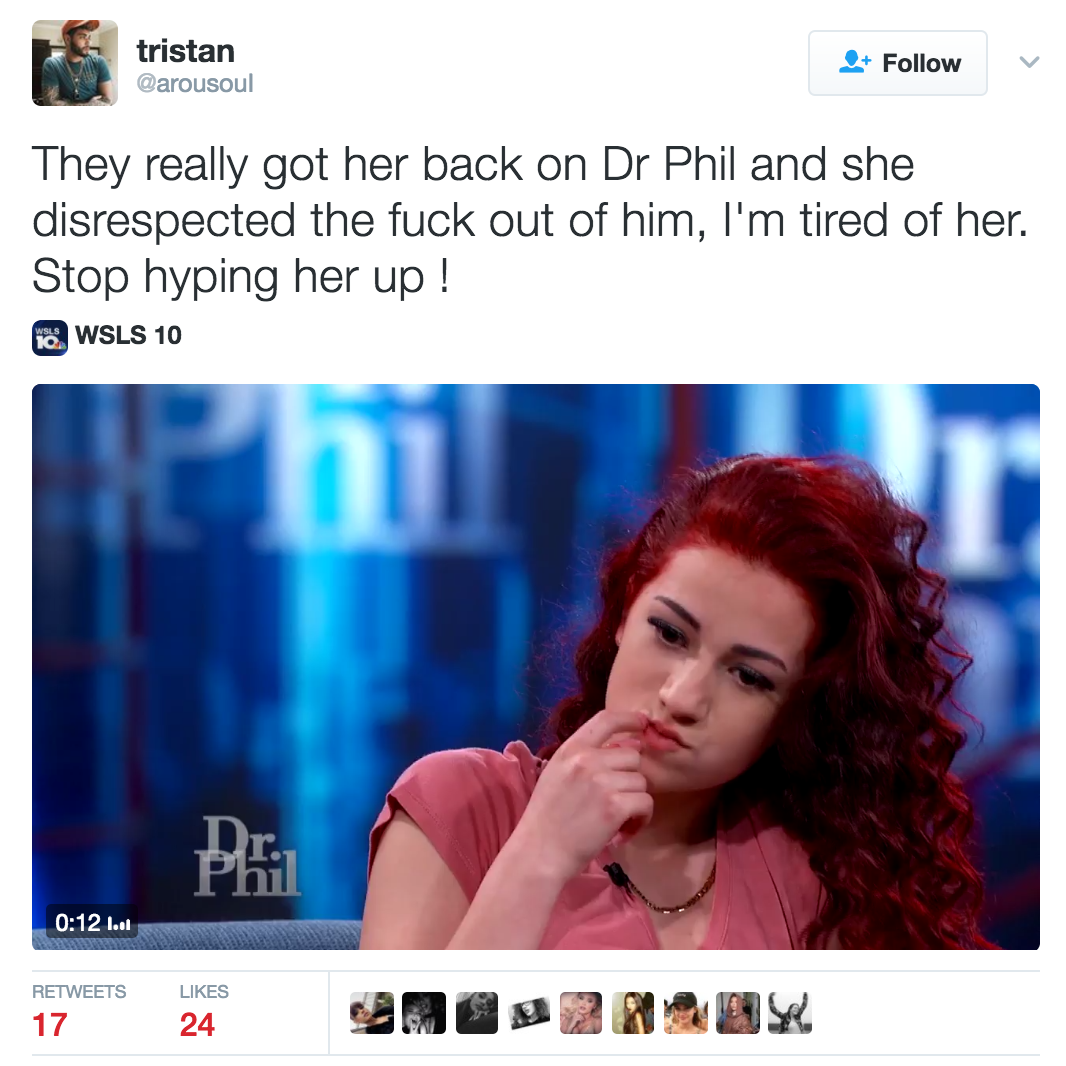 Thank you for the iconic quotes, but may we cash you in a better light next time, idk?