Dollar General fired the manager of a Buffalo, New York, store after a customer recorded a video of him calling the police on her for trying to use digital coupons on detergent products. The footage has since gone viral.
"He started saying, 'You people always want discounts.' ... 'I hate people like you,'" Wilburn said, adding that she began recording on her phone because she "didn't know how it was going to end."
When Wilburn got home, she shared the video and incident on Facebook. Within an hour, she said she received a message from an account with the name Ken Dudek asking her to remove her post and threatening legal action otherwise.
Then, a woman who claimed to be Dudek's sister commented on the viral post, apologizing on his behalf. And said his behavior was a result of being stressed on the job, and that "he's not racist."
After the series of social media interactions, Wilburn hired a lawyer.
The attorney, William Wagstaff, told BuzzFeed News, "When someone says to a black person 'you people,' they're being racist, referring to black people pejoratively."
He said Dollar General's corporate team should compensate Wilburn. And "take a page out of Starbucks" and mandate "racial sensitivity training" for all stores nationwide.
Wagstaff claims Dollar General initially offered his client a $50 gift card as compensation. Since the altercation has gone viral, Dollar General terminated Dudek's employment, the company said Thursday.
On Thursday, Dudek spoke to News 4 and said his "life is destroyed over coupons and because we both got frustrated."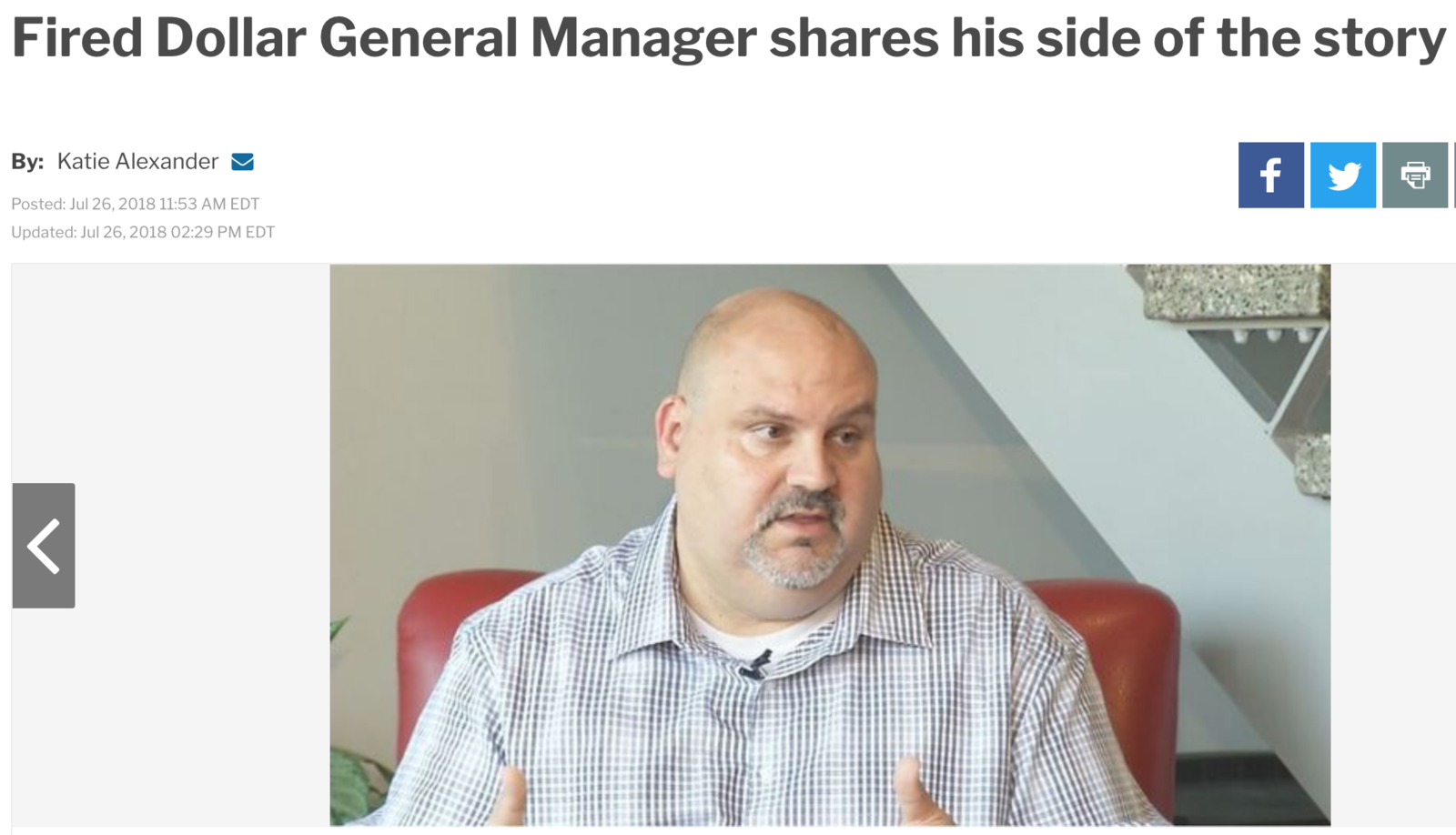 Wilburn's attorney said they're in the process of collecting all data and recordings of the transaction so it does not become a "he-said-she-said" case.
"Too much is happening, something needs to be done," Wagstaff said. He pointed to the recent incident in which police were called to a gym because a man claimed he was fouled too hard during a game of basketball.
"His actions were based on race," Wagstaff said of Dudek.
"[Wilburn] was rightfully fearful something was going to happen — she should not have been in the position in distress."