Hillary Clinton gave a commencement speech to this year's graduating class at Wellesley College on Friday. It was passionate, political, and very, very shady — specifically to one sitting president who's been embroiled in some stuff lately.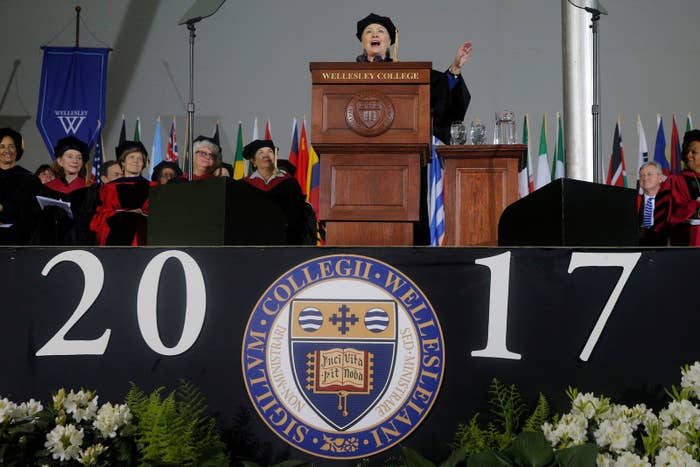 HRC kindly thanked her alma mater for inviting her to speak, reassured students that she's "doing OK", and then wasted no time taking some jabs at President Trump.
"You may have heard that things didn't exactly go the way I planned," Clinton said, as the audience chuckled. "But you know what? I'm doing OK."
"Long walks in the woods. Organizing my closets, right?" she quipped.
Clinton then launched into a series of jokes and digs at Trump. Here is just a sampling of the shadiest comments made about the president.
When Clinton referenced once being "furious about the past presidential election of a man whose presidency would eventually end in disgrace with his impeachment for obstruction of justice."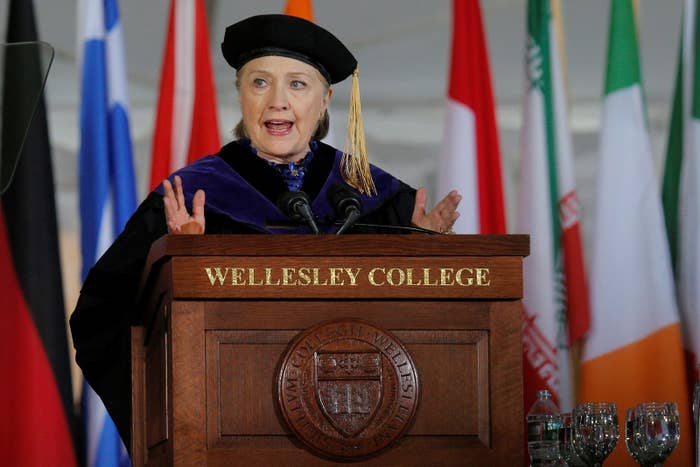 When she brought up deniers of science and facts. "Some are even denying things we see with our own eyes, like the size of crowds."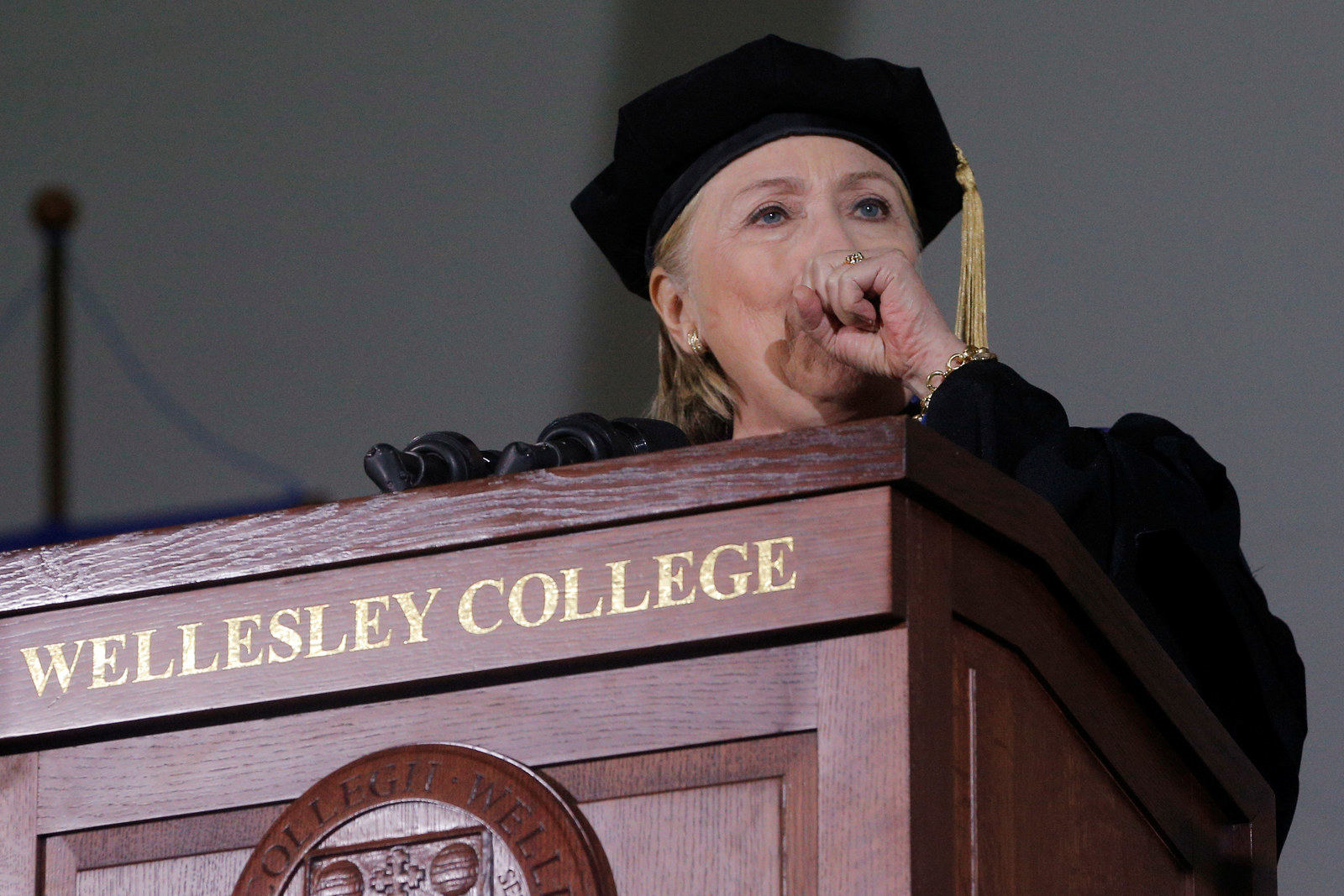 She then attacked the GOP's budget proposals. "It is an attack of unimaginable cruelty on the most vulnerable among us, the youngest, the oldest, the poorest, and hard working-people who need a little help to gain or hang on to a decent middle-class life," Clinton said.
When empowering the students to speak up and fight against injustice, she warned, "In the years to come, there will be trolls galore online and in person... They may even call you a nasty woman."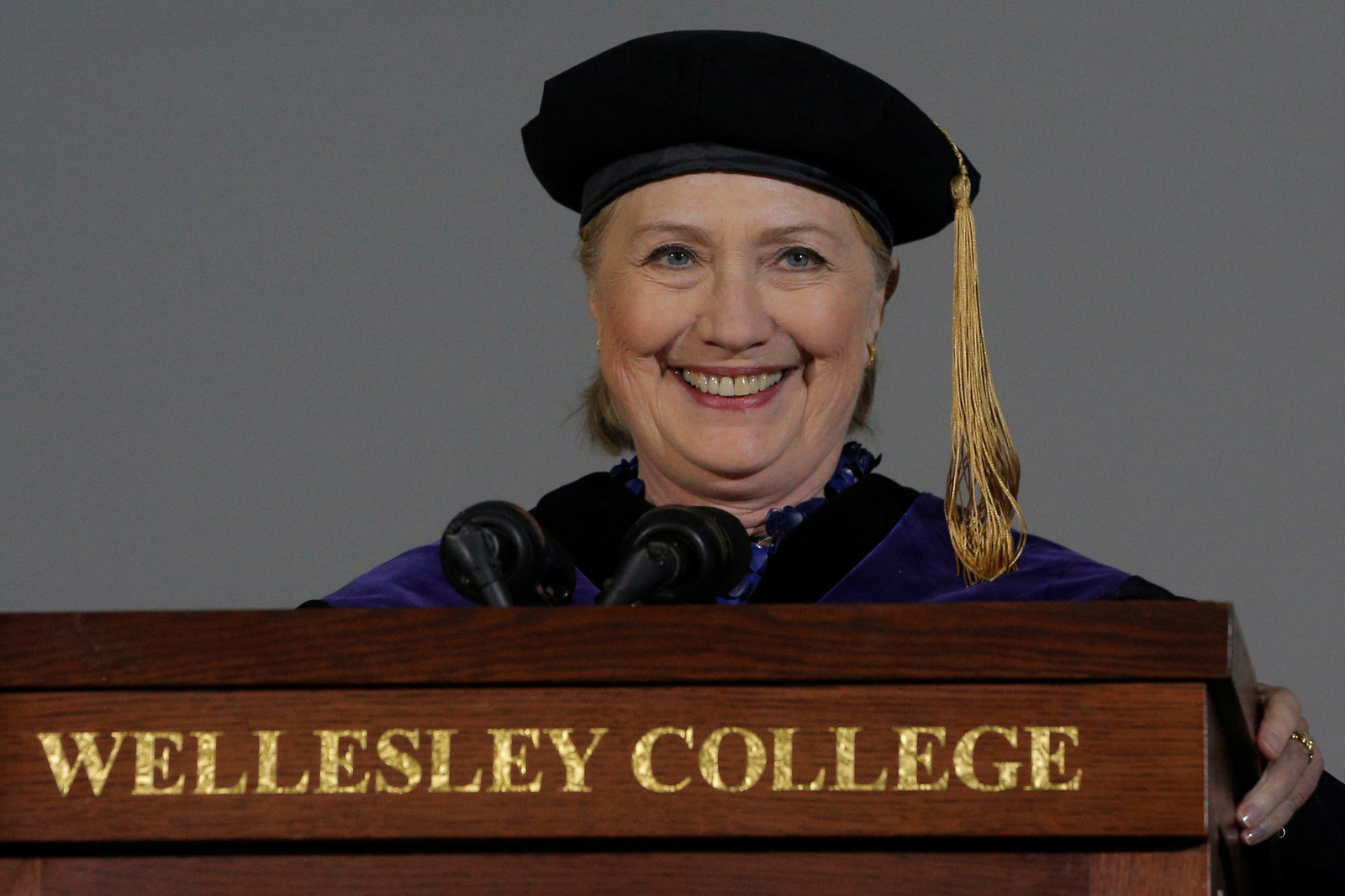 And when Clinton summarized her fears and resistance of the current administration with one sentence.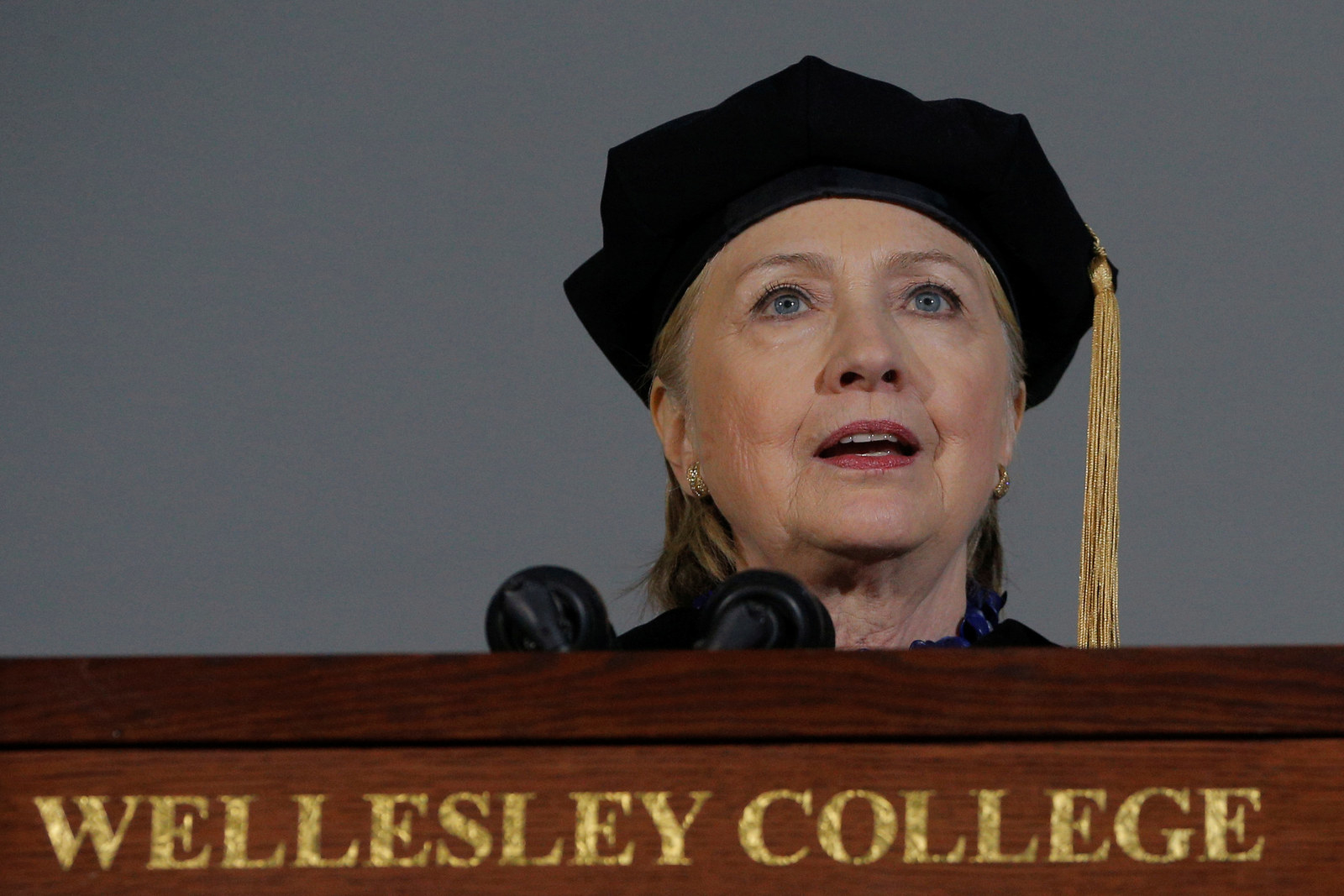 Clinton dedicated the rest of her speech to encouraging the graduating class to "be bold" and to "double down on your passions."
She spoke directly to the young women in the audience. "Put millions of more cracks in that highest and hardest glass ceiling," she said. "Because just in those years, doors that once seemed sealed to women are now open."