The Betrayed Clarinetist Whose Story Went Viral Was In Amazingly Good Spirits Talking About It On BuzzFeed's Morning Show
"It was the ultimate betrayal — to be stabbed in the back but also in the heart by someone you loved." Still, Eric was able to smile and laugh through his interview on AM to DM.
In 2013, Abramovitz applied for a very prestigious and competitive two-year scholarship at the Colburn Conservatory of Music in Los Angeles that was worth about $50,000 a year.
After a rigorous audition process, he was one of two students to receive the award. But Abramovitz never received the exciting news.
Turns out, a girlfriend he was with at the time, another music student named Jennifer Lee, had found the acceptance email. Afraid of losing their relationship, Lee hacked into his email to intercept the offer and reject it on his behalf.
Abramovitz never knew he'd been awarded the scholarship, and that his ex-girlfriend had turned it down posing as him, until recently.
Abramovitz then sued Lee for "despicable interference in Mr. Abramovitz's career," and on Wednesday, a judge ruled in his favor and awarded him to be paid $300,000 CAD.
"When I found out I didn't get it, it was really hard to deal with. I went through some really dark, sad, angry days," he told BuzzFeed News on Thursday.
On Friday, Abramovitz appeared on BuzzFeed News' morning show AM to DM to recount the nightmare revelation — very humbly and gracefully. "Canadians are a trip," host Saeed Jones playfully joked.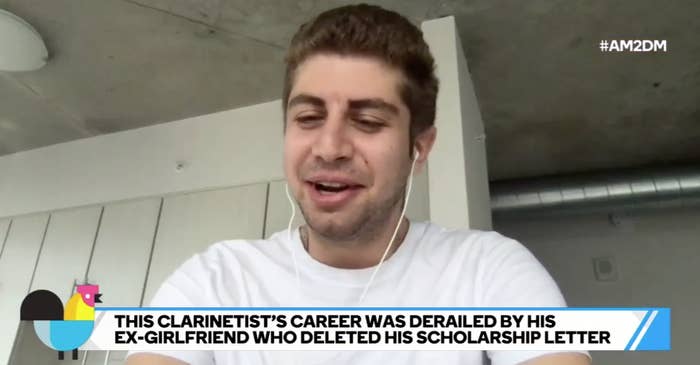 (And producers had some fun with the chyrons).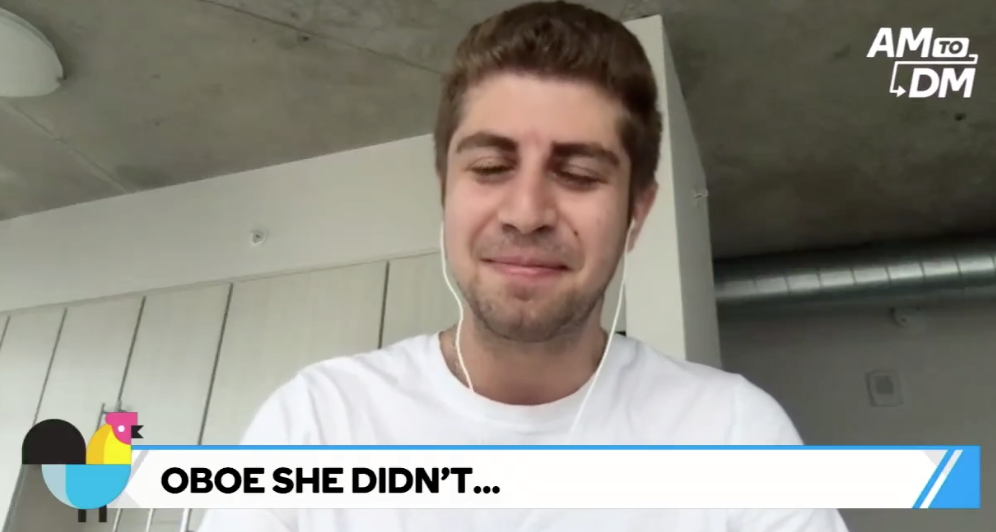 Even though he described the ordeal to co-hosts Jones and Isaac Fitzgerald as "disturbing" and "crazy," Abramovitz was smiling and even joking about it throughout the interview.
"It was crushing," he said about initially learning about the rejection, then deceit. "The fact that I had gotten in and it was a fake rejection...it was crazy. It took me a while to get over."
He also described the fact that his ex-girlfriend was literally "the shoulder I was leaning on" when he was upset about the rejection as "disturbing."
"I just can't believe that someone would not have an overwhelming amount of guilt lying to someone, betraying someone like that," he said.
Still, Abramovitz was able to see a silver lining.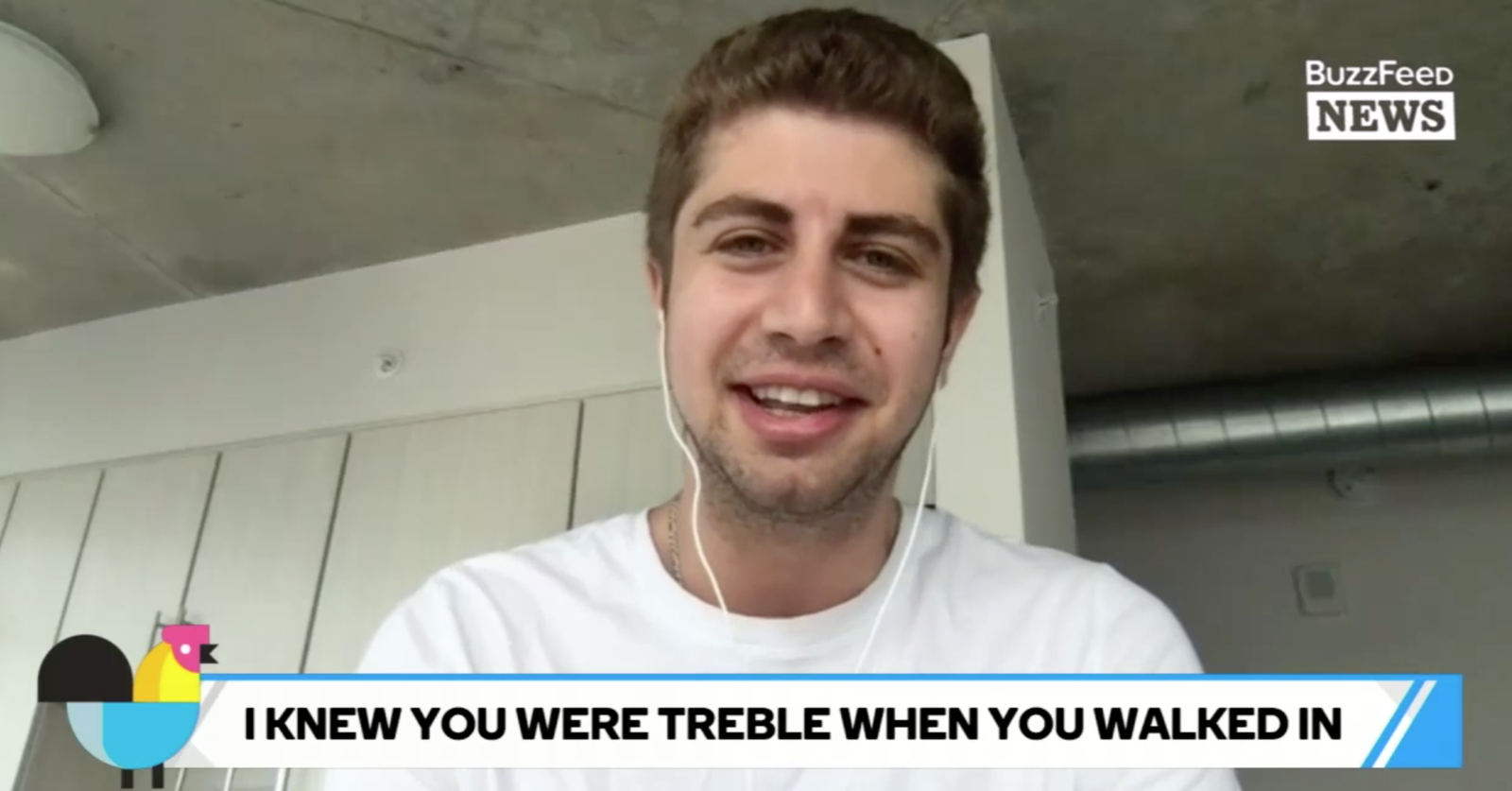 "It was the ultimate betrayal — to be stabbed in the back but also in the heart by someone you loved," he recalled.
However, his natural talents for the clarinet prevailed, and justice was served.
"It wasn't all bad in the end — I still got to do what I set out to do," he said.
Lee did not respond to several inquiries from BuzzFeed News and has since made her Instagram account private.
Ambramovitz may have some closure, but many of us are still recovering from the deceit. Like Jones said, "I am angry. I am mad for you."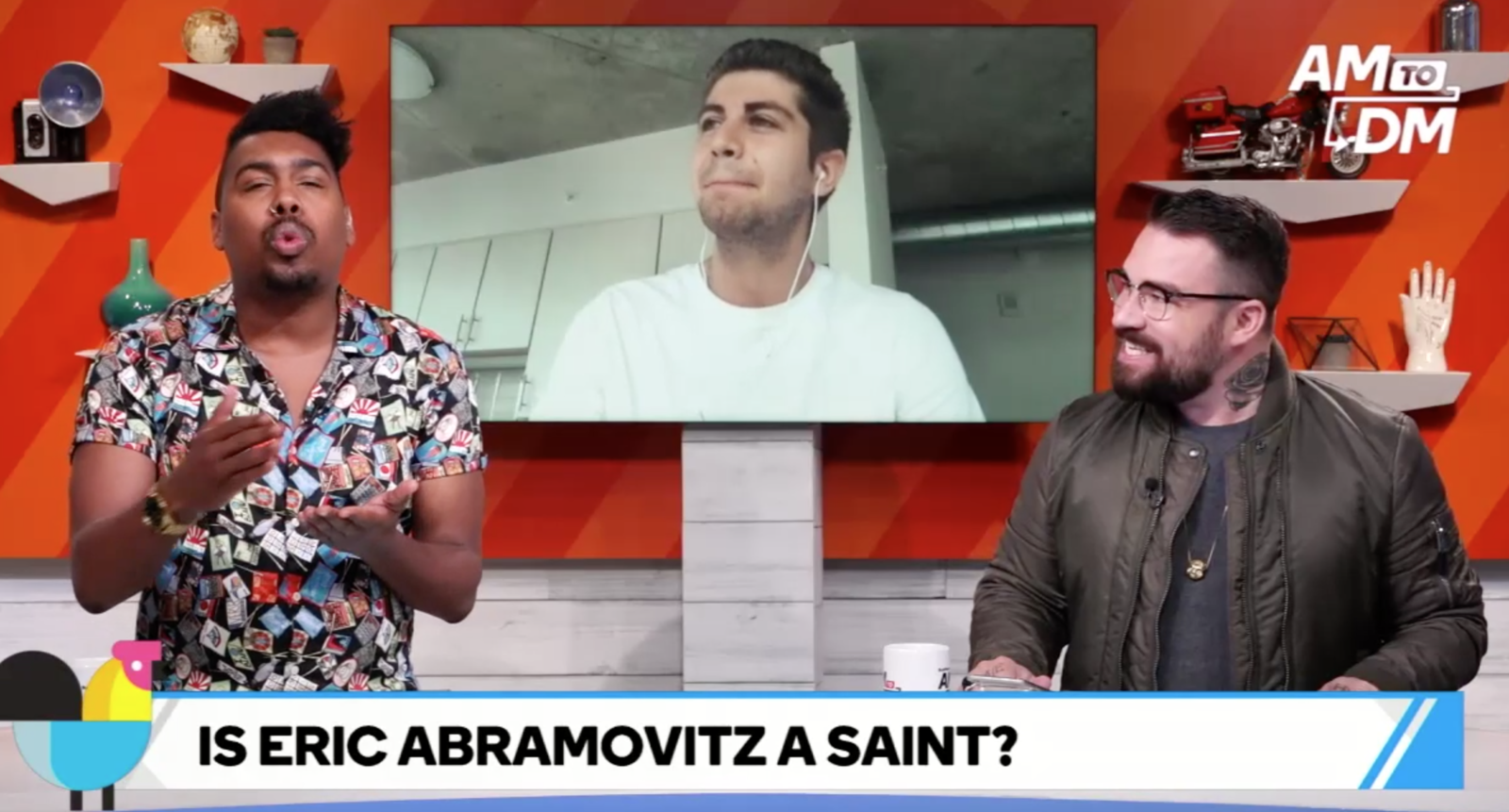 CORRECTION
Eric Abramovitz's name was misspelled in an earlier version of this post.