It's Monday, December 25: Christmas 2017. AKA the 🎶 most wonderful time of the year. 🎶 AKA the day legions of people ditched their families to refresh Kim Kardashian's Instagram feed for confirmation that her sister Kylie Jenner is pregnant.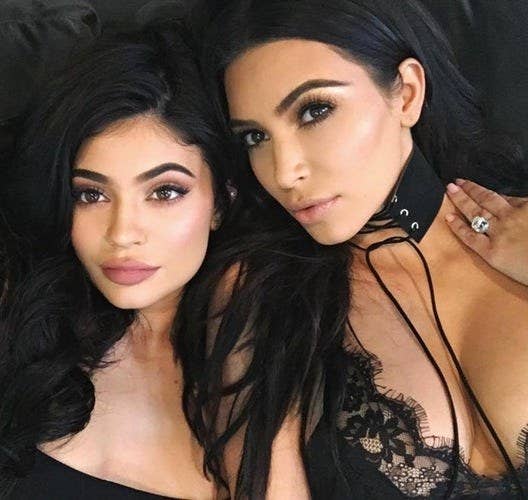 You see, Kim has been counting down the days until Christmas by sharing photos of her family on Instagram. Here was "Day 24," Christmas Eve. Note that there is no Kylie.
All this buildup caused a complete frenzy on social media on Christmas Day. People waited eagerly all day for Kim to share her Christmas Day photo in hopes that this was all a PR stunt to confirm Kylie's pregnancy in the most dramatic way possible.
Fans and close followers said they were repeatedly refreshing her Instagram page all day.
It was bedtime in some parts of the world and people still apparently stayed up in anticipation.
Then, at around 4:45 p.m. PST Kardashian Time (god, what am I even doing), Kim dropped the long-awaited 'gram. There was no Kylie (dun dun DUN).
And so people calmly went to bed or went on with their holiday celebrations — no. People were livid. "I checked insta 500 times for this," one person wrote in the comments.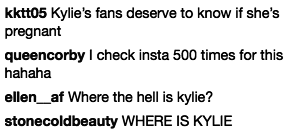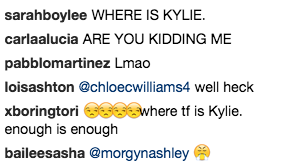 They demanded their efforts, time, and Christmas Day back.
"Biggest disappointment of 2017."
"I turned notifications on for this."
Some folks even tried zooming in on the photo to see if she was discreetly placed somewhere, or hidden behind the tree.
But alas, Kylie was nowhere to be found.
And everyone was, in fact, played.
Some are now theorizing that a confirmation or announcement will come tomorrow. So...same time, same place, tomorrow, guys?