This 10-Year-Old's Mom Has Built A "Fitspo" Instagram For Her Daughter By Sharing Her Daily Workouts
Bella Miranda, aka @bella_beastmode, and her mom have grown a following flaunting the young child's demanding cheerleading and fitness lifestyle.
Carrie Miranda, 35, is a photographer and mother of three from Fresno, California. For the past three years, she's been managing a fitness Instagram for her middle child, Bella, 10, that has grown to over 16,000 followers.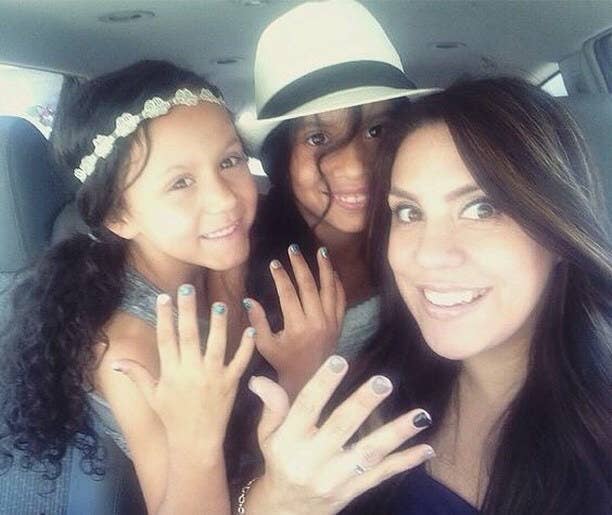 The account, @bella_beastmode, was created by Carrie in 2014, when Bella was only 7.
Carrie and her husband, Charlie, first tried to enroll Bella in cheerleading when she was 3, but the toddler wasn't interested just yet.
Bella enrolled when she was 5, and soon surpassed the skills of many other girls her age. She is now cheering at level 5, which according to Carrie is "about as high as you can get" in cheerleading.
As Bella grew her skills, she began to train with girls much older than she was and "matured young" as a result, Carrie said.
So, when Bella asked to have an Instagram page like her friends at cheer did, Carrie agreed, as long as she supervised it.
The other girls were sharing photos and videos of their rigorous training, so Carrie did the same with Bella's Instagram page.
"We actually started the page because she was doing cheerleading and she had some friends that all got on Instagram," Carrie said.
Bella's account was mostly dedicated to cheerleading in the beginning. However, as she began to train harder and got involved in other athletics, @bella_beastmode became a personal log of her physical activities — a genre known on the platform as #fitspo.
Carrie said her daughter trains either at home or at the gym every single day after school, with competitions on weekends. Carrie is there for most of the workouts, recording them on her phone and snapping stills with her professional camera.
Carrie gave BuzzFeed News a snapshot of her daughter's weekly workout schedule:
"She does school sports after school. Right now she's in track and field at 3:30 p.m., then she goes straight home at 4:00 p.m. to be at the gym at 5:00 p.m. Mondays are 5:00 p.m. to 9:00 p.m. at the [cheerleading] gym, so that's four hours. She does open gym twice a week. Some days she does private training for two hours. Every day she trains for two to three hours. At home, she does burpees and V-ups and push-ups. She has competitions on weekends — these days she usually has a high jump or long jump competition. She's busy all day long."
"She also does volleyball, softball, and cross country," Carrie added, but explained that they're in other seasons of the school year.
To keep Bella's followers engaged, "we try to post frequently," Carrie said. Bella's feed is filled with photos of the 10-year-old flexing and flaunting the results of her training regimen. The idea is to "showcase her strength" and inspire others.
"Bella has been an all-star cheerleader since she was 5 years old. We wanted to highlight her skills and strengths," Carrie said.
Carrie would like her daughter to be "a symbol of fitness" and inspiration for other girls who may come across her posts. She added she doesn't put much pressure on her daughter to become a major brand on the platform.
"I don't care if she gets thousands of followers or not," Carrie explained. "Just having her inspired by girls and other young children who are doing amazing things for their age ... that's the best part to me."
However, Bella does care. The young athlete told BuzzFeed News the best part of working out is "being strong." She said the best part of sharing her talents and hard work with the world is "getting a lot of likes and good comments."
"I like other people's posts," she said. Her biggest inspiration is Simone Biles. She'd like to one day be a decorated athlete like Biles — if it comes with a spotlight.
When asked what her dream would be, Bella mentioned that she'd like to be on a professional cheerleading squad, but ultimately "to be famous," she said.
When asked if she's felt mentally or physically tired ahead of a workout, and how she deals, she said, "I just make myself do it...and get it over with."
To help get more engagement, Carrie and Bella tag a majority of their posts with #childathlete and #kidstrong. These hashtags are windows into similar Instagram accounts managed by parents of their children's intense fitness regimens.
One of the larger accounts on Instagram is @cc_starrz (above), whose bio describes her as an 8-year-old gymnast from Alabama and says she is "Into Fitness." Her account has over 30,000 followers.
Another account, @sophie_shaft7, with a modest 3,500 followers, is a feed of a 13-year-old doing Crossfit. Her pseudonym and unique hashtag is #sophiethebeast.
BuzzFeed News has reached out to a handful of these accounts, including these two.
Carrie said she and her daughter have made a lot of friends, online and in person, from within this community.
"We've met a lot of other friends in-person who are cheerleaders," Carrie said. "I'm friends with their moms, too, so that aspect of it is really good."
Carrie said she tries to be mindful and protective of her daughter, especially when it comes to her exposure online. She said a few "weirdos" and "haters" have direct messaged the account, but she's immediately blocked them.
"We had people who were purposely trying to knock her down for whatever reasons," Carrie said. "Anyone who isn't right, I'll just block them. I probably have a thousand people blocked." (She said among these so-called "haters" and "weirdos" are other adolescents criticizing Bella's looks or adults who have no business getting in touch.)
"If it's an older man who doesn't have a family, I just block them," she said.
"That would be my only real concern. We try to make it so that she's not only showcasing her looks, but her talents and how strong she is."
"She does some of the messaging and comments herself, when she talks to her friends," Carrie added. "But I have to approve anything and everything."
Her only goal for her daughter and her daughter's Instagram, she told BuzzFeed News, is to continue to support and showcase the level of commitment and resilience in young athletes like Bella.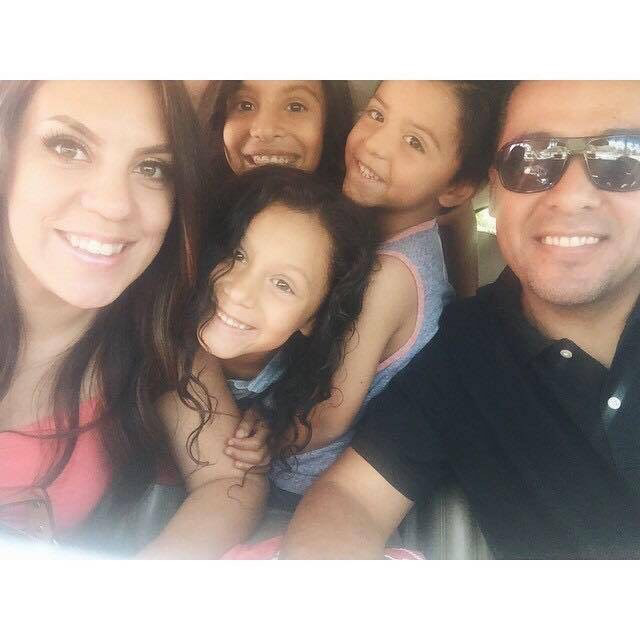 "Kids are truly working toward a goal and achieving it," she said.
"They're pushing themselves and working hard and having a commitment to something that isn't easy."