A slew of angry, negative reviews have flooded the Facebook page for a Harry Potter–themed bar crawl called "Wizard & Wand" after attendees were left less than impressed with the event in Raleigh, North Carolina, over the weekend.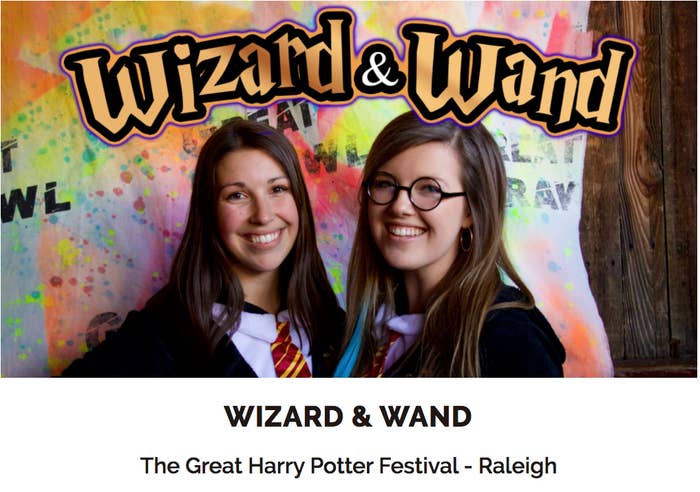 Unfortunately, after the day unfolded, many attendants and Harry Potter enthusiasts were left unsatisfied and upset. One of the initial complaints, even before the event, was that a "Hogwarts Scarf" included in the initial ticket sale package was retracted from the offer.
In an effort to compensate for the scarf, Medford gave out handmade wands instead on the day of the event.
People were dismayed with the wand, which many people described as "a chopstick dipped in wax." The event also promised a plastic "Cauldron Crawler Cup," which many said left a lot to be desired.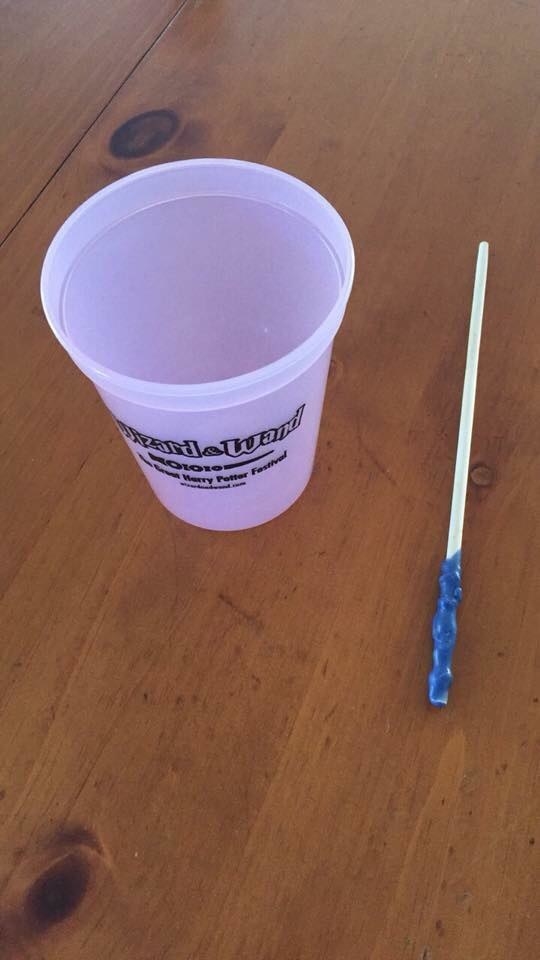 The "Goblet of Fire welcome shot" and "Complimentary Butterbeer" cited in the event description were also disappointing for some.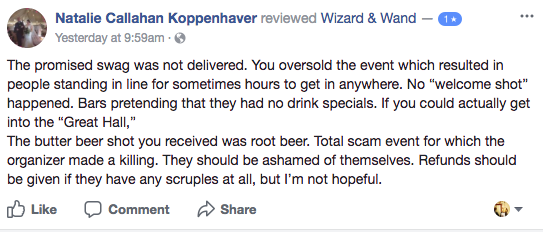 Frye told BuzzFeed News one of the drinks tasted "like Kool-Aid" and "the Butterbeer" came in a small cup the size "of one you got at the dentist."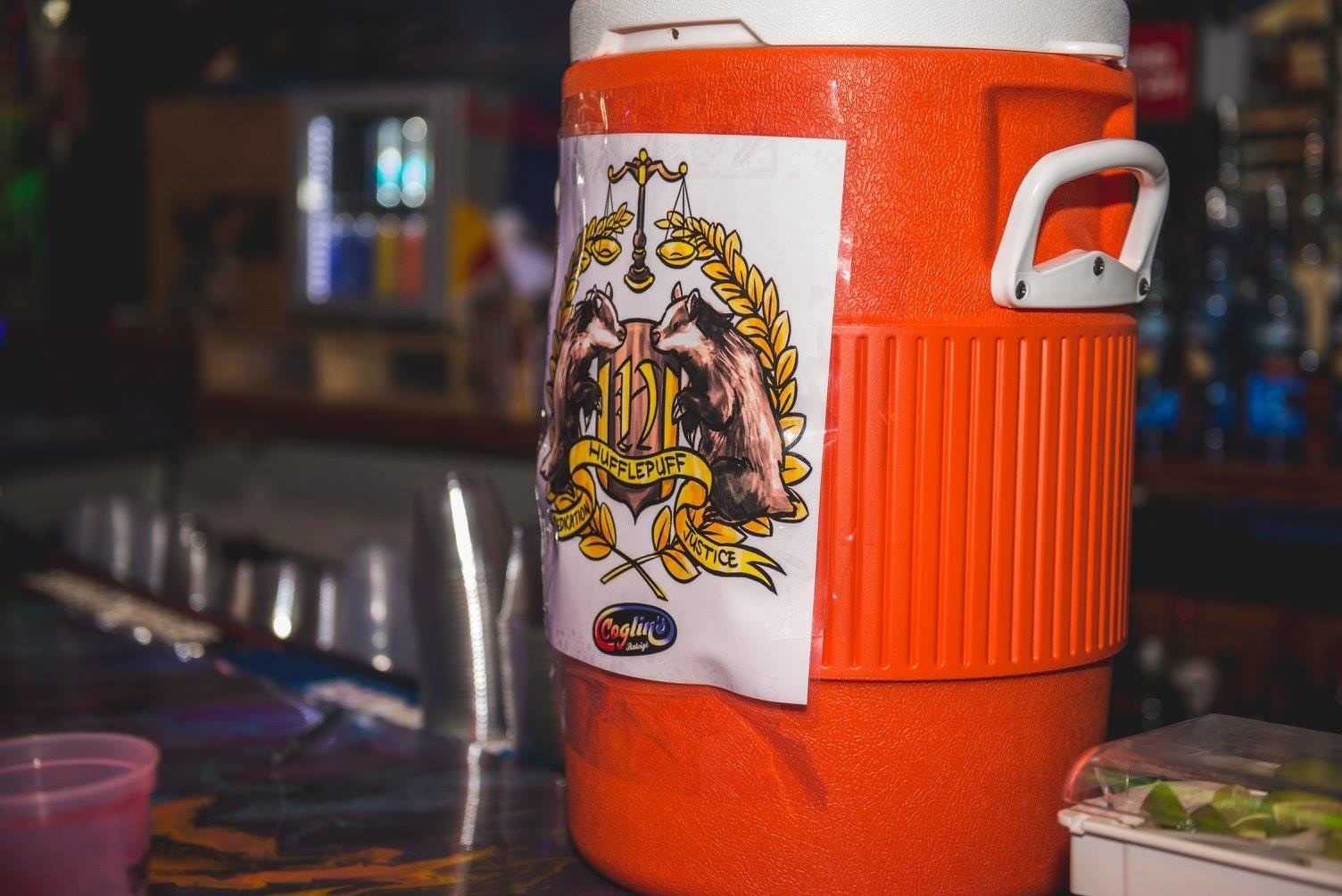 However, the biggest, and most unanimous complaint, was the lines at every bar, which left people outside for much of the event. People said there was also a massive line to check in. They clocked their wait times at 1.5 to 2 hours.
"A handful of people missed the idea that it's a bar crawl — the point is to bounce around at different bars," Medford said in response to these complaints.

He said he's aware of the negative feedback as "the Harry Potter fanbase is a very vocal fanbase." But he claimed he and his staff of 50 scattered throughout the bar crawl "didn't have a lot of complaints at the event itself."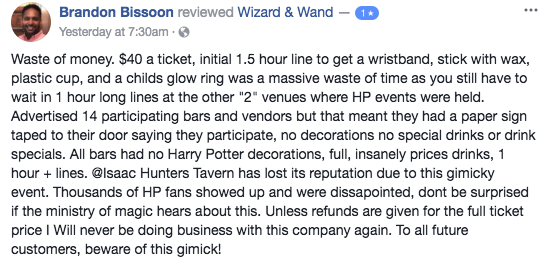 Some people are so disappointed and angered by the event they're calling it a "scam."


Some attendees are asking for full refunds, and others are calling the event a rip-off. "I don't believe the $40 can be justified given the swag was just a stick with wax."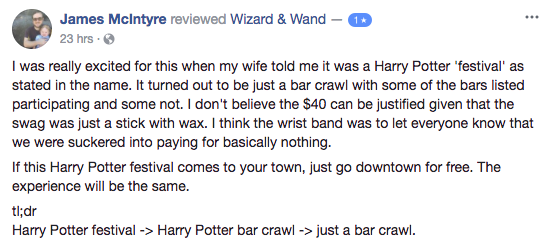 Not only is the organization not issuing any refunds according to Medford, someone running the Wizard & Wand Facebook page began responding to the complaints facetiously.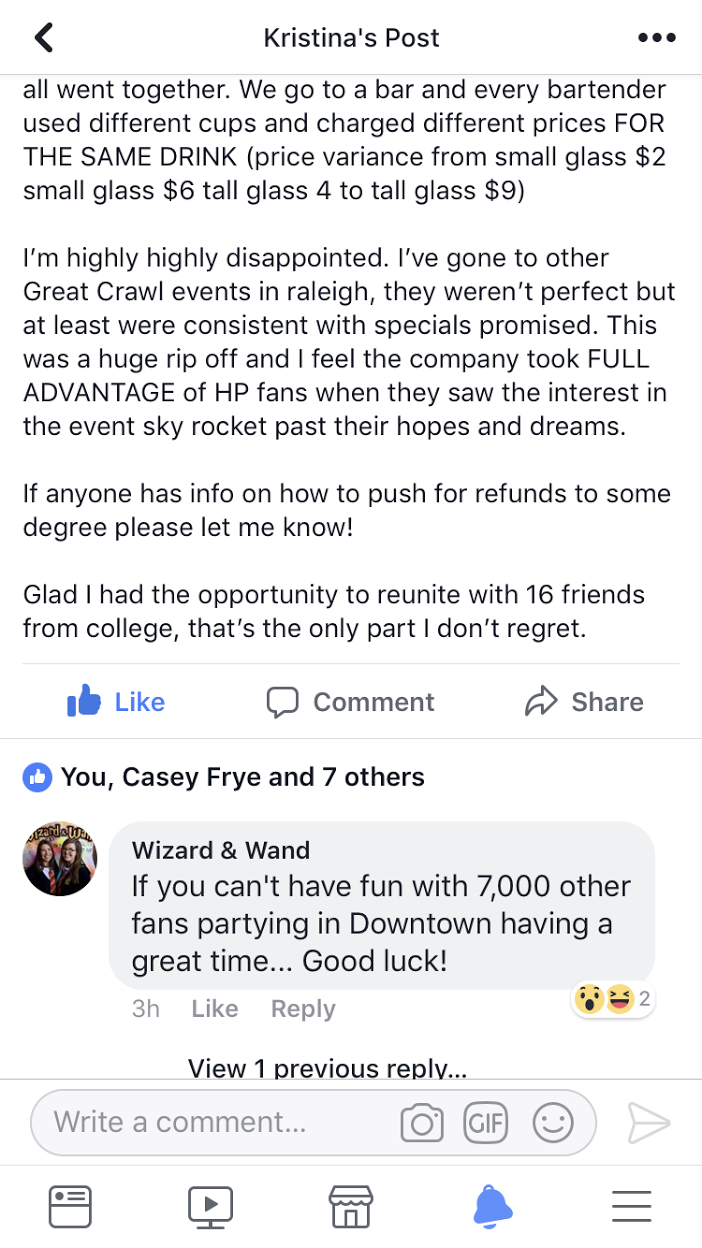 Medford said the snarky responses were by a "rogue employee" of the event who's since had their "privileges revoked." He said this employee was simply "exhausted after putting together what we thought was an incredible event."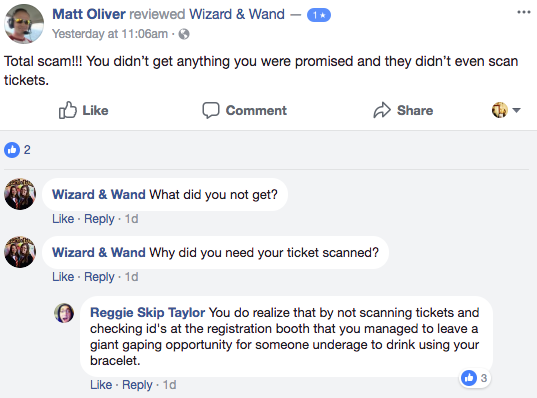 Despite the backlash, Medford believes he and the other employees put on "an awesome event." He said "there were thousands of people that had a blast — every one of them was like, 'This was amazing.'"