TMZ obtained footage Friday of popular YouTuber Jake Paul "freestyle rapping" with friends during Coachella in 2015. In his "freestyle rap," Jake says the n-word at least twice.
BuzzFeed News has reached out to Jake Paul and his reps for comment. A source told TMZ the YouTuber is not racist and that he's matured a lot since the footage was filmed.
Jeff Cyrus, a 30-year-old YouTuber and self-proclaimed "influencer," claimed to be the owner of the leaked video.
Cyrus, who goes by the pseudonym "J. Cyrus", told BuzzFeed News the video was recorded in April 2015 during the Coachella music festival — not last year, as TMZ originally reported. Cyrus showed a BuzzFeed News reporter a phone with the video, showing the date and location that matches up with Coachella 2015.
Cyrus said he heard Paul use the n-word seven times within the duration of his "freestyle" during an event for "children influencers."
"I felt weird being there," Cyrus said, noting his age, so he went outside and laid in a hammock that he'd brought with him to the music festival. That's when he overheard Paul utter the n-word repeatedly and began recording on his phone.
"I thought 'no one's going to believe me, this kid is using the word so gratuitously', so I filmed it," Cyrus said. He said he later approached Paul about the racial slur and told him that he needed to "delete that word" from his vocabulary. Paul, he recalled, responded with some "juvenile BS."
"I look like the bad guy 'cause I was some old idiot at an event for children," Cyrus said. "I didn't think anything of [the video]. It sat on my phone. I just didn't delete it."
When he came across the TMZ article Friday, Cyrus said he "instantly knew it was mine," but was baffled by how the outlet obtained it. Cyrus recalled sending the video to three of his friends several months ago, who he believes sent it to some of their friends at the time. He suspected one of them then sold it to TMZ in the midst of Logan Paul's "suicide forest" video scandal.
At the time, Cyrus and his friends thought sharing it publicly would not do much to tarnish Paul's public image.
"Look. You're idolizing a false prophet who's molding you into a bad person if you start to think the way they think," Cyrus said.
It's not the first time Jake Paul has been criticized for his actions. In July, Disney ditched the star after he was accused of making his neighborhood at the time "a war zone."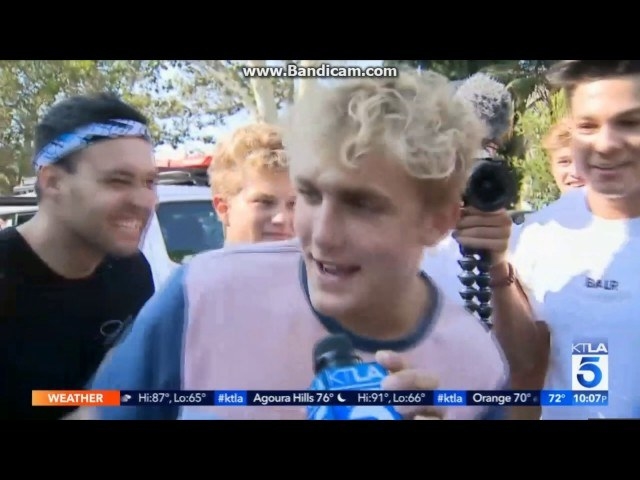 In another instance, Spanish YouTuber twins Ivan and Emilio Martinez accused Jake Paul of bullying and making them degrade themselves on camera in vlogs. In one video posted in November, the twins discussed quitting Team 10, the agency Jake Paul runs that helps turn influencers into stars.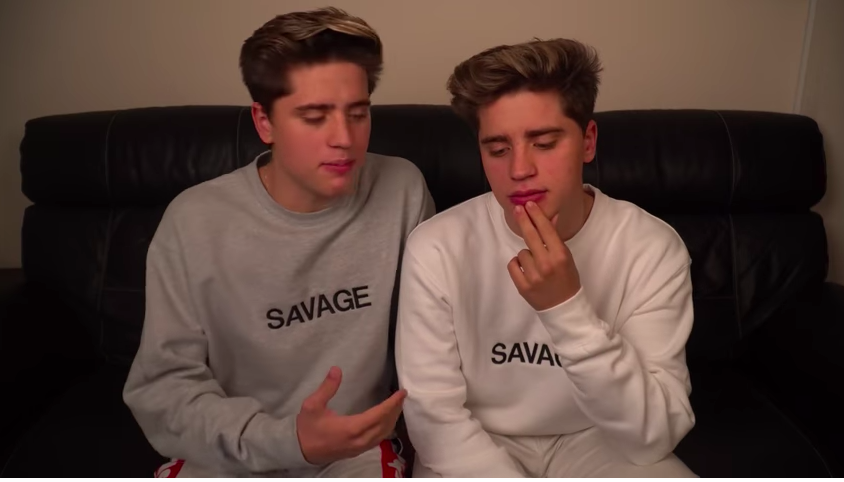 The 18-year-old brothers accused Jake Paul of mocking them and making them engage in a mock sexual act. They said that Paul referred to them as "Marteaners," which they say is a play on the racist epithet "beaner." They also say that they went to sleep "scared."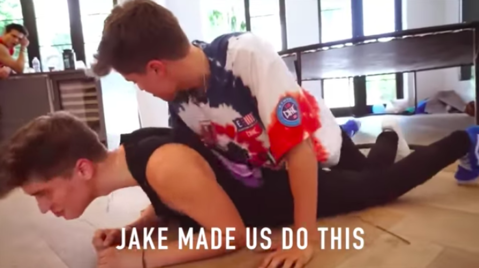 Jake Paul later apologized to the twins on Twitter.
When reached, the Martinez Twins' manager, Morgan Terrell, said the brothers themselves have "no comment," but Terrell expressed her personal thoughts on the matter. "As a minority and human being, I'm deeply offended by Jake's insensitive, disgusting comments," she told BuzzFeed News.
"As the twins mentioned in their video, Jake Paul forced them to assault each other, and yet, Jake is frequently manually placed on the trending page. Now, Jake is shown spewing hatred by using racial slurs and his channel, which specifically targets children and young adults, [he] remains unscathed," Terrell said.
"Any decent human being knows better," she added.
Meanwhile, Jake Paul's brother was also freshly criticized Friday morning, after excerpts edited together from his other vlogs in Japan went viral on Twitter.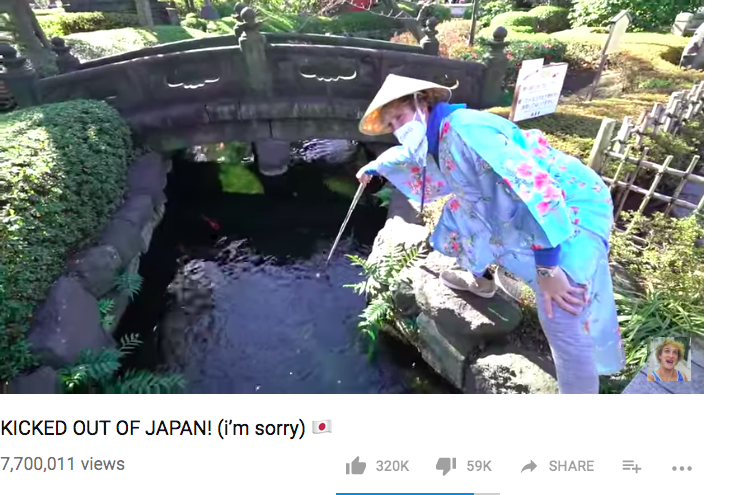 CORRECTION
The video of Paul rapping the n-word was recorded in 2015, according to Cyrus, not 2016 as TMZ originally reported.