The Obama administration will reach its goal of resettling 10,000 Syrian refugees in the US a month ahead of schedule, officials announced Monday.
"On behalf of the president and his administration, I extend the warmest of welcomes to each and every one of our Syrian arrivals, as well as the many other refugees resettled this year from all over the world," National Security Adviser Susan Rice said in a statement.
The10,000th Syrian refugee "will arrive this afternoon," the statement added.

In September 2015, the Obama administration announced that it planned to resettle more refugees from Syria as the conflict and resulting refugee crisis dragged on into its fifth year.
The United Nations had registered 4.8 million Syrian refugees as of Aug. 16 — the vast majority of which reside in neighboring countries.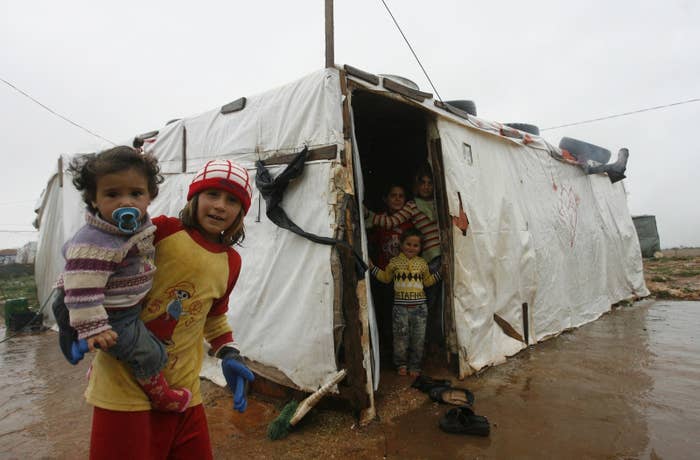 Despite the Obama administration's announcement last year, more than half of US governors said they would not accept the Syrian refugees, citing security concerns after the terrorist attacks in Paris.
The topic has also been a focus of the presidential campaign, with Republican nominee Donald Trump warning that the refugees could be potential terrorists. He has also pledged to halt and ban any form of immigration, including refugees, from "terrorist nations."
However, while meeting refugees on the way to the US, Alice Wells, the US ambassador to Jordan, said in Amman on Sunday that a higher number of refugees can be accepted without sacrificing rigorous security and screening measures.
"Refugees are the most thoroughly screened category of travelers to the United States, and Syrian refugees are subject to even greater scrutiny," Wells said, according to the Associated Press.
Melanie Nezer, vice president of policy and advocacy at HIAS, a global Jewish non-profit that protects refugees, welcomed Monday's announcement, calling it a "proud moment for this country."
Still, she added, the effort falls short "in terms of the global leadership the United States can and should be showing."
"Now that our government has proven it can securely offer safety to 10,000 refugees desperately fleeing the Syrian conflict, it's time to redouble our efforts and commit to protecting 200,000 refugees fleeing persecution all over the world in the coming year," Nezer said in a statement.
Rice added that the US will accept a total of 85,000 refugees this year from a range of countries, including Burma, Democratic Republic of the Congo, El Salvador, Iraq, Somalia, and Ukraine.