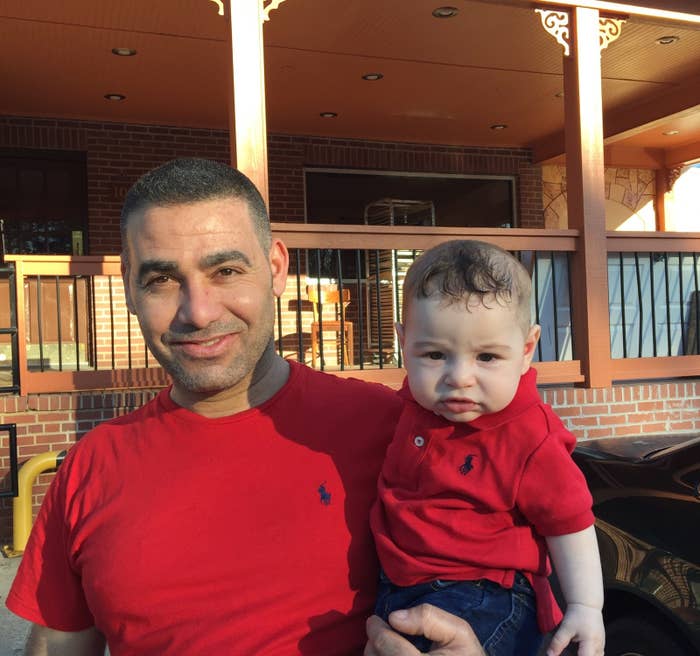 An auto mechanic in North Carolina was arrested by immigration officials on June 1 for remaining in the country after his asylum application was denied — but medical professionals and the community are protesting his possible deportation.
As he was backing out of his driveway to go to work in Raleigh on the morning of May 31st, Immigration and Customs Enforcement officials arrested Mosa Hamadeesa, his wife Sherihan, told BuzzFeed News.
The couple, who came to the US from Palestine 10-years-ago, say their life, and the life of their daughter, is now in jeopardy. Sherihan said Mosa made an application to live in the US under political asylum, but the federal government said that he was denied and is now here illegally.
"My daughter has rare cancer and she needs check-ups, follow-ups," Sherihan said of nine-year-old Nadine, who has a malignant tumor, known as eosinophilic granuloma, in her femur. Nadine was born in the US.
But the Hamadeesa family, community, and medical professionals are not letting Mosa go without a plea. The family recently received a letter from an administrator at the Augusta Victoria Hospital in Jerusalem, saying that if Nadine goes back to Palestine the hospital does not have "the adequate resources" to treat the cancer. The family requested the letter to show immigration officials the possible deadly consequences of Mosa's deportation.
"In August 2016 alone, 17 percent of cancer drugs were at zero stock. When these vital medications run out in hospitals, patients face the stark choice of interrupting their treatment," the letter reads.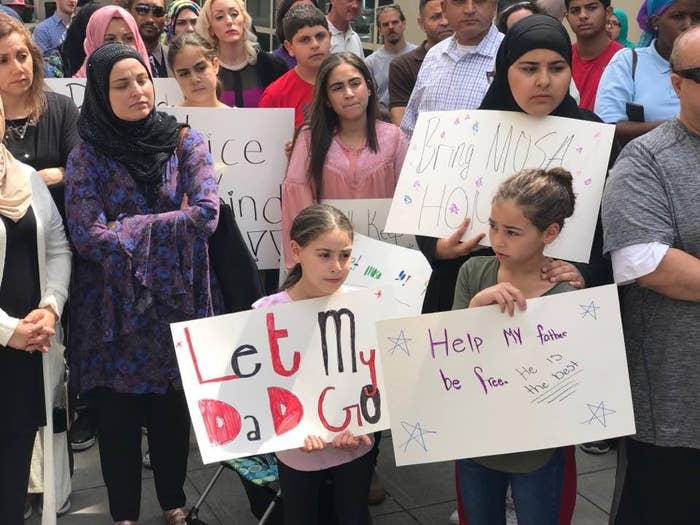 Nadine's doctor, William Eward, an orthopedic oncologist at Duke University, also sent a letter to immigration officials, writing that it is "vital that Nadine be monitored for several more years." Dr. Edwards also noted that Mosa is the "primary caregiver for Nadine," and is also the only one in the family who can drive Nadine to the hospital for regular care.
"On a personal note," Edward wrote, "I would mention that the Hamadeesa family are exactly the kind of people that we would want to immigrate to our country."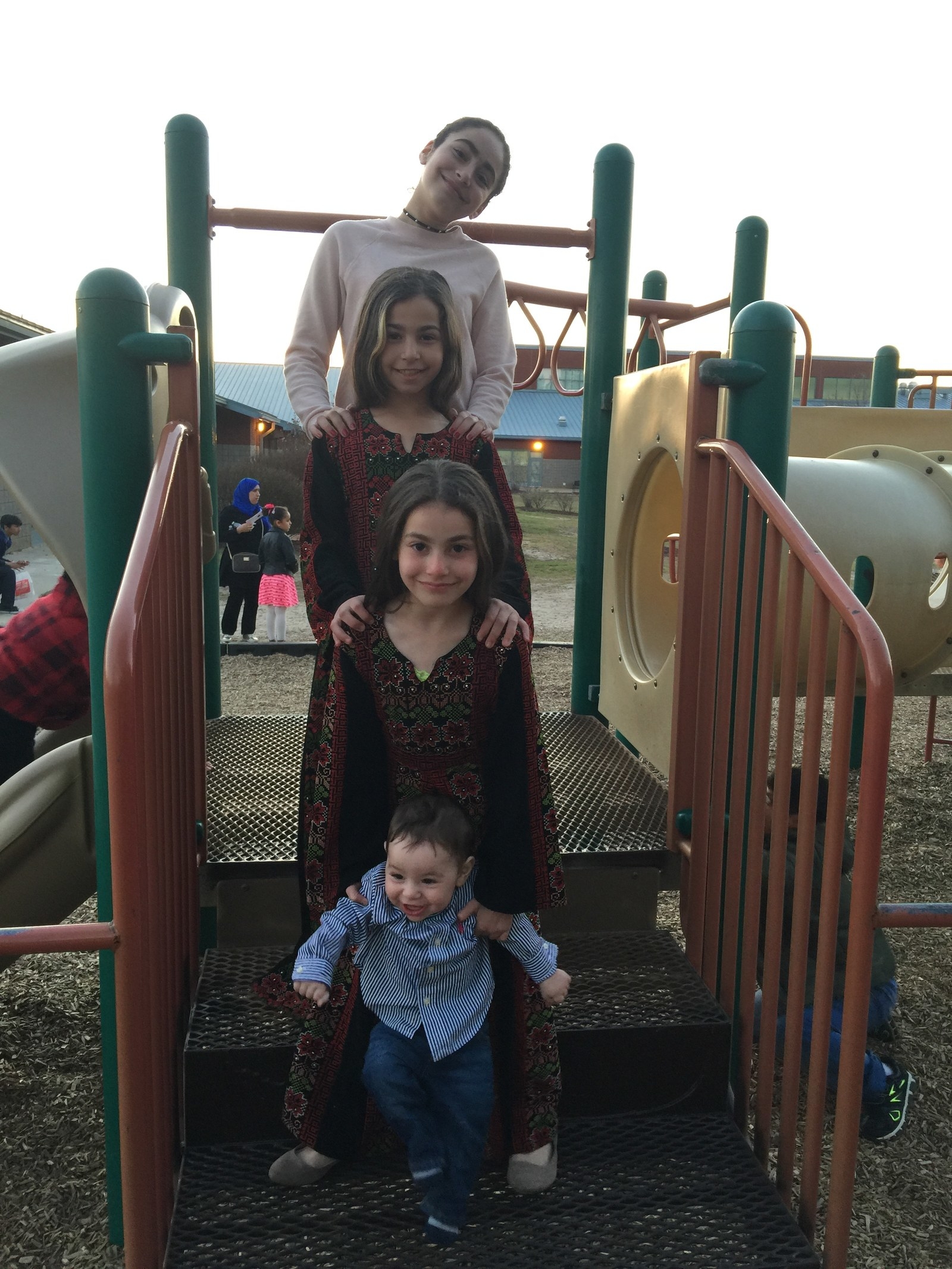 Sherihan insists that Mosa always paid taxes, held a driver's license and followed up with any and all immigration issues pertaining to his political asylum application.

"We have a pending case," she said. "He didn't have any warning, any piece of paper. We give them (US Citizenship and Immigration Services) our phone, our address. We're not trying to hide because we're waiting for something. They don't have the right to deport him and detain him."
In a statement to BuzzFeed News, an ICE spokesperson said that immigration officers "took illegally present Israeli Palestinian national Mosa Hamadeesa into custody... in accordance with a final order of removal issued by a federal immigration judge in August 2013." His appeals were rejected by the court, the agency added.
While ICE focus' is on those that "pose a threat to national security, public safety and border security," the statement reads, the agency "will no longer exempt entire classes or categories of removable aliens from potential enforcement."
"He doesn't even have a speeding ticket and parking ticket," said Mosa's wife. "He has a pending case and is waiting for a decision."

"Mosa is an auto mechanic and serves the community through his hard work," read a statement by North Carolina-based human rights advocacy group, Muslims for Social Justice, who are holding a press conference on Wednesday to bring attention to Mosa and Nadine's uncertain future. "His family and community need him at home in Raleigh."