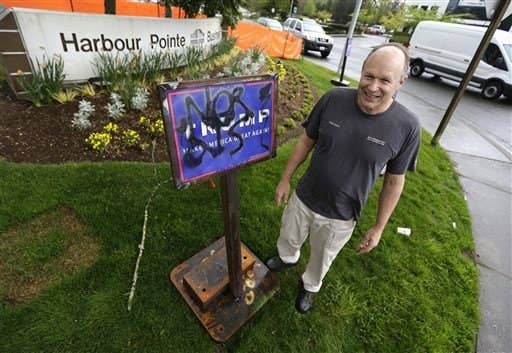 The president of a large aerospace-engineering company in Washington state said he plans to publicly apologize after being accused of inciting Islamophobia in an effort to block the construction of mosque.
Peter Zieve, a supporter of Donald Trump's presidential campaign who founded Electroimpact Inc., a top supplier for Boeing and Airbus that has received more than $5.3 million in contracts from the U.S. government, was outed last week as the person behind an anonymous postcard that was mailed to residents of the wealthy Seattle suburb of Mukilteo.
The postcard did not offer an opinion on the mosque, but urged residents to contact City Hall for "concerns" or "questions." It also asked residents to email mukilteostaysafe@gmail.com.

The implication that the mosque would somehow introduce dangerous elements to the city riled local Muslims, who called the mailer a "public promotion of anti-Muslim bias."
Proponents of the mosque also urged companies — Boeing and General Electric in particular — to boycott Electroimpact.
A Seattle-based civil rights group, One America, called the postcard "a sad and shameful example of rising anti-Muslim and anti-immigrant sentiment."
Plans to build the two-story 3,796-square-foot mosque have been underway since 2013, and are currently under review by city's planning department.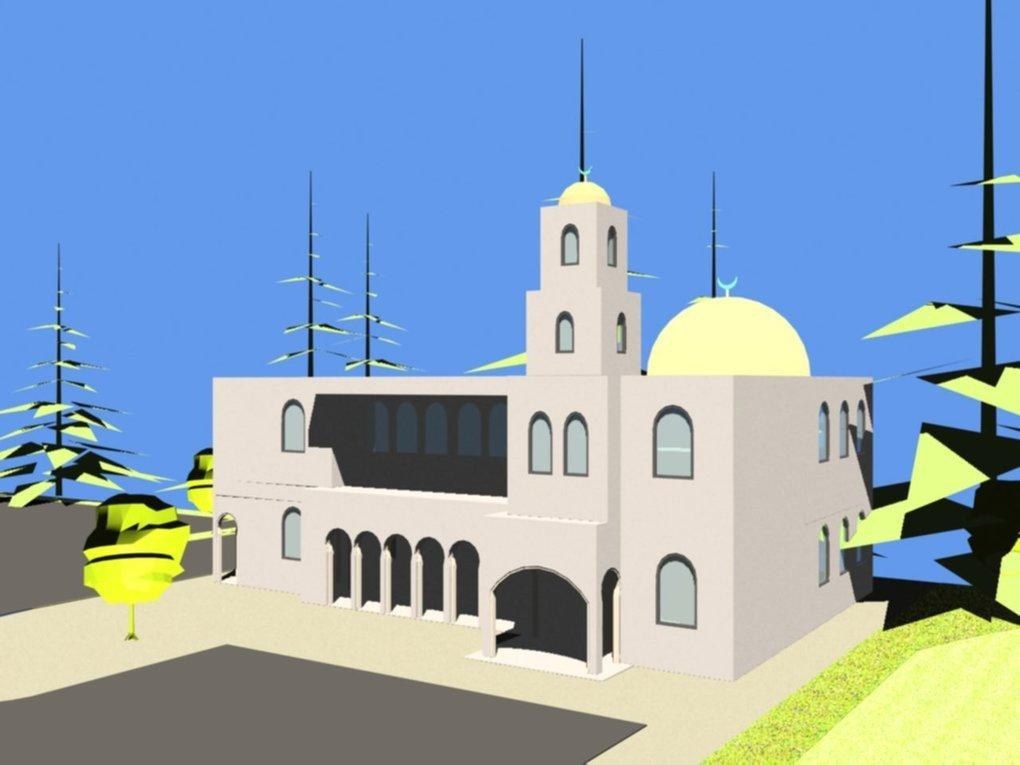 It wasn't until last week that Zieve was linked to the postcard's email address after city officials "connected Zieve with the postcard when a resident forwarded an email exchange" to a city official who wasn't identified, according to the Seattle Times. In the email exchanged the resident received a response from a "Peter Zieve" who wrote: "Please call the mayor and explain your concerns." Another email addressed to dozens of people surfaced with the subject line "Mukilteostaysafe post card blitz," and contained Zieve's email signature and cellphone number. The email according to the Herald of Everett, Washington, discussed efforts to find a legal basis to file a lawsuit to block the mosque's construction.
Mukilteo's planning manager, Glen Pickus, told BuzzFeed News he received a lot of phone calls and emails before the mosque's official application was submitted to the city — an unusual occurrence. Pickus said some people believed the mosque could be a gathering place for terrorists, while others called to say that they found the postcard mailing "disgusting."
"We're now looking at public comments that bring some attention to the physical characteristics of the site we don't know about or to raise legitimate concerns. But comments of people who are afraid of the mosque, that's not relevant to our review," Pickus said.
Zieve defended his actions, telling the Puget Sound Business Journal that the mailers were a form of freedom of speech. He also blamed the local media for fanning the controversy.
Electroimpact's chief of staff, Peter Hempstead, told BuzzFeed News in an email that Zieve was out of the country and "very difficult, if not impossible, to reach." He also said inquiries about the mailer pertain to Zieve "as a private citizen and have nothing to do with Electroimpact as a company."
A request for comment sent to Zieve's email was not immediately returned.
Zieve has donated a little over $3,000 to Donald J. Trump for President, Inc., in the last five months. Since 2006, he has donated over $150,000 to a variety of primarily Republican campaigns for the United States Senate and the House of Representatives, according to records by the Federal Election Commission. In 2009, Zieve gave $1000 to a group called Decidedly Unhappy Mainstream Patriots Rejecting Evil-Mongering Incompetent Democrats PAC.
But in an interview Monday with the Herald, he acknowledged that "the correct route is to apologize."
He also told the Business Journal that he is giving up on his anti-mosque efforts, and what he said was "a link between having a mosque in a community and breeding Islamic radicalization."
But Aziz Junejo, a Seattle-based Muslim writer, told local radio station KUOW that more would need to be done to help the community of roughly 20,000 heal from the rift.
"The healing will take time, but the first step is to admit you've done something wrong," he said. "The second will be for us to accept his apology."