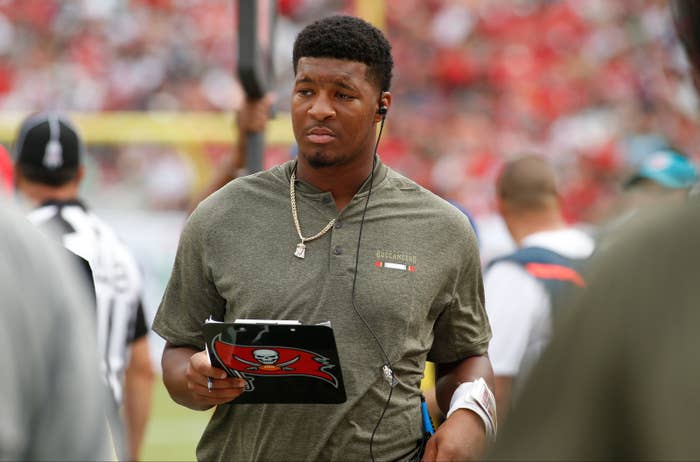 The Uber driver allegedly groped by NFL star Jameis Winston issued a statement on the importance of believing women reporting sexual misconduct, a day after the football league suspended the Tampa Bay Buccaneers quarterback for three games.

"My experience should highlight the importance of believing women when we have the courage to come forward about sexual assault," she said in a statement to BuzzFeed News. "Perhaps that night could have been prevented if others had been believed before me."
The driver previously told BuzzFeed News she was hailed to the lively party scene of downtown Scottsdale, Arizona, to pick Winston up around 2 a.m. on March 13, 2016. She filed a complaint with Uber soon after the ride, writing that "apparently a big athlete in the nfl" reached over "and put his fingers on my crotch."

As a result of the complaint, Uber suspended Winston's account.

The NFL's suspension came after officials determined the 2013 Heisman Trophy winner violated the league's personal conduct policy, the NFL said in a statement.
The quarterback had denied the allegation, which was first reported by BuzzFeed News in November.
In a statement Thursday, Winston did not deny the allegation, but apologized to the driver "for the position I put you in."
"I'm glad to see the NFL discipline Jameis Winston," the driver said in her statement. "I do appreciate his apology even if it needs some work."