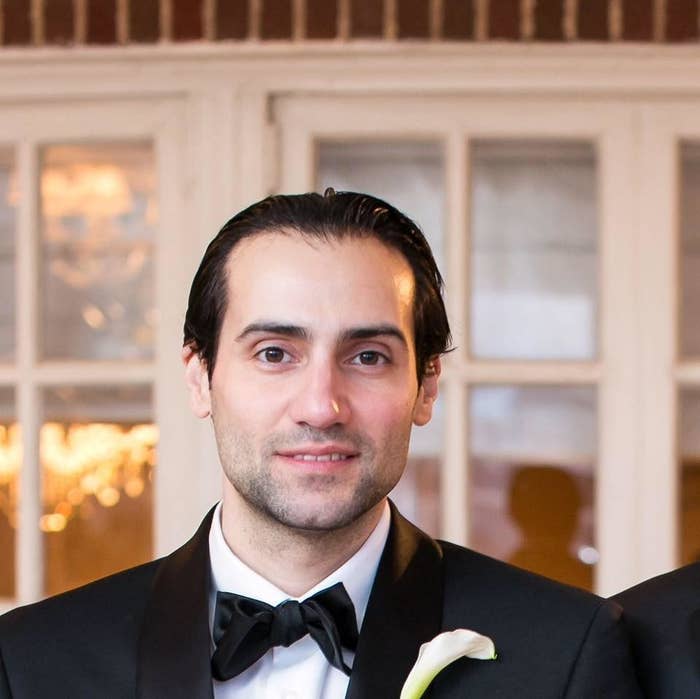 Last year Khalid Jabara's mother, Haifa, was badly injured in a hit-and-run in Tulsa, Oklahoma, that nearly killed her.
Stanley Vernon Majors, 61, was charged with assault and battery with a deadly weapon in the hit-and-run — he is also accused of racist and abusive words towards his neighbors, especially the Jabara family, who are Christian Lebanese-American. Haifa took out a protective order against Majors in 2013, the Tulsa World reported, because, as she told a judge, he "is very racist towards foreigners and blacks."
In May 2016, while awaiting trial for the hit-and-run, prosecutors said Majors was "a substantial risk to the public." He made bail and was released, returning to his South Tulsa home next to the Jabara family.
And last Friday, Khalid called the Tulsa Police Department worried that Majors had a gun, a violation of the protective order, according to Tulsa TV station KTUL.
Half an hour after the police left, Khalid was shot dead by Majors on his front porch. He was 37.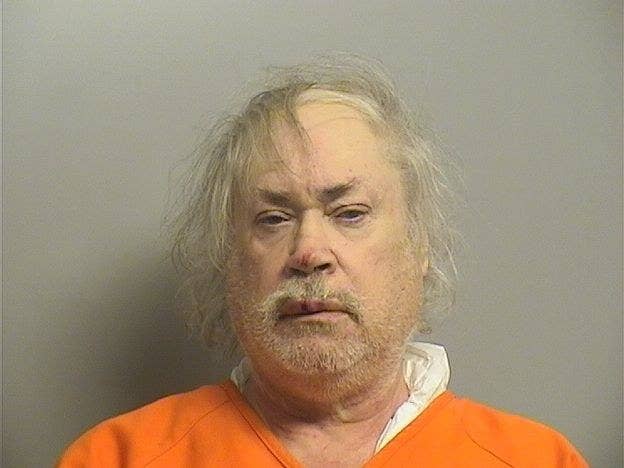 Majors was arrested after a brief standoff with police — he was hiding behind a tree near a local library. He's charged with murder in the first degree and possession of a possible firearm after a conviction of a felony, according to Tulsa County Jail records.
The clerk for the Tulsa County Court has no record of an attorney for Majors. His arraignment is scheduled for Aug. 22.
In a post on Facebook Monday, Khalid's sister, Victoria Jabara Williams, wrote: "I ask that you share this FB post throughout the community for the murder of my brother, Khalid Jabara so you can be outraged, just as we are outraged."
Jabara Williams said that Majors, who she called a "monster," called their family "dirty Arabs," ran over her mother, and caused their family to get protective orders against Majors.
She also wrote that her brother called police on Friday because "we were scared because we heard he had a gun," and that "that the police left, saying they could do nothing."

In an statement emailed to BuzzFeed News, the Tulsa Police Department said that "officers responded to a suspicious activity call earlier in the evening called in by the victim" and that after arriving, officers "were unable to locate any criminal activity" and left.
On Monday, a Tulsa police sergeant and an assistant district attorney told Tulsa World that "it's too early in the investigation to say whether Majors will be charged with a hate crime."
"Based on his racist comments towards us, he should have been charged with a hate crime then," read an official family statement by the Jabara family.
"He should not have been released without monitoring. Yet he was released and put back next door to us, the family he assaulted just months before. This is troubling at any time, but profoundly disturbing given the current climate of our country and the increase nationally in cases of hate crimes," the statement continued, adding that the Jabara family had "lived in fear of this man and his hatred for years."
"Yet in May, not even one year after he ran over our mother and despite our repeated protests, he was released from jail with no conditions on his bond—no ankle monitor, no drug/alcohol testing, nothing," the statement read.
"At the end of the day, my beautiful brother had a heart like no other. Sensitive to the core, he loved others so much and wanted to be loved back," Khalid's sister wrote about him on Facebook.
"Khalid's heart was big. He cared for our entire family, our friends and people he didn't even know. He created every Jabara family joke and filled our lives with love and laughter. All of that has been taken away from us by this hateful man and a system that failed to protect our community."
Nessa Nemir, who says on Facebook that she is a cousin of Khalid, told BuzzFeed News that the Jabara family was "incredibly vigilant" and "did absolutely all they could to legally protect themselves from this racist monster."
Nemir added that "the system failed them time and time again, from setting a low bail, to releasing the man with no monitoring, to refusing to search his home when notified that he had a firearm and was frightening the family."