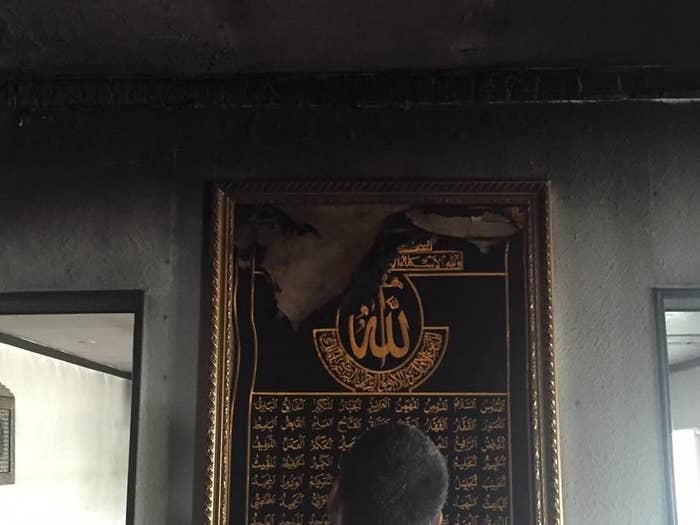 A fire at a small one-story mosque in Tampa, Florida — originally thought to be caused by a faulty electrical cord — has been ruled an intentional act of arson, authorities said on Saturday.
Investigators with Tampa Fire Rescue took samples from carpeting inside the Masjid Omar mosque and soil outside following the August 5 fire.
The results returned from Florida's State Fire Marshall show that three-out-of-five samples came back positive for "an accelerant...specifically gasoline," Jason Penny, a spokesperson for the agency, told BuzzFeed News.
"Our investigators changed the status of the fire from possibly electrical in nature to arson," Penny said.
Penny said investigators originally believed the fire was caused by an extension cord connected to a refrigerator.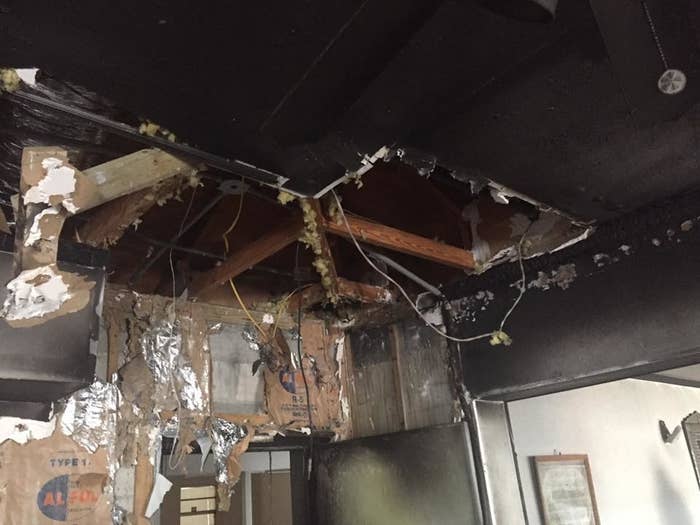 The day before the fire, mosque congregants informed fire officials about suspicious activity outside of the mosque, including what they believed was gasoline poured on the building's air conditioner.
"We already knew it was an arson, because we smelled the gasoline," Amir Khan, a mosque leader told Tampa affiliate Fox 13.
"Twelve hours later, they burned the building again," Khan was quoted as saying.
"This is the most beautiful country in the world. We are all together. There's a couple of psychos out there, which the Tampa PD and FBI are working on, and hopefully they will get all of those people and it will be taken care," Khan said.
Photos posted on Facebook show significant damage to the mosque's walls, ceiling and floors.
One photo shows graffiti on an interior door with the words "suck" and "my" still visible. Other words are difficult to read due to black charring caused by the fire.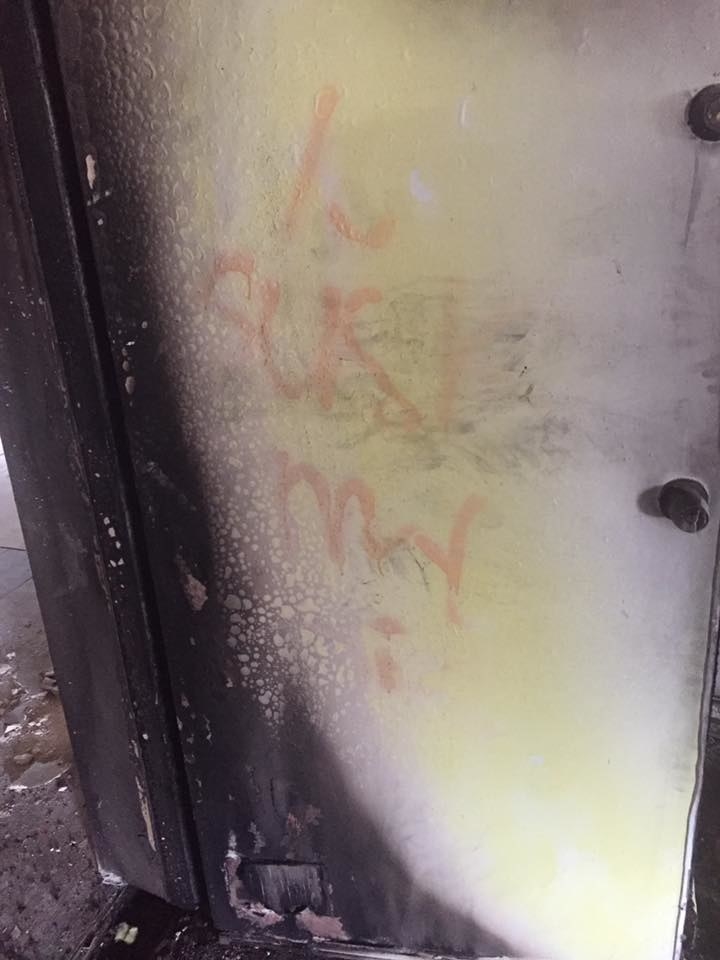 Authorities have estimated that the damage to the mosque will cost an estimated $25,000 to repair.
Congregant Ehab Ali estimated that the damage is closer to $50,000, including $15,000 in Turkish rugs that were burnt.
"To be frank with you, last Friday, I didn't come," Ali told Tampa's ABC affiliate. According to Ali, it was the first time he has missed prayer services in 55 years.
There were nearly four times as many attacks against mosques in 2015 compared with 2014, according to a report published by the Council on American-Islamic Relations in June, with many coming in the wake of the Paris and San Bernardino attacks and amid a sharp rise in anti-Muslim rhetoric from Republican presidential candidates.
Last December the Islamic Society of the Coachella Valley in California was firebombed in an arson-hate crime that led to the arrest and conviction of a 23-year-old man who was sentenced to six years in state prison.
Crime Stoppers of Tampa Bay have offered a $3,000 reward for information leading to an arrest.