In under 40 seconds, a man scaled the facade of a building in Paris to save a young child, who was dangling from a fifth-floor balcony.
According to La Chaîne Info, a French news station, the incredible incident took place on Saturday afternoon. Several videos of the moment emerged, one of which was first captured on Snapchat and later posted to Facebook, where it had nearly 5 million views in less than a day.
The 4-year-old boy can be seen dangling from the fifth-floor balcony as the man, identified as Mamoudou Gassama, quickly makes his way up the building. After an insanely quick ascent, he grabs the child to safety as onlookers cheer.
The mayor of Paris, Anne Hidalgo, called and thanked Gassama, adding that he said he had just arrived in Paris from Mali a few months ago.
"He explained to me that he arrived from Mali a few months ago while dreaming of building his life here. I replied that his heroic gesture is an example for all citizens and that the City of Paris will obviously be keen to support him in his efforts to settle in France," Hidalgo tweeted, according to a translation to English from French.

The mayor also called him the "Spiderman of the 18th," a reference to the district within Paris where the incident took place.
In an interview on BFM TV, Gassama said he saw the child after he heard people shouting and cars honking on the street.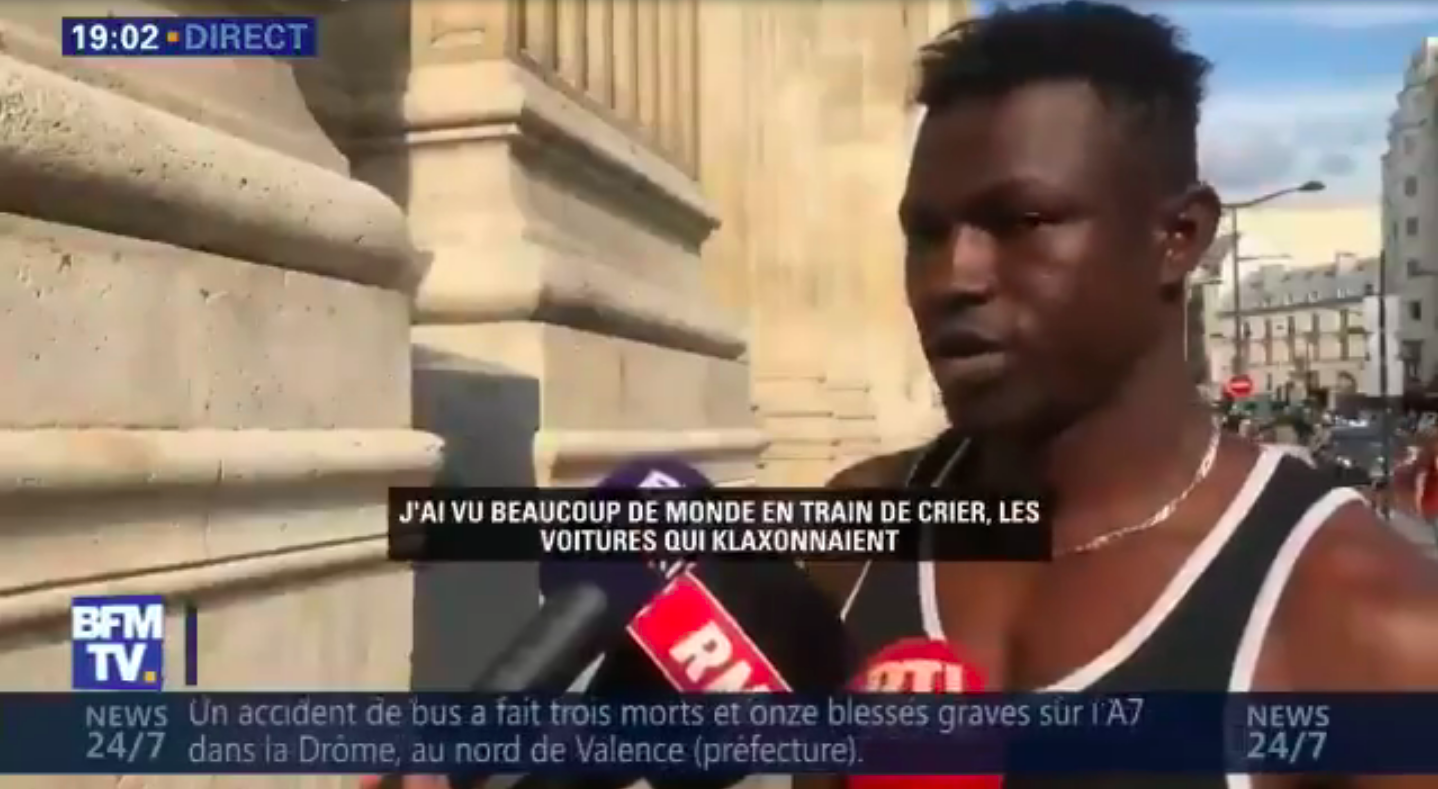 According to La Chaîne Info, the child's father, who was placed in custody, left the child alone in the apartment to go shopping and said the balcony door was closed.