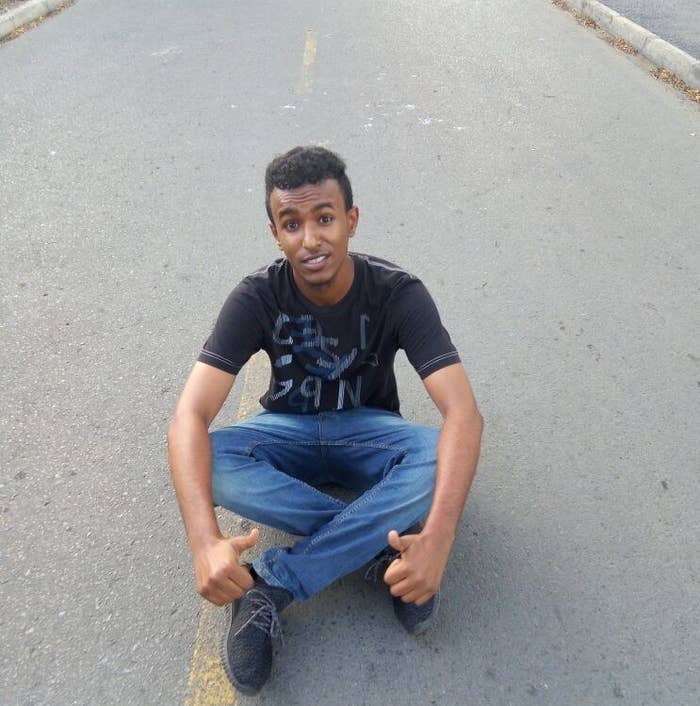 MINNEAPOLIS — By Haji Noor's estimation, Monday, Jan. 30, was supposed to be his 16-year-old brother's final interview before likely being granted an immigrant visa to come to the United States.

Abass, Noor's youngest brother, had been waiting since 2013 to become the last of his family to make it to the US, finally reuniting them all in Minneapolis.

But President Donald Trump signed an executive order banning immigration from seven Muslim-majority countries on Friday, Jan. 27, right before Abass's visa interview the following Monday, at the US Embassy in Nairobi, Kenya. Noor, who is his brother's petitioner for the visa and started the process in 2013, got an email from the embassy on Sunday, Jan. 29, saying the interview had been canceled.
"Per U.S. Presidential Executive Order signed on January 27, 2017, visa issuance to aliens from the countries of Iraq, Iran, Libya, Somalia, Sudan, Syria and Yemen has been suspended effective immediately until further notification," the email read. "Your upcoming VISA appointment was cancelled in compliance with these new directives."
"I was kind of scared to call him [Abass] and tell him about the news," said Noor, who himself came to the US as a Somali refugee in 1994, and is now a police officer in Minnesota. "And when I told him the news, there was just kind of a moment of silence where nothing was said. There was a bit of disappointment in his voice."
The executive order that canceled Abass's appointment also set off chaos at airports around the world — including in places like Minnesota, which became home to a large Somali population following the resettlement of Somali refugees after a prolonged civil war in the early 1990s.
But when President Trump's controversial travel ban was eventually blocked by a federal appeals court, Noor was able to make another visa interview appointment for Abass — for Monday, Feb. 27.
There's a small window of time where Abass could have his visa request granted, before a new executive order by President Trump, that targets the same seven Muslim-majority countries, may be signed. The administration says they will reissue a new order next week.
"So hopefully nothing changes between now and the 27th," Noor told BuzzFeed News.
Since becoming a refugee after Somalia's civil war began in the early 1990s, Noor has slowly — through lengthy legal channels — been able to reunite nearly his entire family in the US. In 2013, his ailing mother was the most recent one to arrive after a three-year process. She left Abass, who was only 13, alone, in the care of an acquaintance.
The acquaintance "kind of got greedy with money, and every month the expenses go up and go up and it never stops," Noor said. "The school fees have gone up, the food fees have gone up. And my mom has no choice but to say 'OK, I'll send you the money. As long as they have the money my brother will have a place to live," Noor said. "It's a tough situation."
"My mom got hit the hardest because since she came here that's all she wanted. She didn't care about anything else, she just said 'please bring him over,'" Noor said. "She actually got sick because she couldn't believe it," Noor said when his mother heard the news of Abass's canceled interview.
"I believe God has a reason for everything and so maybe there's a reason why his visa got canceled. Just God knows everything," Noor said.