Law enforcement officers and soldiers on Thursday arrested 117 protesters blocking roads and camping on private property to prevent construction of an oil pipeline in North Dakota.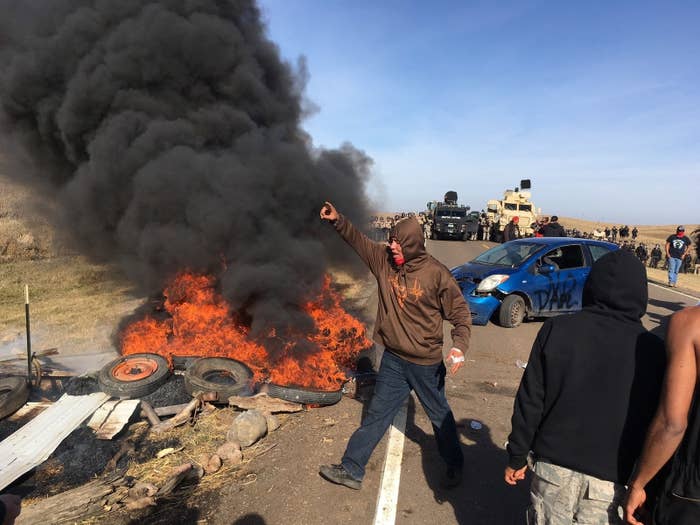 Police officers in riot gear and military-style vehicles approached a camp and a road block the protesters had set up on state highway 1806 that included a human barricade in addition to cars and men on horses.
Hundreds of people — including Native Americans, primarily from the Lakota and Dakota reservations, as well as their supporters and environmentalists — launched a determined protest against the initial construction phase of the pipeline near the Standing Rock Sioux Reservation in North Dakota over two months ago.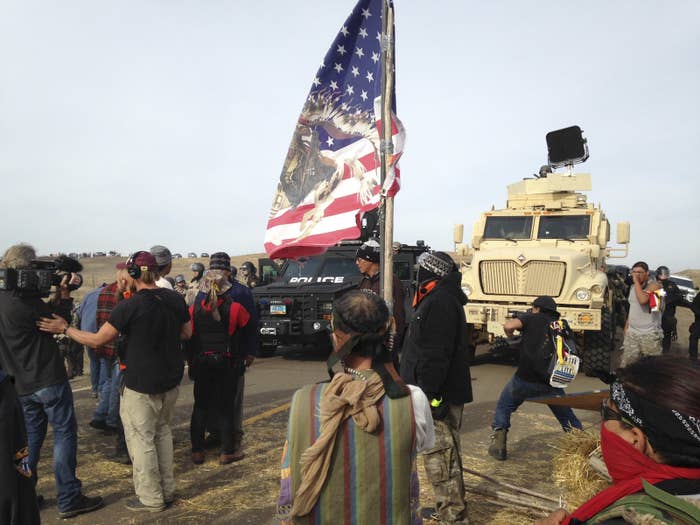 Opposition groups also contend an oil pipeline near the Mississippi, Missouri, and Big Sioux rivers runs the risk of a spill into water supplies. Previous oil spills have occurred in North Dakota in 2014 and as recently as May 2016.
The state of North Dakota, however, has said there are no sensitive cultural sites in the area.
Protesters, who say the pipeline would cross over sacred lands, including burial grounds, have recently moved to a camp on private property owned by Energy Transfer Partners, the developer of the pipeline.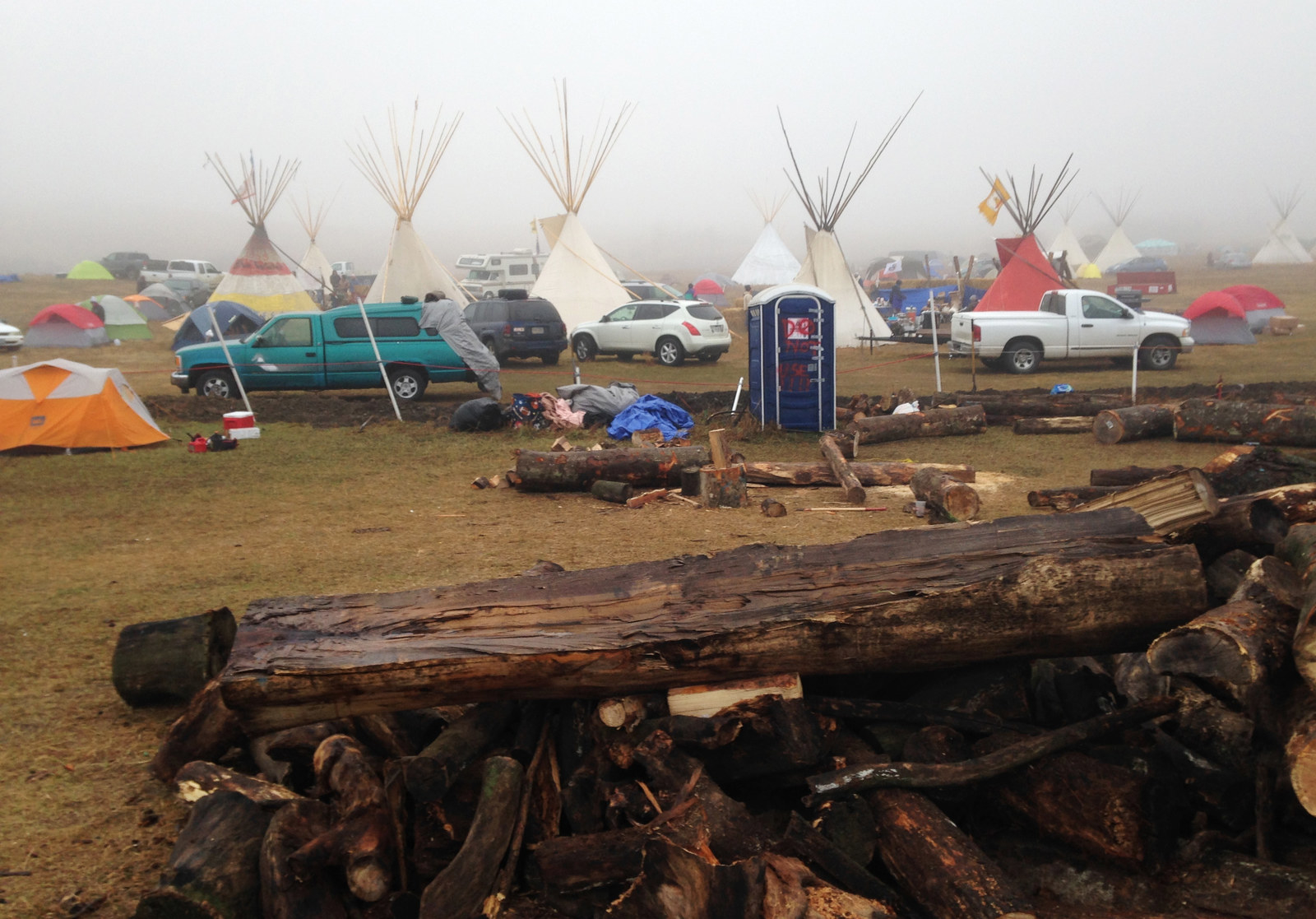 Rev. Jesse Jackson and actor Mark Ruffalo visited the main camp on Wednesday in a show of solidarity.
Some protesters, amid disagreement on the tactic, set fire to the road blocks as a large tactical line of officers and vehicles approached the camp and road block.
Authorities entered the north camp Thursday after protesters peacefully allowed officers to pass through the barricade following a tense hour-long standoff.
Police officers began making arrests and taking down tents in the north camp.
Several protesters were seen being led away and put in trucks, the Associated Press reported.
State officials also said "non-lethal" bean bag rounds from shotguns and pepper spray were used to disperse protesters, the AP reported.
As the systematic dismantling of the camp continued, a group of protesters built a new barricade in an effort to slow the progress. Other protesters were arrested and pepper-sprayed when they did not follow police instructions, according to footage from a Facebook Live video.
Protesters appeared to walk back to the other camp after authorities fired bean bag rounds, pepper spray, and an LRAD sound cannon.
Less than an hour before sunset, the Morton County Sheriff's Department said all of the protesters had been removed from the private property.
A total of 117 people were arrested, the department said late Thursday. Two people were also arrested for firing guns. In one case, a protester fired three rounds at officers. The other incident happened north of the main camp, but officials did not say how many rounds were fired.
Neither shooting resulted in injuries.