The White House Now Says, Nope, You're Never Going To See Trump's Tax Returns
"People didn't care. They voted for him."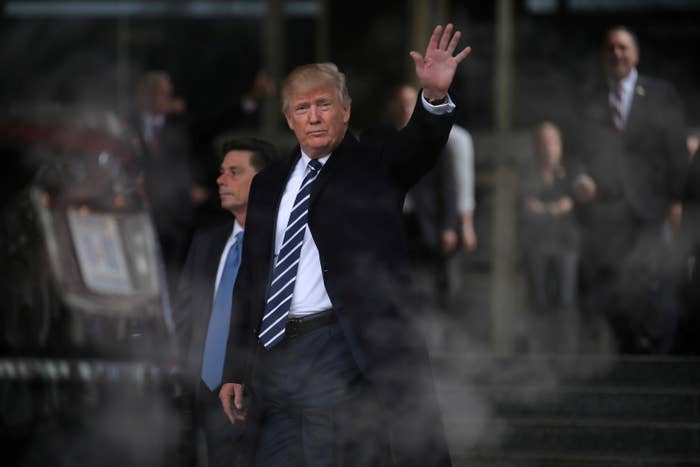 Senior adviser to the president Kellyanne Conway said Sunday that Donald Trump will now not release his tax returns after the completion of an IRS audit despite his repeated pledges to do so.
"The White House response is that he's not going to release his tax returns," Conway said on ABC's This Week to host George Stephanopoulos.
"We litigated this all through the election. People didn't care. They voted for him, and let me make this very clear: most Americans ... are very focused on what their tax returns will look like while President Trump is in office, not what his look like."
Conway's response came after Stephanopoulos cited a petition with over 200,000 signatures calling for the release of the president's tax returns, which he declined to do during the election.
On Monday, Conway sought to walk back her comments, writing on Twitter that "POTUS is under audit and will not release until that is completed. #nonews"
As is tradition, the vast majority of presidential candidates have released their federal tax returns since the early 1970s.
Throughout the presidential campaign, Trump said his federal tax returns would be released after the completion of the audit.
"I don't mind releasing — I'm under a routine audit. And it'll be released. And — as soon as the audit's finished, it will be released," Trump said at a debate with Hillary Clinton in September 2016.
Trump continued to cite the IRS audit as the reason behind the delay in releasing his tax returns as recently as Jan. 11, when he held his first press conference in six months.
"The only one's that care about my tax returns are reporters, OK?" Trump said, adding that he believes the American public is unconcerned with the tax returns.
"I don't think they care at all," he said.
After the interview with Conway on Sunday morning, WikiLeaks, which released a barrage of damaging emails against Clinton during the presidential contest, tweeted for the public to leak Trump's tax returns to them so they could be published online.
In a second tweet, WikiLeaks said, "Trump's breach of promise over the release of his tax returns is even more gratuitous than Clinton concealing her Goldman Sachs transcripts."