A Man Suspected Of Killing Homeless Men In California Was Previously Deported Six Times
Ramon Alberto-Escobar, 47, is suspected of killing three men and seriously injuring four others in Los Angeles.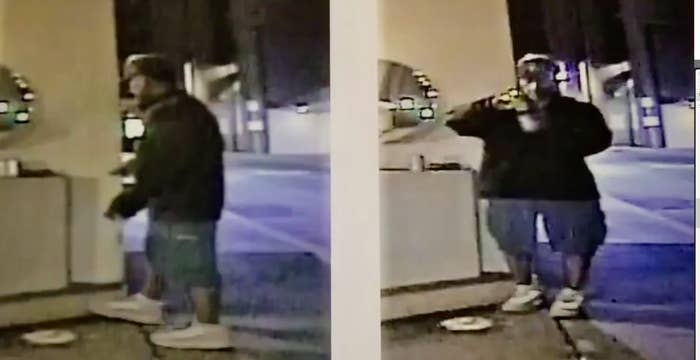 A man has been arrested in connection with the vicious beatings of primarily homeless men in the Los Angeles area earlier this month, three of whom have died.
Ramon Alberto-Escobar, 47, was arrested on Monday and is suspected of three deaths, as well as attacks on four other men.
He was arrested after he allegedly beat a sleeping homeless man with bolt cutters in Santa Monica, police officials said on Tuesday.

US Immigration and Customs Enforcement officials said Alberto-Escobar, an El Salvador national, has been deported six times between 1997 and 2011, and has six felony convictions.

"After illegally reentering the U.S. following his most recent removal Alberto-Escobar filed an appeal of his immigration case with the Board of Immigration Appeals in June 2016, which the courts granted in December 2016. ICE released him from custody on an Order of Supervision in January 2017 pursuant to the court's decision," an ICE spokesperson told BuzzFeed News.
On Tuesday, Los Angeles Police Department Captain William Hayes said Alberto-Escobar had a lengthy criminal record, including a five-year stint in a Texas prison for burglary.
He now faces three counts of murder and four counts of attempted murder.

Earlier this month, three men, two of them homeless, were attacked in a similar fashion in Santa Monica. All three died of their injuries.
Authorities also believe Alberto-Escobar attacked of three other homeless men with a baseball bat in downtown Los Angeles. Two of those men are in a coma, and the other is on life support, police said.
"He's a violent predator. He's preying on innocent people. In most cases our victims were asleep," Hayes said, adding that he did not believe the victims were targeted because they were homeless.

"I think it was a crime of opportunity," Hayes said, adding that the motive appears to be robbery.

Escobar fled Houston in August after he was questioned about the disappearance of his aunt and uncle.