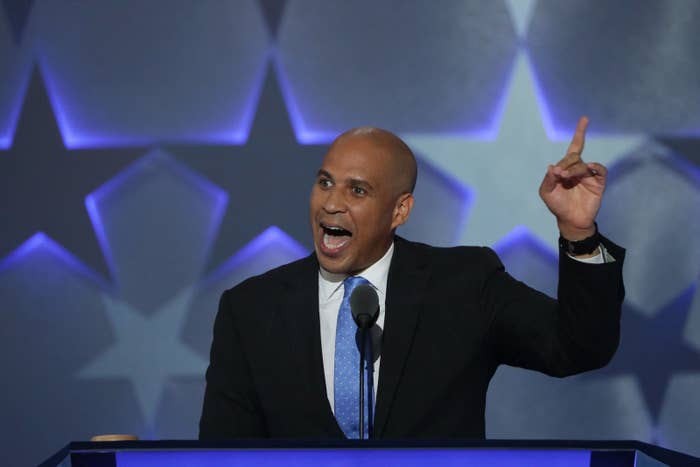 In a letter sent to US Attorney General Loretta Lynch and FBI Director James Comey on Thursday, Sen. Cory Booker said he was "deeply troubled" by the findings in the FBI's latest Hate Crime Statistics Report which revealed a sharp rise in the number of hate crimes against Muslim Americans.

"I am deeply troubled by the latest findings in the FBI's 2015 Hate Crimes Statistics report that show a spike in the hate crimes against Muslim Americans, and recent news stories that have detailed numerous hateful acts since Election Day targeting certain minority populations in the United States, namely Jews, Muslims, Latinos, African Americans, and LGBT people," Sen. Booker wrote in the letter exclusively obtained by BuzzFeed News.
"These acts of violence and terror cannot be tolerated and they deserve the utmost scrutiny by our nation's federal law enforcement officials," he said.
Hate crimes against Muslims in the US rose by 67% in 2015 — the second-highest annual percentage increase recorded since 1992, according to FBI statistics released Monday. In 2001, after the Sept. 11 attacks, the number of anti-Muslim hate crimes jumped by 1,618% from the previous year.
Findings from a report from earlier this year by Georgetown's Bridge Initiative, a program dedicated to studying Islamophobia, closely mirrored the data released by the FBI. The report also found that in 2015 there were more "incidences of anti-Muslim violence and vandalism" than in any other year since Sept. 11, 2001.
According to a June report published by the Council on American-Islamic Relations, there were nearly four times as many attacks against mosques in 2015 than the year before.
Anti-Jewish hate crimes continue to remain high annually, and account for over 50% of all religious-based hate crimes. Anti-Jewish hate crimes were up 9% from the prior year. Anti-LGBT hate crimes rose by 5% and anti-black hate crimes rose by 8%.
Sen. Booker requested the DOJ and FBI respond with a detailed plan on how the respective agencies will "combat the rising number of hate crimes occurring nationwide" by Dec. 14th.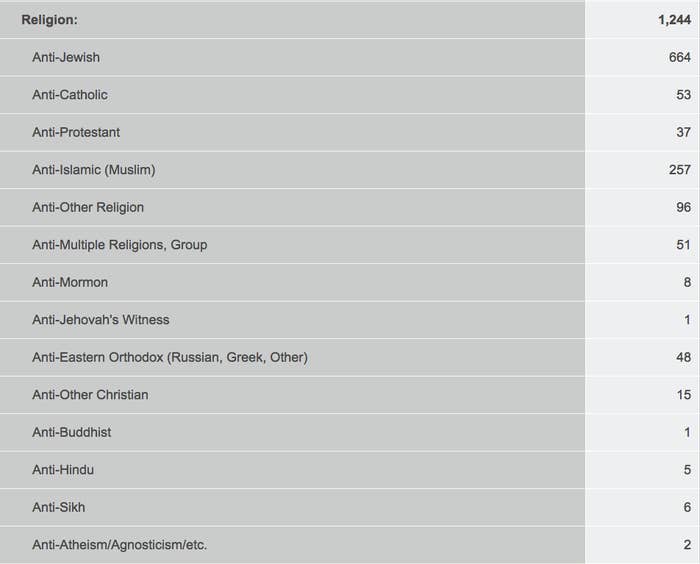 FBI data — which includes data submitted by 14,997 law enforcement agencies nationwide — shows hate crimes as a whole were up 6.8%.
"Hate crimes tear at the fabric of our great nation," Booker wrote.
"While Americans have the right under the First Amendment to express their opinions — even hateful and hurtful ones — violence, vandalism, and harassment accompanied by such hateful rhetoric have no place in our society."